Family & Friend Getaways
Farm Stays are ideal when you need to escape from it all but they also lend themselves to making the best memories, you could call that the best of both worlds, and just perfect for sharing with loved ones.
This is Go Rural's selection of farm stays that can accommodate more than six people so if you want to bring three generations on your next farm stay or pack up all your pals for an off grid trip you've got all the options - perfect farm stays for family and friend groups. 
Airhouses, Scottish Borders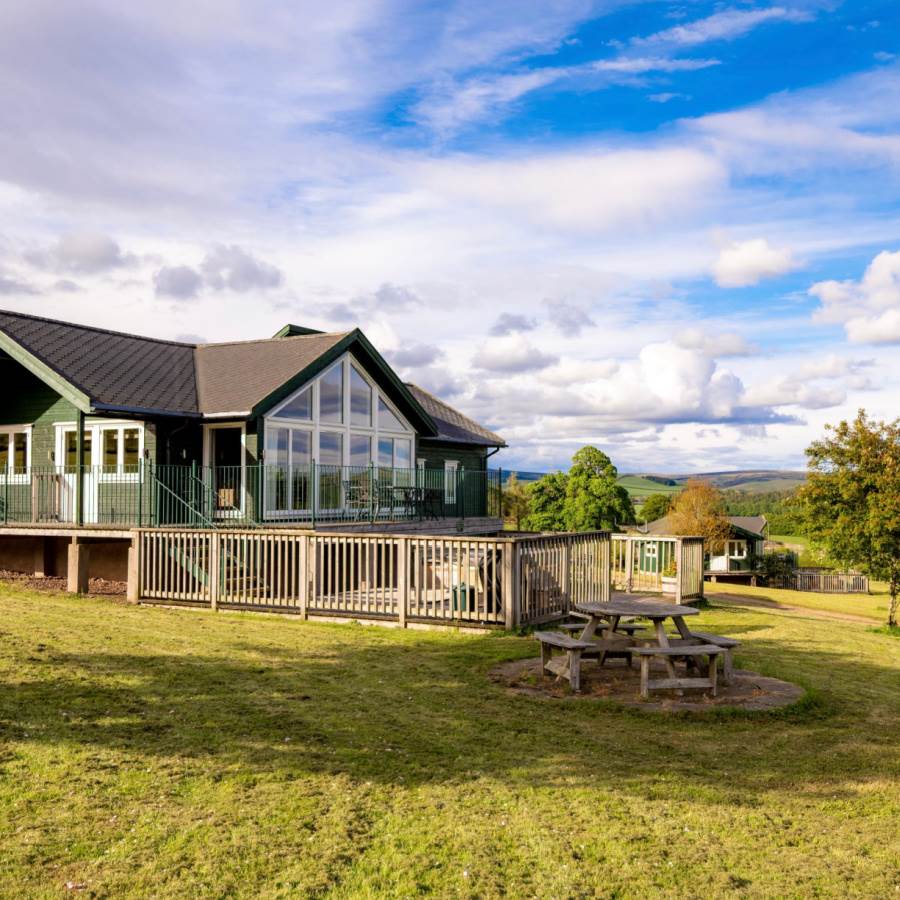 Airhouses incorporates five beautiful lodges and an amazing house which sleeps up to ten all set on an organic working farm with stunning views across the Lammermiur Hills - and all with private hot tubs! Also on site is luxury glamping for two in the 'air-pods'.
On the farm, there are a number of animals to meet and greet including donkeys, alpacas, goats, chickens, ponies and pigs. Slightly further afield is the farm's Shetland Cattle and Apple the Highland Cow. There are activities including walks, treasure trails, archery and cycling all on the farm and nearby you can experience Tomawhawk throwing!
Airhouses has a number of options to enhance a stay on the farm such as freshly prepared meals on arrival, hiring Ebikes or stocking the fridge with local craft ale.
Blairmore Farm, Perthshire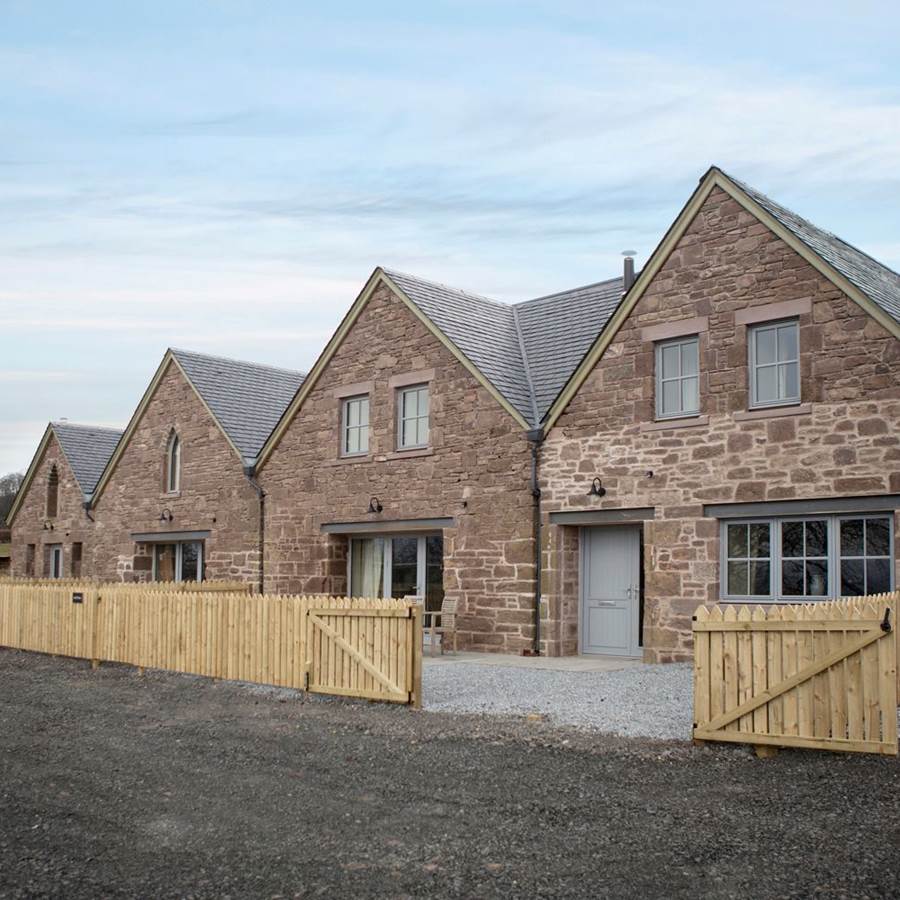 Blairmore Farm is a 5-star rated holiday lets farm, with 6 cottages ranging in size from 1 to 5 bedrooms - a great location for couples and larger groups alike!
At Blairmore you'll find more than just a working farm - in addition to cows, chickens, turkeys, pig and Clydesdale horses you can use Blairmore as a central base to experience Scotland's ancient history, the Gleneagles golf course and two of Scotland's most vibrant cities.
The farm cottages reflect the rural setting: local stone and timber, soft country tones on the walls, hints of Scotland in cushions, throws and rugs providing a chic but chilled-out space to unwind over a cup of tea or something stronger, and hunker down for the weekend with friends or family.
Carry Farm, Argyll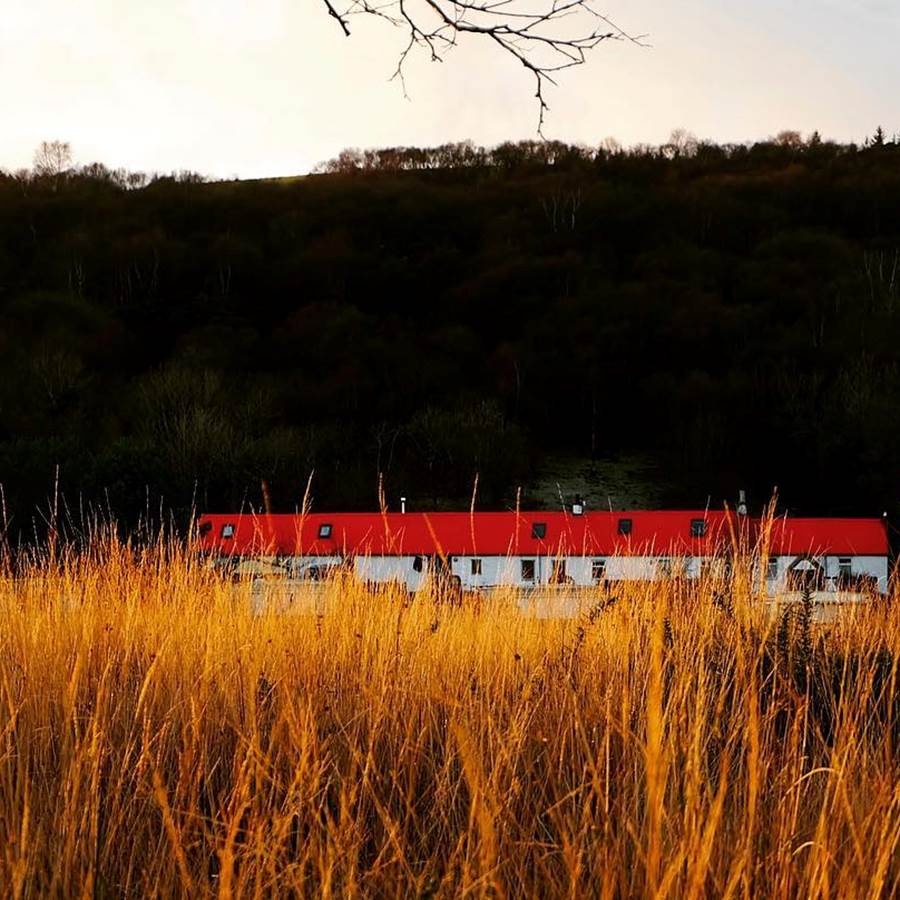 Carry Farm has three adjacent properties that can be booked by large family groups, sleeping 4,4 and 6 each.
This stunning farm reaches right down to the shore at Tighnabruaich where the owners also run the local sailing school. There's the option to stay on the farm, learn to sail, visit the on site art gallery and shop for eggs, meat, wool and sheepskins produced from the farm's own herd of Hebridean sheep.
As well as the Hebridean sheep, Carry Farm is home to Barney and Louis, two characterful donkeys who help out with the control of the rashes and gorse bushes and who love the attention of passers by, especially if they happen to have a carrot! There is also Pablo and Gus, the pygmy goats whose main role is to entertain!
Free range hens and ducks mill around the farmyard and beyond, and provide fresh eggs for sale.
Comrie Croft, Perthshire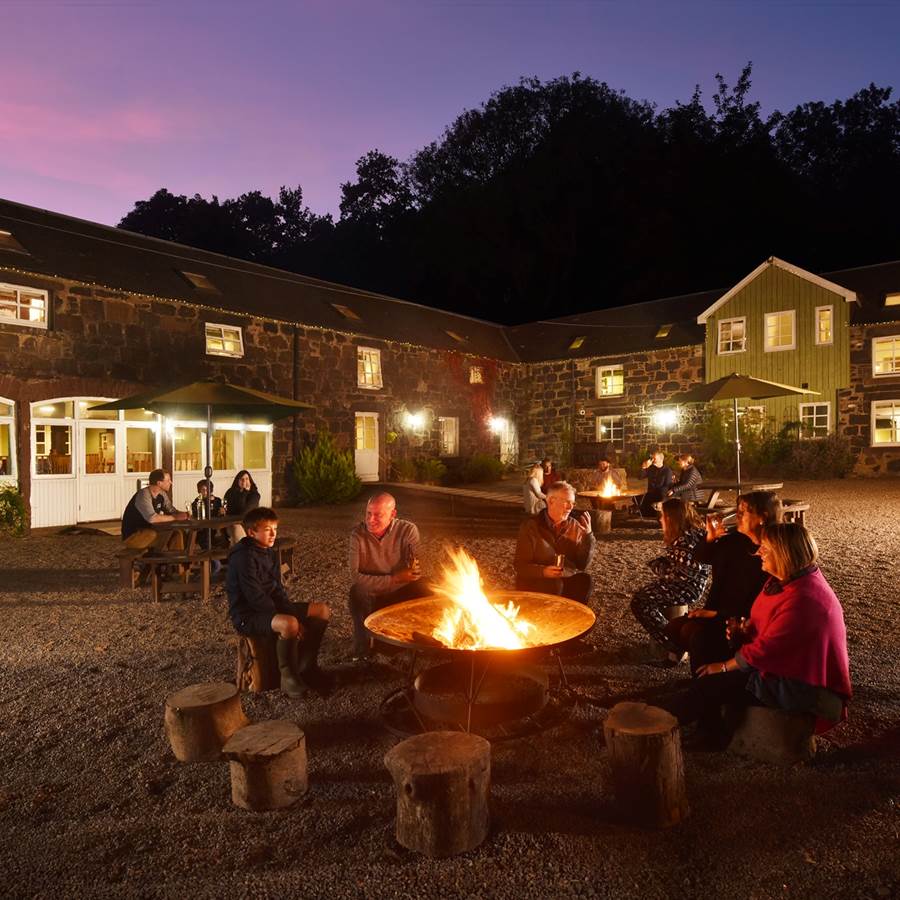 The Farmhouse at Comrie Croft has a cosy, intimate feel and with just 3 bedrooms but, it sleeps 14-16 people. It's best suited to individuals, families and small groups. The Farmhouse is completely self-contained with a sociable dining kitchen and access through the wee living room to the walled garden which has picnic tables and an outdoor fire pit. 
The Steading is a traditional Scottish farmstead lovingly converted to attractive hostel-style accommodation in 1995 and refurbished in 2021. Each bedroom has a king size double bed and ensuite shower room. Many rooms have additional built-in box beds, ideal for children of all ages. This house is ideal for big groups when booked for exclusive use, or individuals and families at other times.
Comrie Croft has grown from a traditional farm to an eco-tourism destination with accommodation, recreation (the mountain biking and hiking destination for Perthshire and beyond) and food onsite.
Cowden Farmstay, Aberdeenshire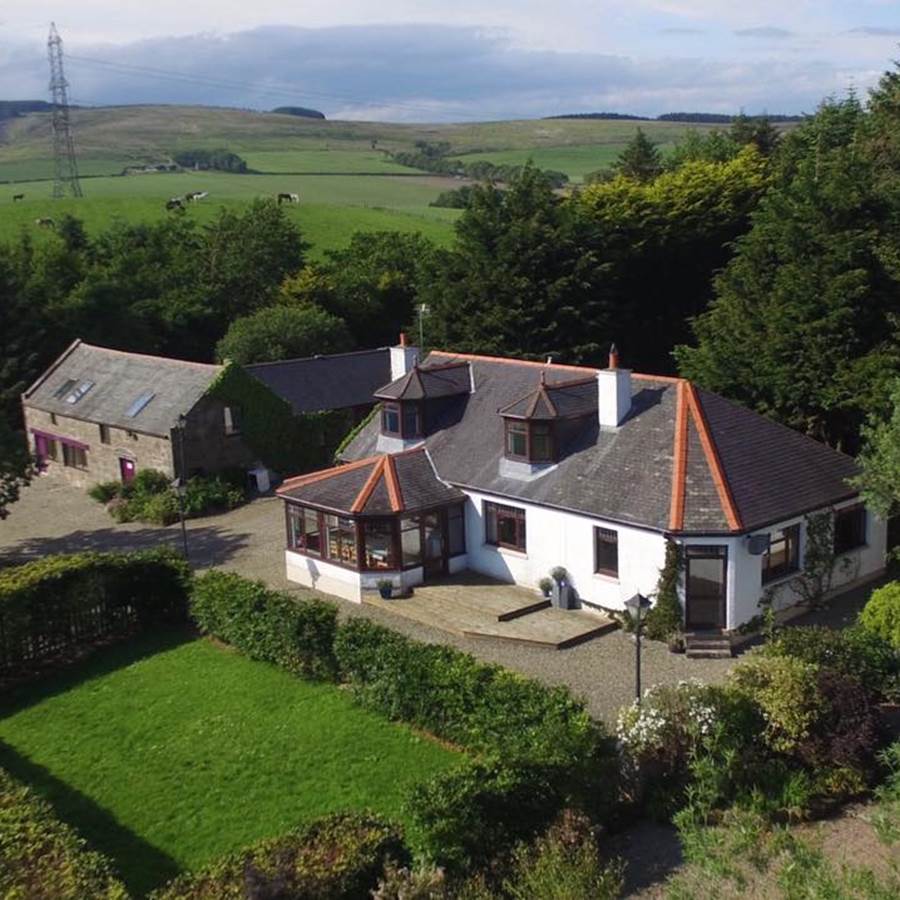 Hosts Liz and Clive Phillips welcome you to Cowden Farmhouse, located in the heart of their own farmland, near the beautiful seaside town of Stonehaven, to the south of Aberdeen. 
Cowden Farmhouse offers up to 8 guests peace, privacy and tremendous views, with no neighbours apart from Icelandic Horses and a flock of sheep. 
The 1.8 acres of  beautifully designed mature gardens offer a combination of lawns, woodland areas and decking, surrounded by gorgeous beech hedges - home to a multitude of birds. To enable  guests to enjoy the outside spaces to the maximum, there is a cute summer house, a Weber gas BBQ, outdoor dining furniture, garden furniture, hammocks and even a fire pit. Cowden is dog friendly so your four legged friend can also enjoy all this space and seclusion. 
Guardswell Farm, Perthshire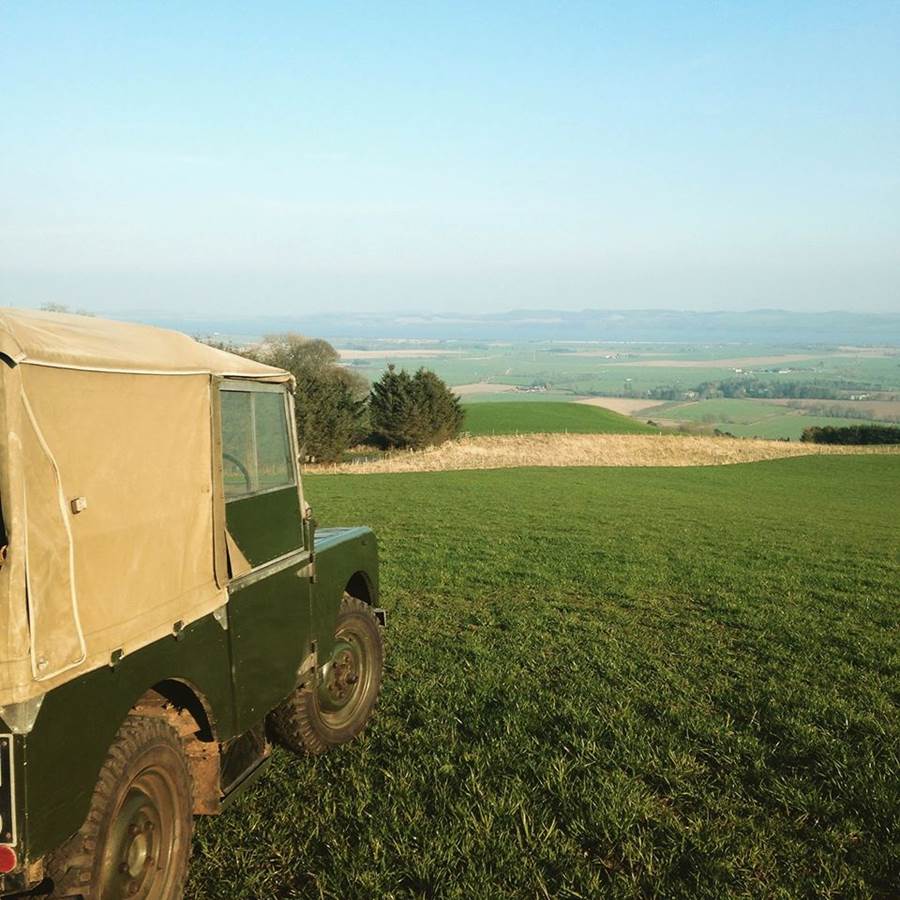 Guardswell offers beautiful eco friendly accommodation situated on a south facing hillside with panoramic views extending from North of Dundee, along the River Tay, over to the North of Fife, down to the Carse of Gowrie and all the way along to Glencarse.
It is a little escape from the modern, fast paced world, and as such, they don't have any Wi-Fi or televisions. 
Guests can enjoy cooking from the firepits or woodburning stoves, reading and playing board games - the perfect digital detox.
The farm can sleep 30 in total between three houses, the Farmhouse (sleeps 10), the Cottage and the Cotterhouse (sleeps 8) - and 3 huts, the Infield, the Pendicle and the Kailyard.
Hillhouse Farm Escapes, Scottish Borders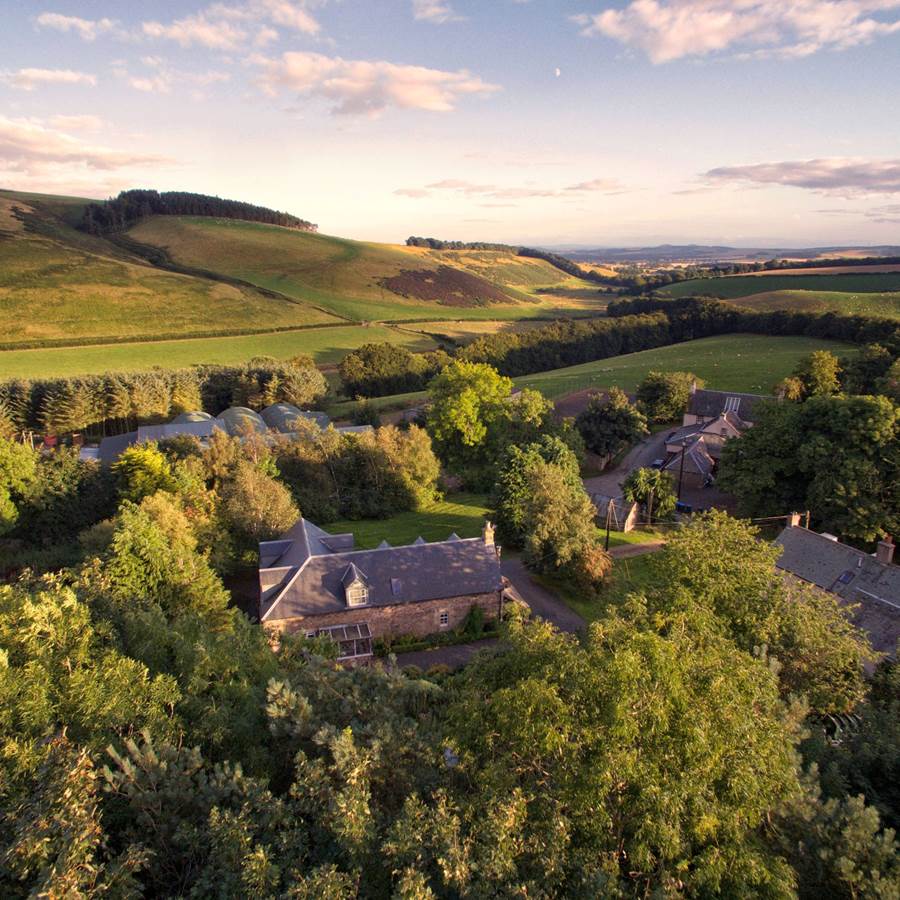 Home to 2000 sheep, the Sutherlands have lived and worked at Hillhouse for 90 years, spanning 4 generations of farmers. Hillhouse is a low-intensity, habitat-conscious upland farm of 1500 acres and guests visit year after year for superb holiday cottages, field sports and the tennis court.
In Lauderdale on the edge of the Lammermuir Hills, i's a fabulous location for a holiday cottage on Scotland - just on the edge of the quiet and beautiful Scottish Borders region and just 30 minutes from the sights and sounds of Edinburgh.
Across the farm, there are great tracks which will help you navigate on cycles and walks. Alongside the sheep, you'll quickly see that Hillhouse Farm is teaming with wildlife including countless species of wild birds, hare, rabbits, deer, badgers, foxes and hedgehogs.
Morton of Pitmilly, Fife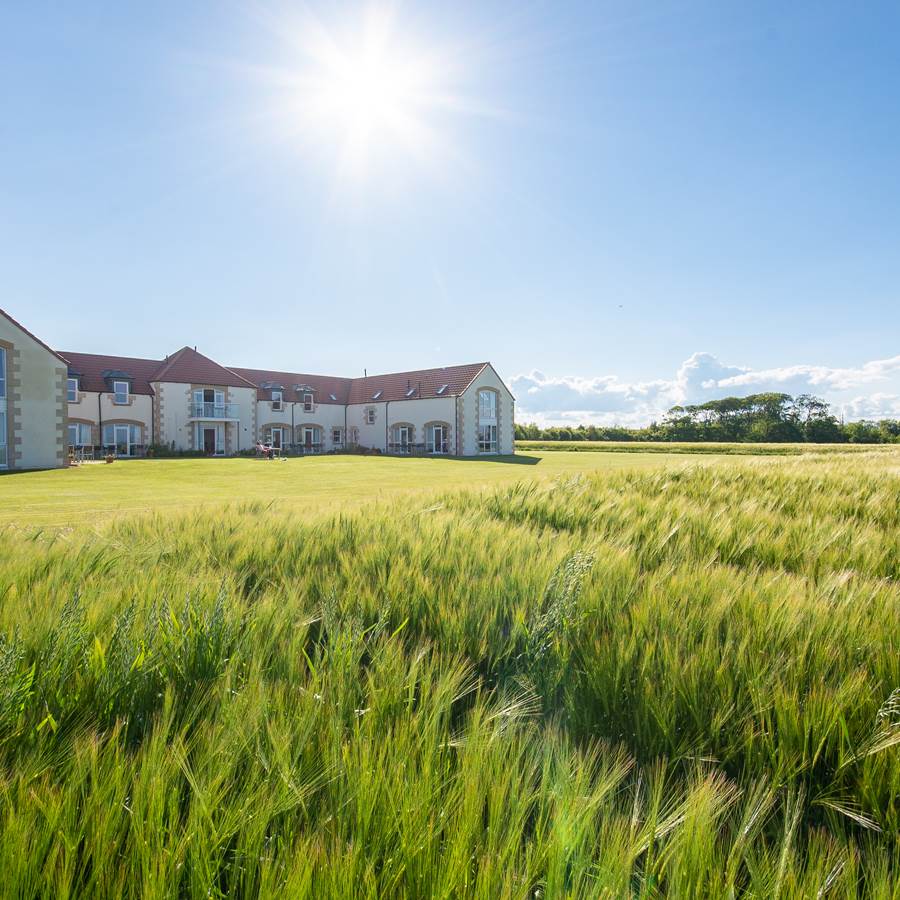 This luxury holiday accommodation has extensive leisure facilities and activities and is the perfect choice for a couple, family or group holiday in Fife. 
Expect a warm welcome when you arrive. Guests love the tranquil setting which combines space and privacy with first class four and five star accommodation including 3 and four bedroom properties, sleeping up to 10. 
Perfect for everyone in your party, facilities include a swimming pool, outdoor tennis court, indoor tennis court, putting green, children's play area, and nature trails. 
Morton of Pitmilly Countryside Resort
Sma' Hame, Angus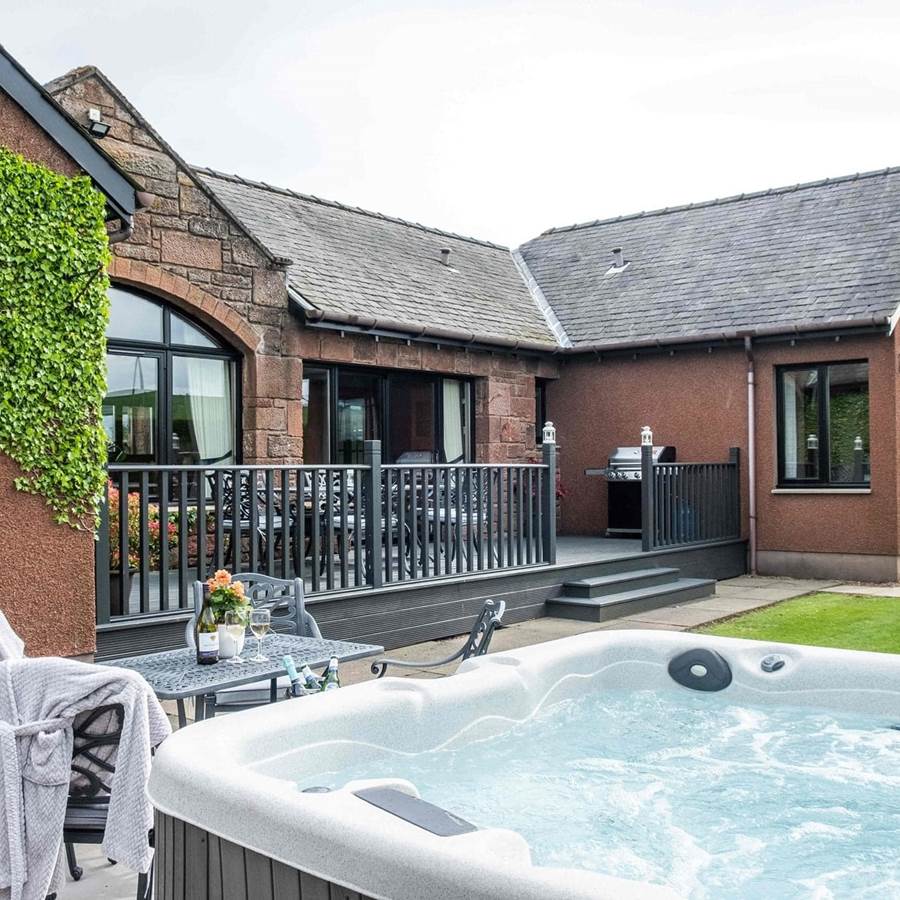 Situated in the heart of the Angus Countryside, Sma' Hame Holiday Cottages are the perfect place to make the most of the great outdoors.
Located on a family farm, there are three properties that can comfortably sleep 4, 6, 8 or 10 guests and there is lots to do in the surrounding area of Angus. 
All properties have extensive private gardens with stunning rural views. Muirfield and Munro boast an outdoor Hot tub and Games room. 
Sma Hame Scottish Holiday Cottages
The Mill at Fearn Farm, The Highlands
Fiona and John Scott are fifth generation Scotch beef and lamb farmers at Fearn Farm, in Easter Ross. The Mill at Fearn Farm, is a beautiful new build offering flexible self - catering accommodation sleeping 14 in total, or a cottage for 4 and a house for 10, surrounded by stunning beaches and scenery.
The Mill End has 5 bedrooms all with ensuites and views across the farm looking out onto fields of sheep and cattle. The living area is spacious, bright and opens out on to a south facing patio with a lovely eating area and garden.
The Wee End is a single storey, two-bedroom cottage attached to the Main Mill, whose bedrooms can be set up as twin or super-king rooms to suit your needs. There is a shared bathroom and a kitchen/living area with a wood-burning stove. The bedrooms and living area all have sliding patio doors which access a south-facing private patio and garden.
The Rings, Fife
Ring Farm, just half an hour from Kirkcaldy, is a family-run sheep farm offering inclusive self-catering holiday accommodation for visitors with additional support needs. 
The Rings has 1 holiday cottage and 6 stunning cabins. The cottage can accommodate families/groups of up to 16 people and can be cleverly adapted several ways to accommodate parties of various sizes.   All the rooms are on one level with corridors and doors wheel chair accessible.
The Henderson family, who farm at Ring Farm, are passionate about providing accessible, countryside holidays that will allow people to make memories that will last a lifetime.
Don't forget ...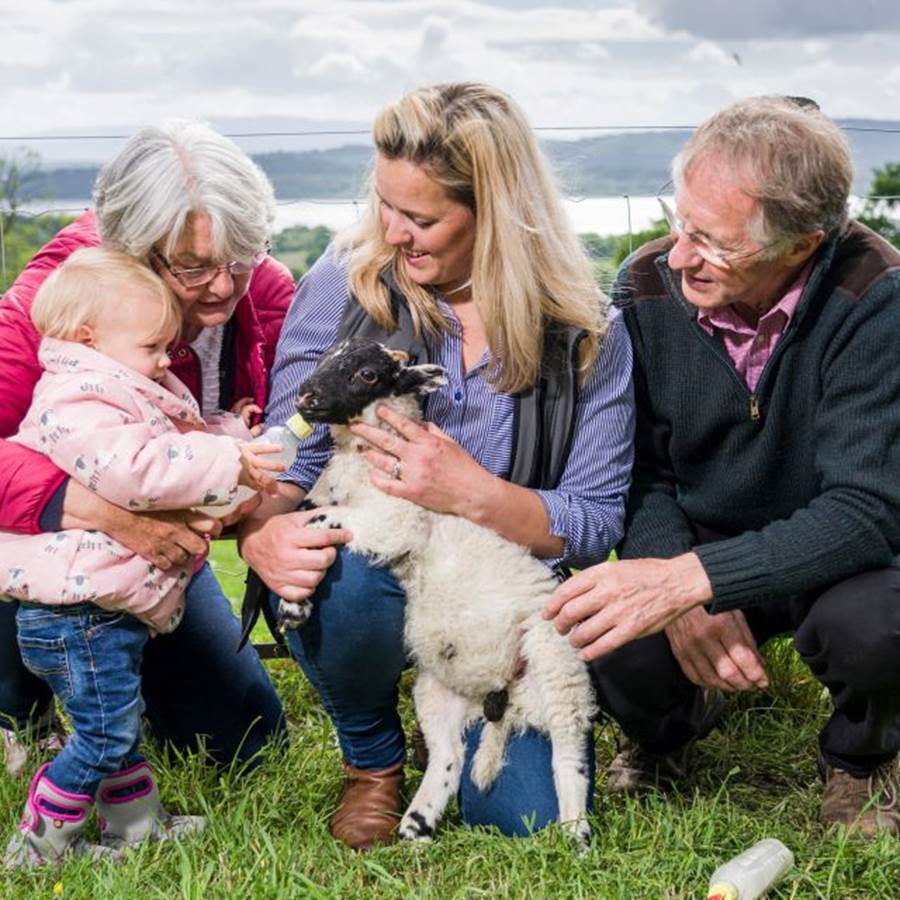 You should always check with the property owner that they will accept particular groups, for example under 21s or stag/hen parties, before booking.
There will be other Go Rural farms, not listed here, who can accommodate larger parties between two or more properties. If you see something you like the look of, please check with the owner that you can be accommodated in this way.