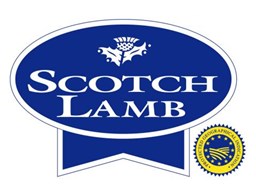 When you're hunting out the nicest noisette, the loveliest leg or the most righteous rack, buying direct from your local farmer is one way to ensure that whatever you buy has low food miles and when you buy a meat that is PGI labelled (that could be Scotch Beef, Scotch Lamb, or Specially Selected Pork) the label gives you a guarantee that the meat you are buying is from specific animals, sourced from selected Scottish farms, adopting best practice which includes animal welfare and natural production methods.
Only meat carrying the Scotch Lamb PGI logo is guaranteed to come from animals born and reared on quality assured Scottish farms. PGI stands for protected geographical area so when you see the Scotch Lamb label, it is a guarantee that the animal was born and is reared its whole life in Scotland.
Several of our Go Rural farms sell their own lamb direct to the public - through farm shops, home deliveries, mail order or farmers markets. Here's a handy introduction to who they are and where to find them, just in time to get your order in for St Andrews Day!
Old Leckie, Stirlingshire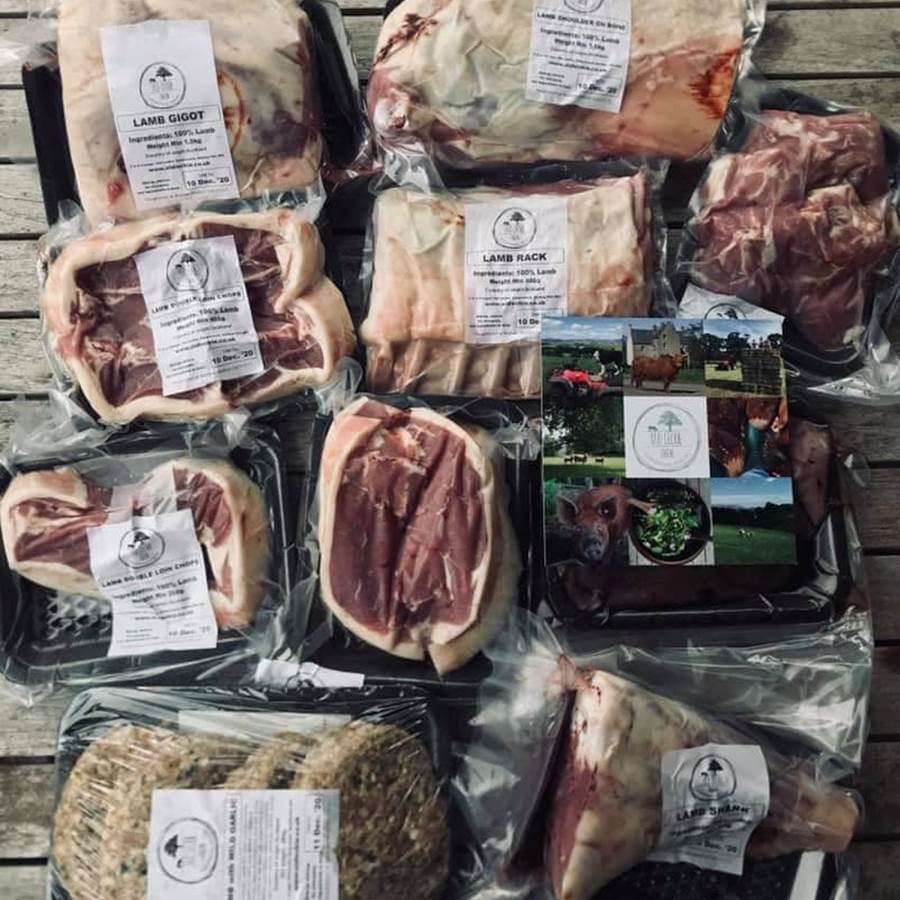 Nestled beneath the Gargunnock hills near Stirling, this farm has been in the Farmers, Alison and Fergus', family for over a hundred years and is steeped in local history. Locals within the delivery area can shop from a selection of meat, vegetables and eggs from their free-range hens. Alongside beef and pork, the lamb for sale includes everything from prime cuts to sausages with wild garlic and there are some choice mutton cuts too. If you live further afield, you can take advantage of nationwide delivery of meat boxes.
There is non-stop activity at Old Leckie and the Youngers welcome visitors to learn more about them and their farming practices. Farm tours are available and visitors can stay in beautifully refurbished steading accommodation.
Ardross Farm, Fife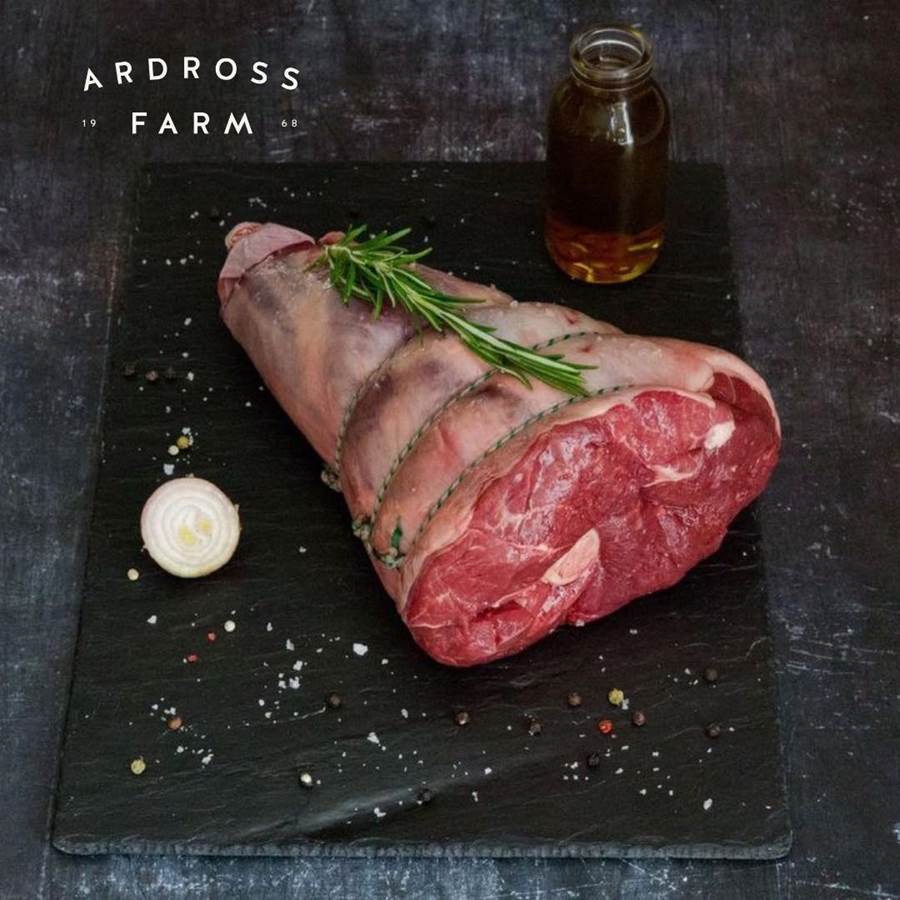 Based just a short distance from the delightful Fife Coastal Path, Ardross Farm Shop has won multiple awards for its pioneering approach to local food production and sourcing. The mixed farm is run by the Pollock family and produces over 40 varieties of seasonal vegetables, honey and its own Pasture for Life accredited lamb and beef all of which are sold through the shop. 
The shop is a remarkable celebration of local produce. The staff welcome questions and conversations about the farm, as you browse the shelves laden with goodies. Ardross Farm Shop also offers home delivery.
Duncan Family Farms, Stirlingshire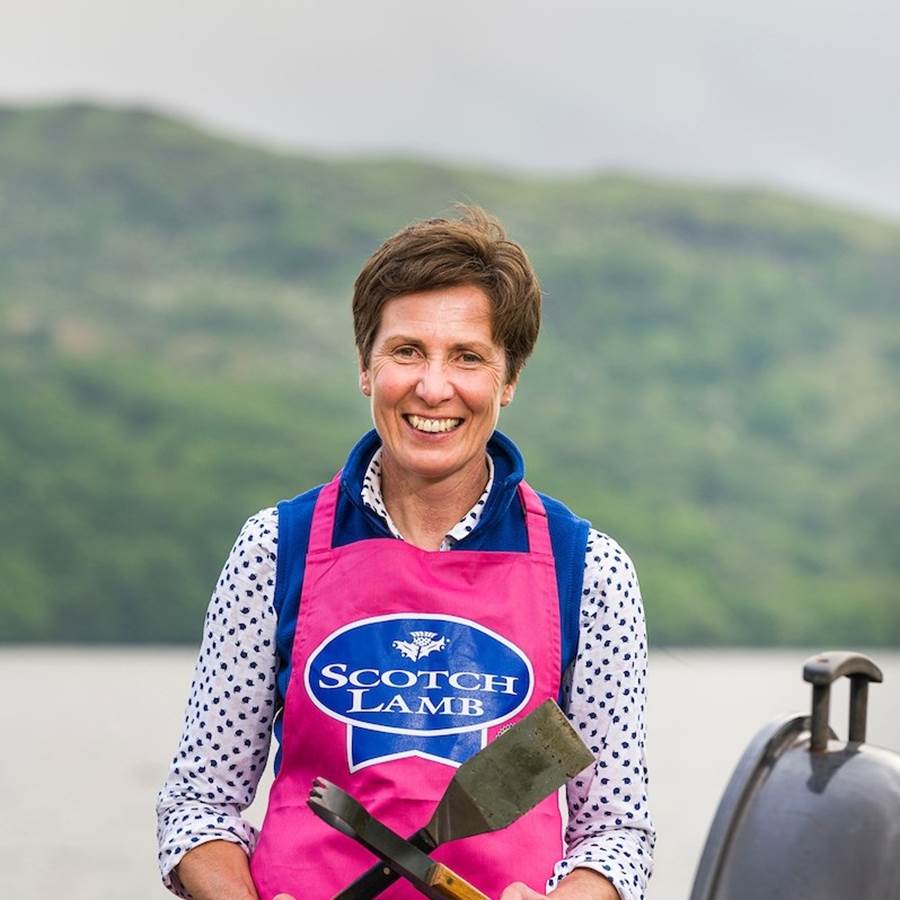 Duncan Family Farms is run by the second and third generation of the Duncan family and they offer tours, new glamping pods and the opportunity to stay in the newly renovated Stable Cottage. Together, the farms graze 200 cows and a flock of Scottish Blackface sheep.
The family's grass fed lamb, hogget and mutton is available to buy direct from the farm as well as locally through online farmers markets like Neighbourfood and The Great British Food Hub. Beef is also available seasonally. 
Mill of Inverarity Farm Shop, Tealing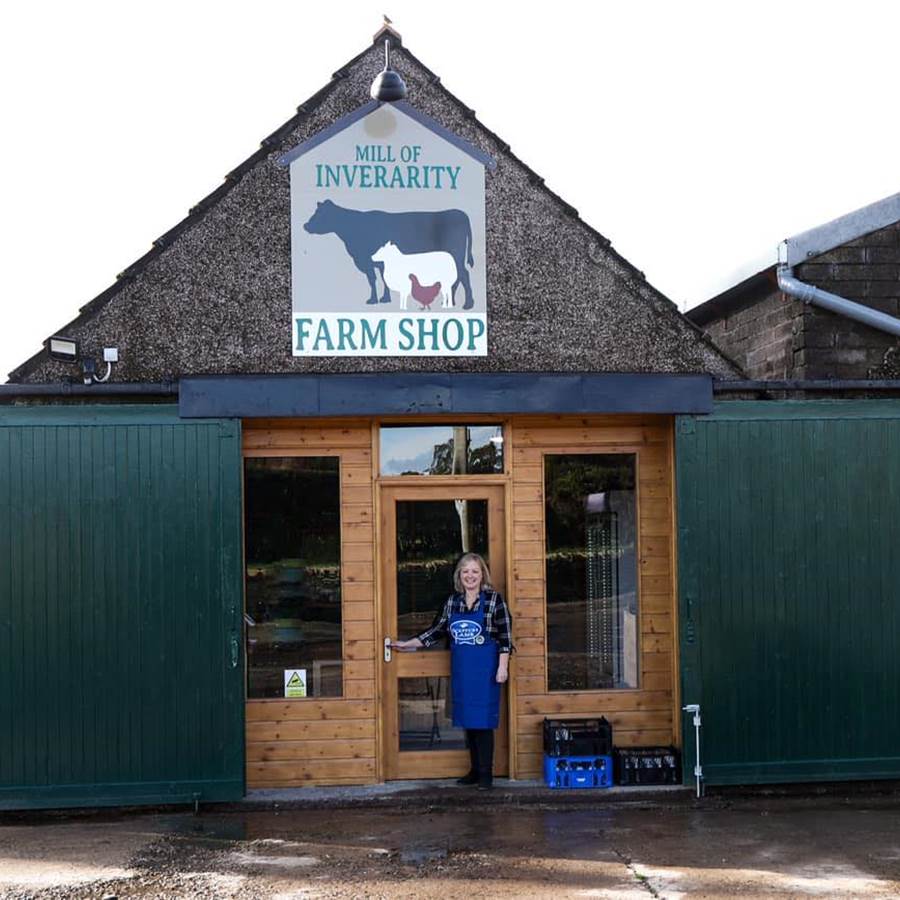 Mill of Inverarity is a family farm run by Rob and Alison Stodart, with their two sons Rory and Tom, farming cereals and livestock including free range hens.
The shop is open Wednesday - Sunday during winter and sells the farms own beef, pork and lots of different cuts of home reared, grass fed lamb. They also stock all sorts of condiments and accompaniments to compliment your meat purchases.
Bellevue Farm, Arran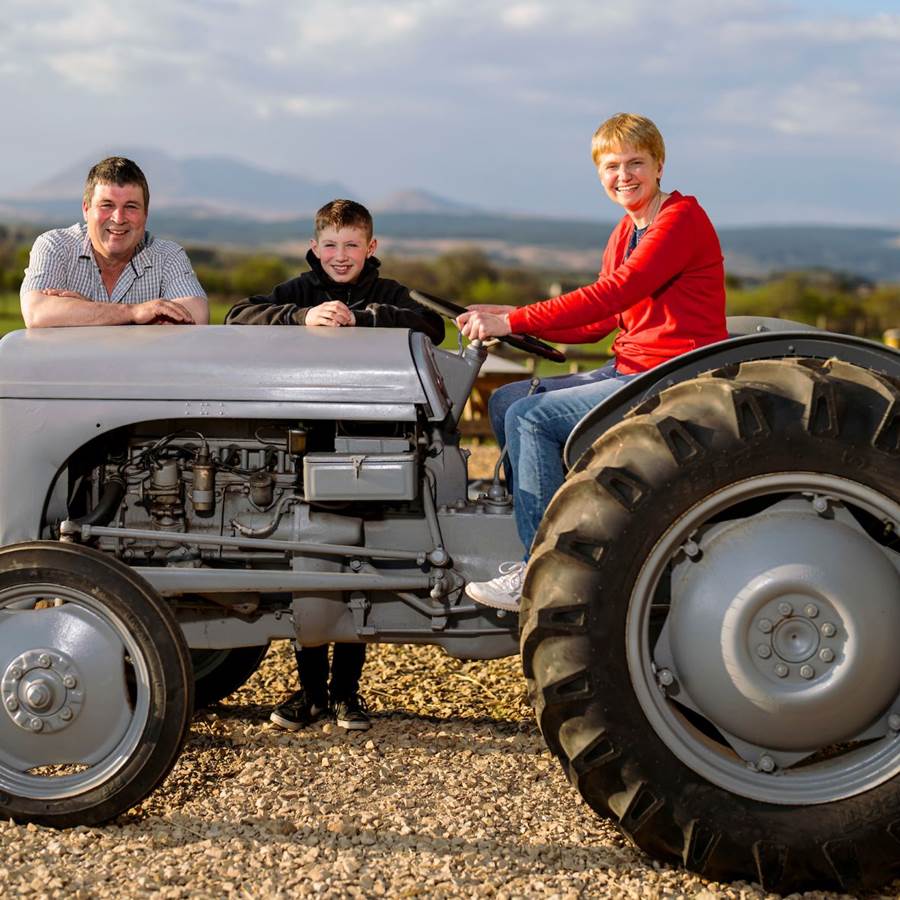 At Bellevue Farm, Arran, you can visit to buy lamb direct from Farmers Ailsa and Donald. They are the 6th generation of the Currie family to farm on Arran – and their sons Donald Junior and Andrew will be the seventh.
The family and their team care for the animals they rear, whilst welcoming visitors from far and wide to learn more about Arran, the food the land produces and how to take care of the animals.
Local Butchers We Love
If you can't make it to your local farm shop, check out your local butcher shop who will also stock PGI assured meat including Scotch Lamb. 
If you're local to Forres, pop along to Macbeth's Butchers owned and run by the Gibson family since the 1980's, the shop sells meat direct to locals and visitors from the family's nearby Edinvale Farm and other premium Highland farms including Fearn Farm, Tain.
Dundonians will ken their way to 'Scotties', the nickname for Scott Brothers Butchers, which was established in the city in 1995. Among the pehs and bridies, you can buy both fresh and frozen cuts of locally produced and Scotch assured lamb. 
With all butchers, if you're not sure of the cut you need, the quantity or the cooking times - ask the friendly counter staff and they will be more than happy to help. 
Read more about Scotch Lamb PGI
Happy St Andrews Day. Slàinte Mhath!
Many more farms produce their own lamb but it may only be available at certain times of year or to guests staying in the farm accommodation or visitors on farm tours. Show support to your local farm business by following them on social - if they have meat available to buy direct, that's the best place to find out. 
Check out our list of farms that produce lamb and what else they have to offer below.