Around Stranraer, you'll find deserted beaches, magnificent forests, rugged moors and beautiful lochs, perfect for chilled-out holidays and there's a great selection of farm stays, tours and experiences that will put the icing on the cake of spending time in the area. 
If you're looking for a bit more action, there's a range of activities and sports on the doorstep, from walking and cycling to golf and fishing.
7 Miles: Kitchen Coos and Ewes, Newton Stewart
Neale and Janet created Kitchen Coos & Ewes as a way to share their passion for Highland cattle. They are iconic and beautiful to look at, and the way they graze is really good for the environment too.
They offer farm tours and experiences where you can see the Highland cows and Beltex sheep in their natural, farm environment.
You can get close to the Highland cattle from the safety and comfort of a purpose built trailer – it's basically a farmer-led Highland cow safari!  The farm tour trailer means you can experience a working Scottish farm and meet the Highlanders without even the need for wellies!  You will be hungry after all that fresh air so the tour will finish with a cuppa and some home baking fresh from the farmhouse kitchen.
There's a selection of different farm visit experiences to choose from.
20 Miles: Wigwam Holidays Wigtown, Port William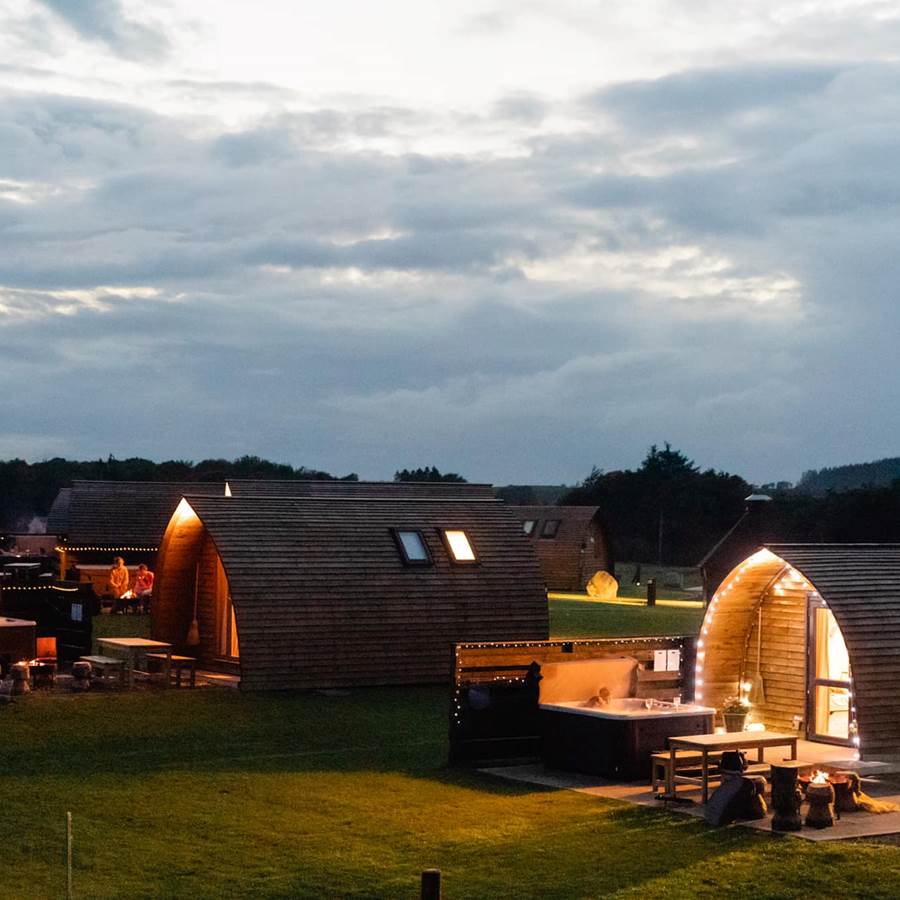 The unspoilt beauty of this south west corner of Scotland is the perfect antidote to the hurly burly of modern life. Wigwam Holidays Wigtown,  is situated on a small beef and sheep farm and you can wake up with the cows and sheep grazing quietly in the adjacent field.
They have luxury heated wigwam cabins and 2 Galloway Cabins looking out onto the stunning Galloway hills. 

There are also many fantastic days out to be had in the local area for children.   
32 Miles: Balnab Farm, Whithorn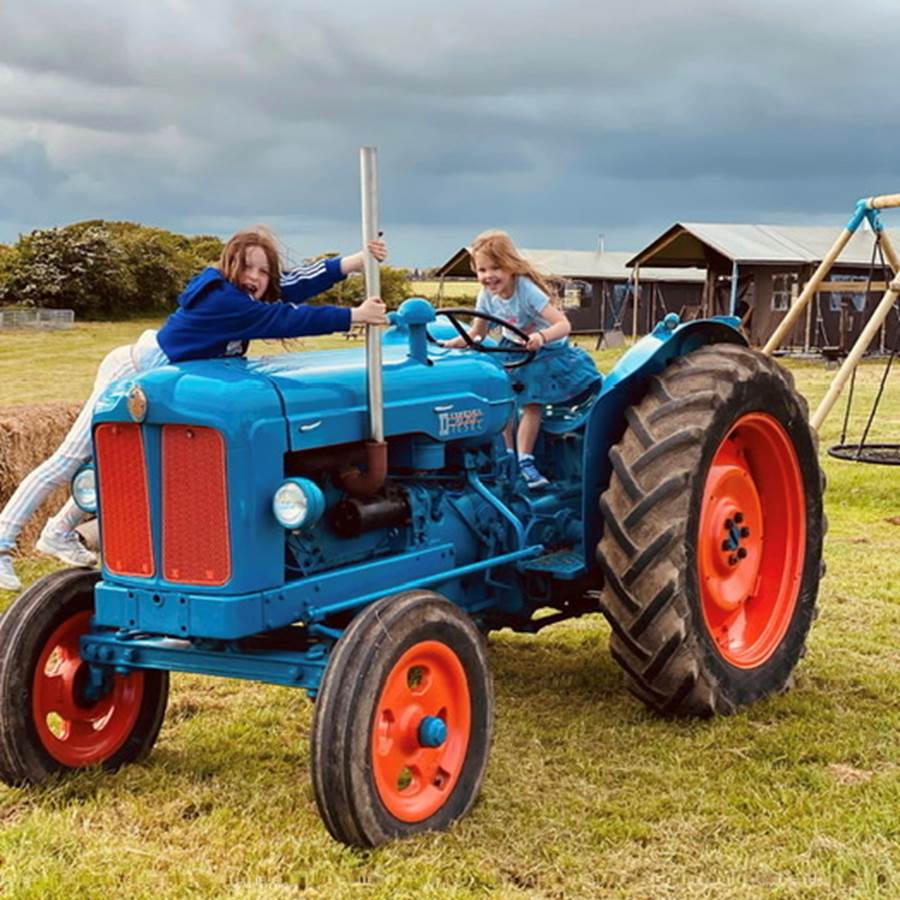 Balnab Farm is a third generation farm set on the beautiful Machars peninsula amongst open grassland, an ideal location for the whole family to enjoy and explore. 
Enjoy panoramic views from one of their fantastic canvas lodges, with all the comforts of a furnished interior.  
The farm is home to a herd of more than 100 dairy cows, friendly pygmy goats, piglets and Shetland ponies. The site offers tractor rides and the chance to feed the calves or ride the ponies.
Within a short drive there is the fishing village of the Isle of Whithorn, the seaside town of Garlieston and Rigg Bay beach. 
36 Miles: 3 Little Huts and Coastal Cottages, Castle Douglas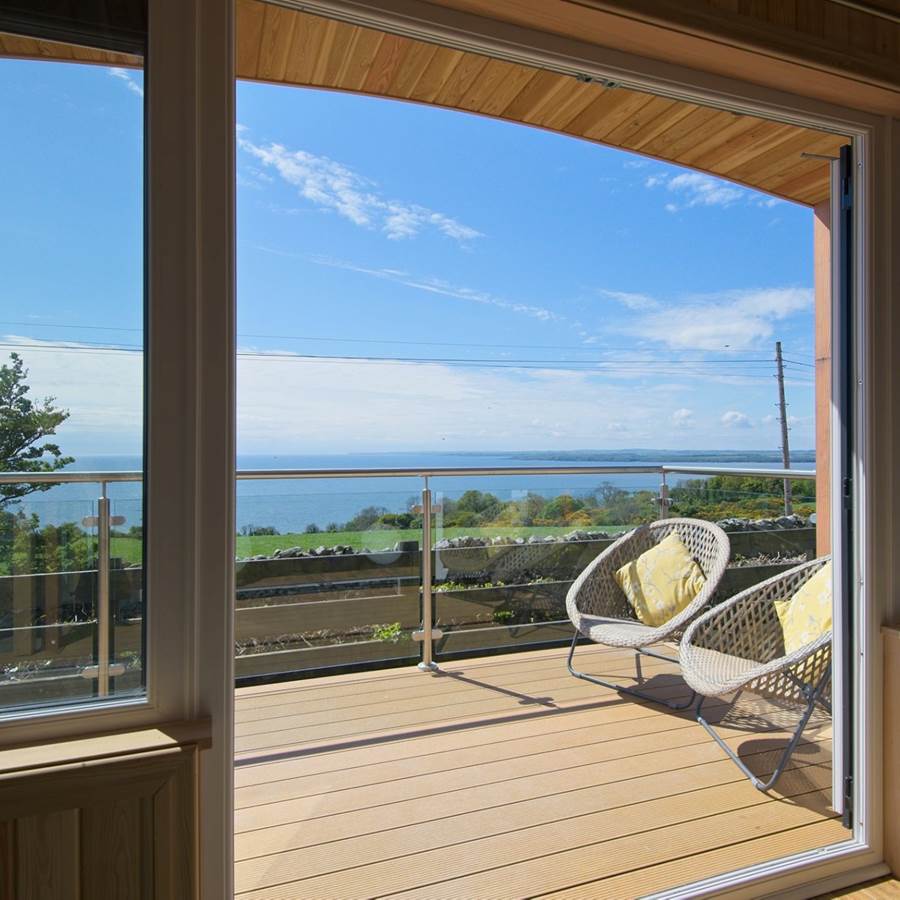 The three shepherd huts are perfectly positioned in an area of outstanding natural beauty with uninterrupted sea views from the front and green rolling hills to the rear. The huts are individually hand crafted and bespoke built using Siberian larch. Whilst boasting traditional features such as a curved roof, internal and external wood cladding as well as spindle wheels, they have been designed with comfort and style in mind. 
The Coastal Cottages are all close to sandy beaches and have stunning sea views.
The accommodation is in a great location for exploring the Solway Coast and surrounding area. 
44 Miles: Gledpark Deer, Kirkcudbright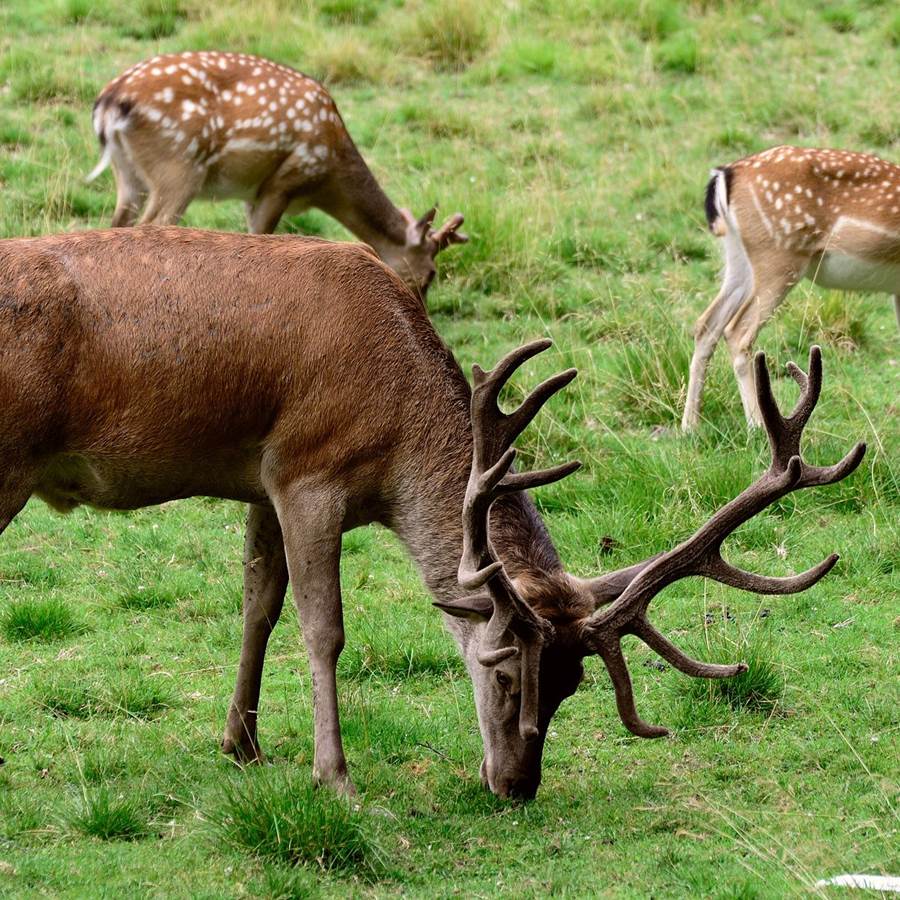 Gledpark is a model Red Deer enterprise and in 2019 they were awarded the UNESCO biosphere certification mark for their venison in recognition of their exceptionally high ethical, environmental and welfare standards.
​Gledpark is located in the Galloway and Southern Ayrshire UNESCO Biosphere, recognised internationally as a world class environment for people and nature. 
They are passionate about producing only the finest venison and also have their own farm honey available.
You may also want to ask them about a Deer Park Safari.
49 Miles: Solway View Holidays, Borgue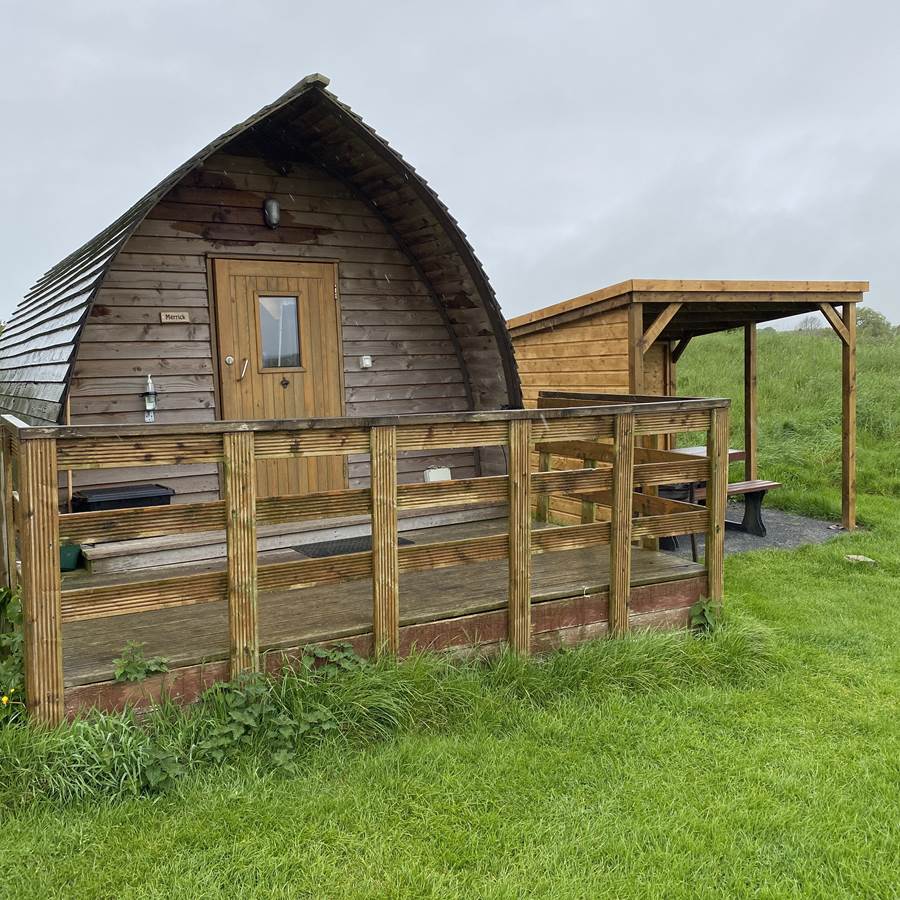 Solway View is located within Balmangan Farm, a 330 acre beef and sheep farm. Any time of year, you can enjoy walking the farm/nature trail and the adjoining woodland. You should see lots of nature and may even see a red squirrel or some roe deer. They are also located within the UNESCO Galloway & Southern Ayrshire Biosphere .
The Farm is beside the sea and just a short walk from the site there is a little secluded bay where you can go paddling, swimming, fishing or simply enjoy the peace and tranquillity.
If you love the great outdoors, sightseeing, touring, cycling, stargazing or you simply wish just to relax, everything you want is at Solway View.
49 Miles: Senwick Leisure, Borgue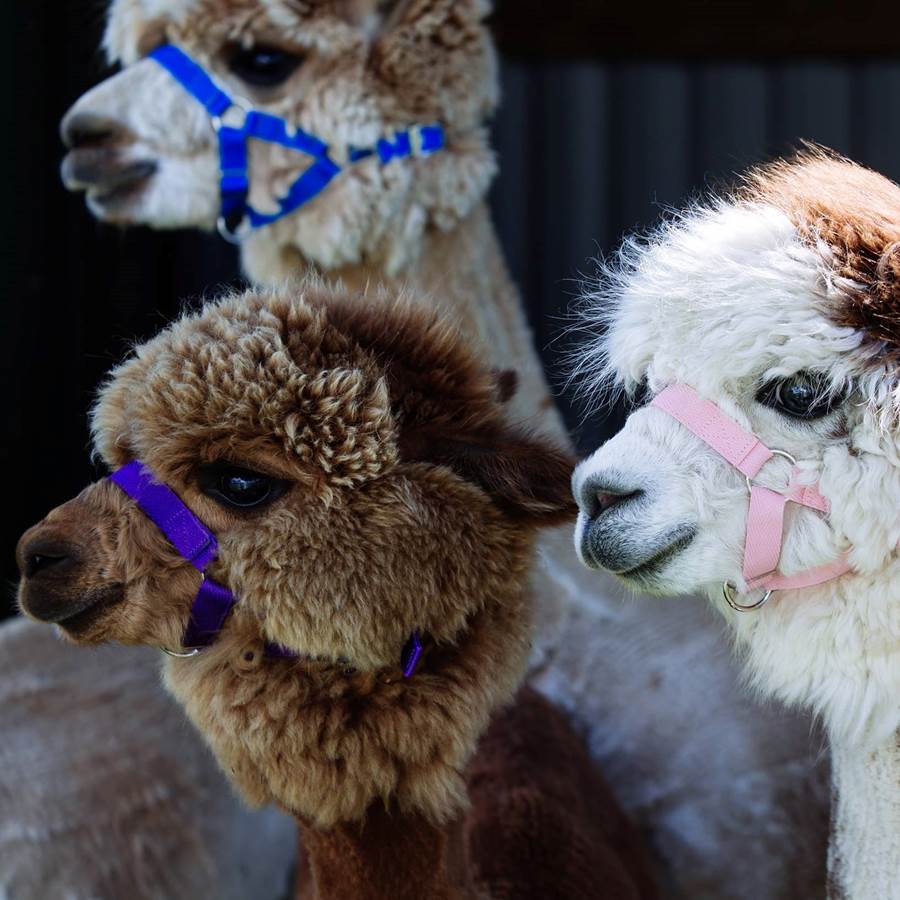 Nestled alongside the beautiful Solway Coast in the South West corner of Scotland, Senwick Alpaca Trekking invite you to experience the wonder and warmth of the adorable alpacas who are waiting to join you on a guided trek on the 320 acre family-run farm.
Enjoy a completely unique experience getting to know their super friendly and playful alpacas whilst taking in the splendid surroundings of Dumfries and Galloway.
49 Miles: Barstobrick Holiday Lodges, Castle Douglas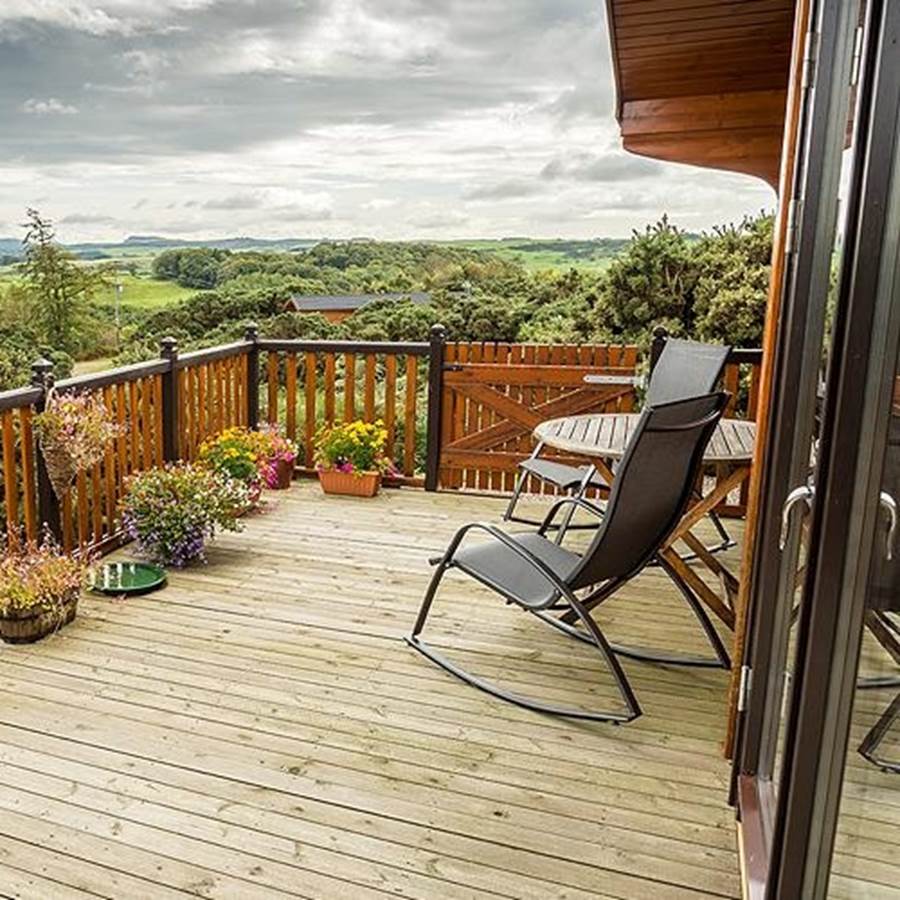 Barstobrick is part of Fellend Farm, a dairy farm run by the Austin family. The milk from the farm is sold to Lactalis who have a processing plant in Stranraer and produce the Seriously Strong cheese brand you will find in the supermarkets.
Each lodge at Barstobrick sits well apart from the others, on its own special area of hillside surrounded by colourful whin bushes. The small access road that weaves through the site is also a discreet distance away from each lodge, serving to create a truly relaxing, stress free environment.
58 Miles: Potterland Smokery, Castle Douglas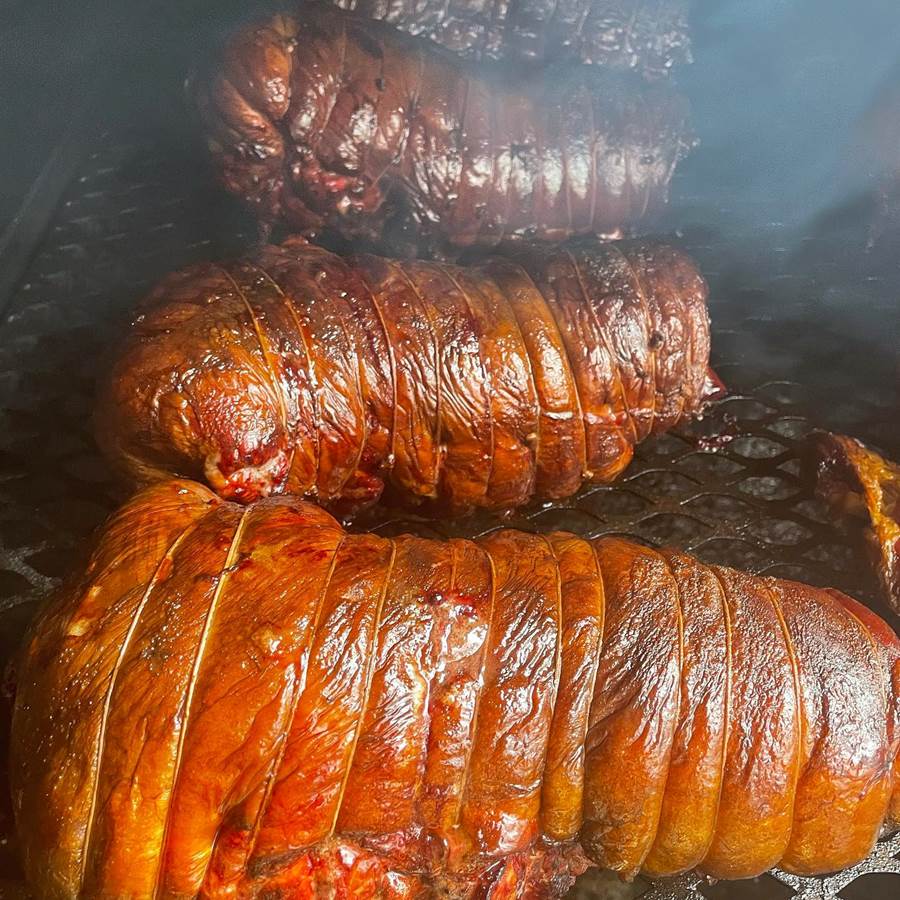 The Baird family welcome you to Potterland Smokery based in the picturesque South West Scotland.  They are a beef and sheep farm that has started smoking their own produce on their hand built smoker.
James was always interested in engineering and he has honed his skills working on a range of agricultural machinery.  With these same skills, he created two smokers.  His first smoker was made from old oil drums.  They smoked meat for their own use and quickly realised it was too good not to share!
61 Miles: Bengairn Country Lodges, Castle Douglas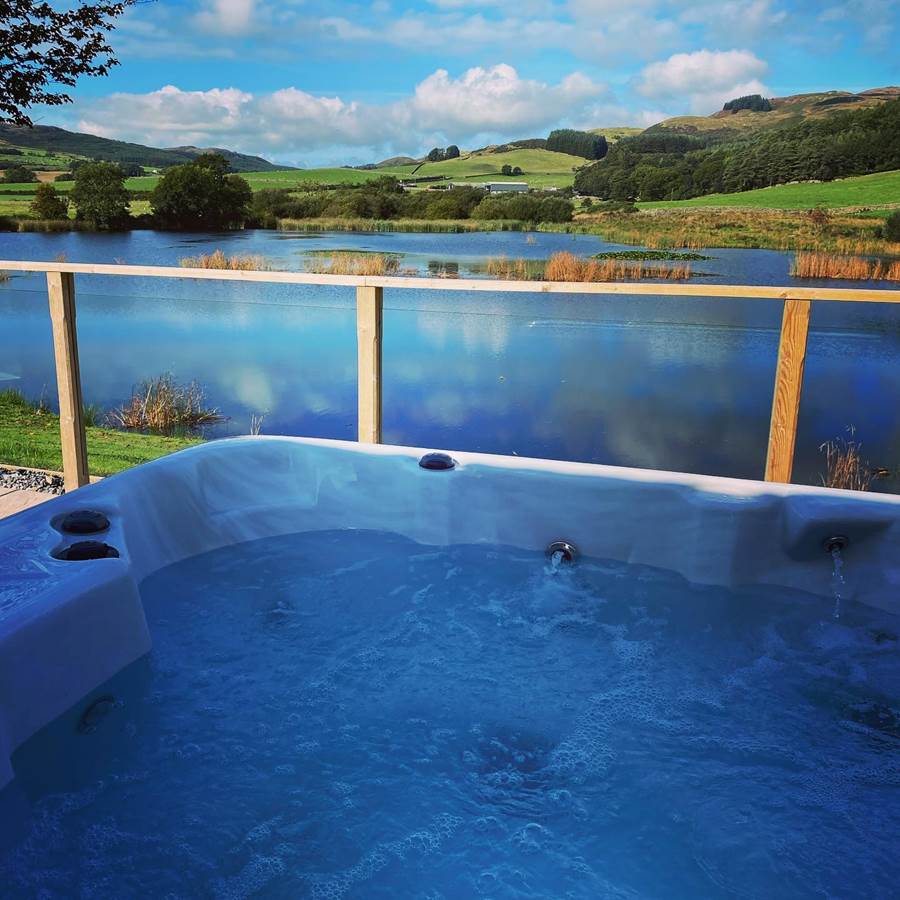 Bengairn Country Lodges nestle on the banks of Bengairn Loch where an abundance of wildlife and a stunning landscape provide the backdrop to bespoke self-catering lodges which have every luxury you would expect.
They are in a perfect location with the Solway Firth boasting 200 miles of spectacular coastline. The bustling market town of Castle Douglas (Scotland's Food Town), Dalbeattie and the Artists Town of Kirkcudbright are all within easy reach along with the Galloway Forest Park, home to the first Dark Sky Park in Europe.
For wildlife and bird enthusiasts enjoy a trip to the RSPB Ken Dee Marshes and Mersehead, and explore the Red Kite Trail. 
Where better to relax, unwind and build memories to last a lifetime.
64 Miles: Roans Dairy, Dalbeattie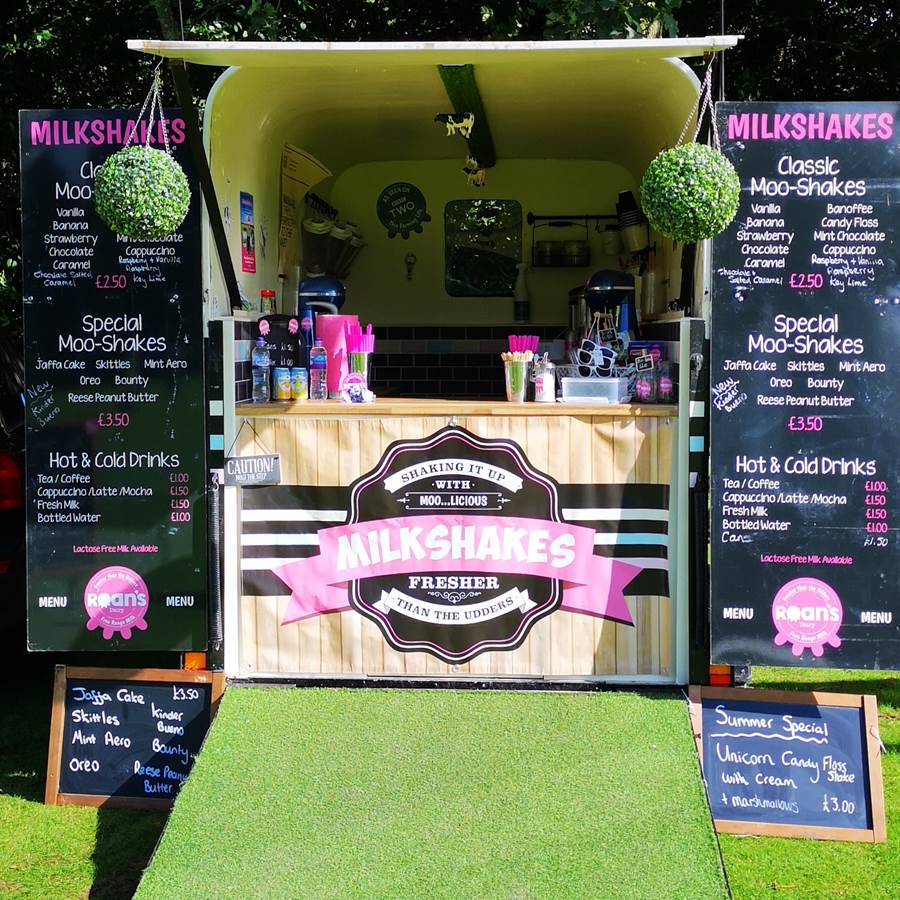 Roan's is a dairy that really delivers - like, really delivers! 
The Roan family have been milking pedigree Holstein cows at Barnbarroch, in Dumfries & Galloway since 1891.  With over 6 generations of farming knowledge, the family produce delicious and local fresh milk and cream from their happy cows, stocked by a growing number of businesses in the local area plus, they do doorstep deliveries in Dumfries and Galloway too.
If you're lucky, you might spot the Udder Bar out and about at events in the area, serving fresh milkshakes from a converted horse box with flavours like mint aero, jaffa cake and skittle! 
84 Miles: Real Farm Holidays, Lockerbie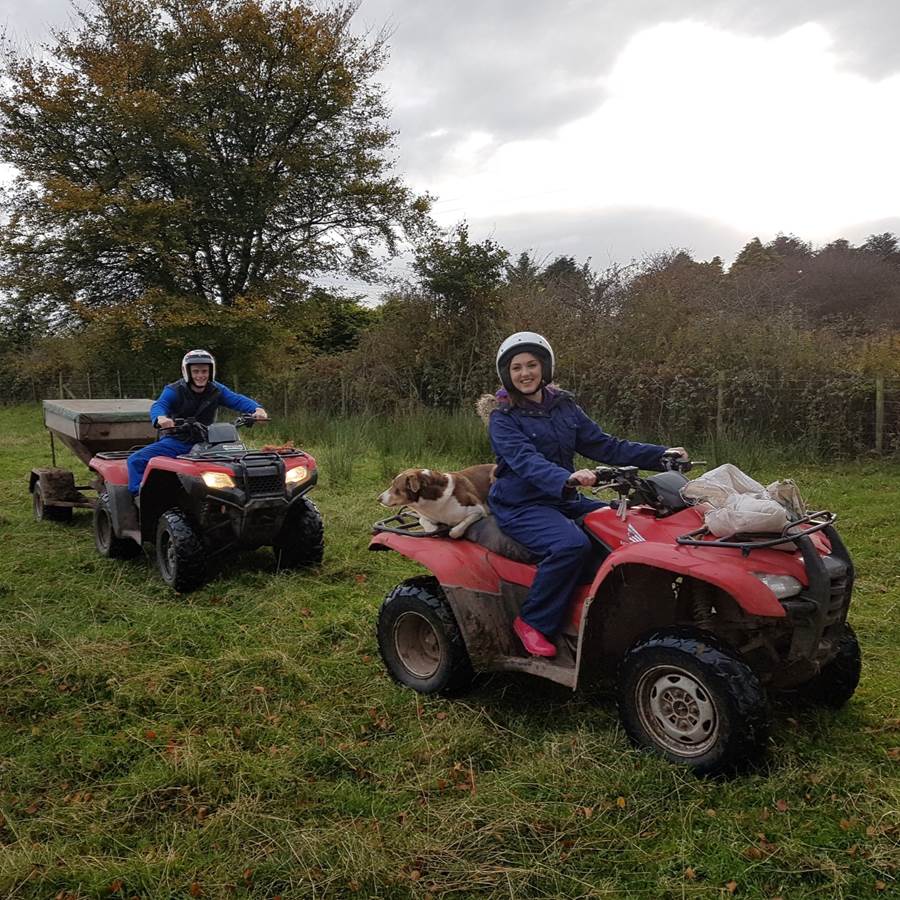 Kirkwood is a farm in the heart of South Scotland, a beautiful, unspoilt, lowland area with rolling hills, oak woods and lush pastures.
A holiday at Kirkwood is a real farm experience, encompassing natural beauty, peace & quiet, rural walks and countryside activities.
While staying in the self catering accommodation you certainly wont be bored as can take part in some real farm experiences, including  quad biking, tractor driving, shear-a-sheep and off roading. You can even collect your own eggs for breakfast.
Kirkwood also sell their own high quality beef and lamb.