When you take a trek out of Dumfries, who know where you might end up? Much of the area is in the designated UNESCO Galloway and Southern Ayrshire Biosphere meaning that it is recognised internationally as a world class environment for people and nature so you really can't go wrong.
There's nothing like a day out on a farm to let you connect with nature and be at one with the environment and with this choice of farm tours and activities, you can tick that box, along with many others when you Go Rural from Dumfries! 
14 miles: Gorsebank Segways, D&G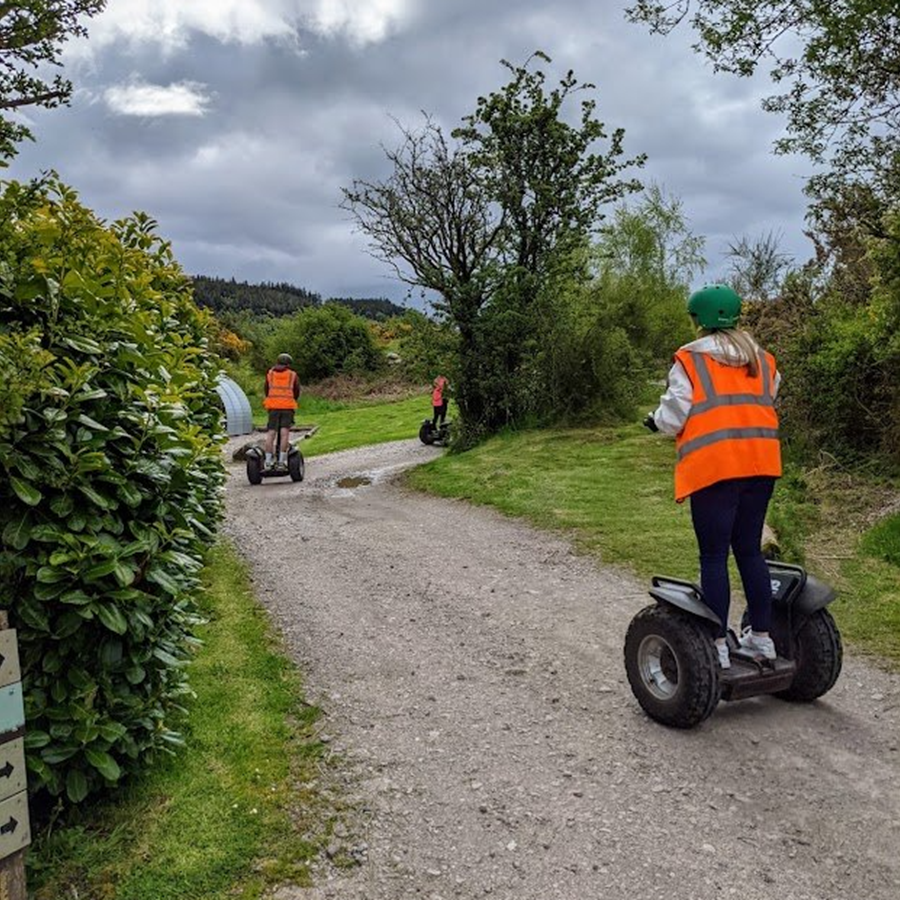 At Gorsebank, their slogan is escape, relax, discover. How better to do it than on your own segway, gliding round the farm and parkland - the most adventurous off-road Segway course in Dumfries & Galloway. 
Tour includes introductory session in our safe and soft training area, then head out with your guide to explore the landscape which includes the glampsite, fields and meadows, fishing lakes, rocky crags and nature, plus you'll enjoy a real challenge in our interesting and undulating skills field. We can take groups of up to four riders.
All Segway Tours must be pre-booked. 
15 miles: Real Farm Holidays, D&G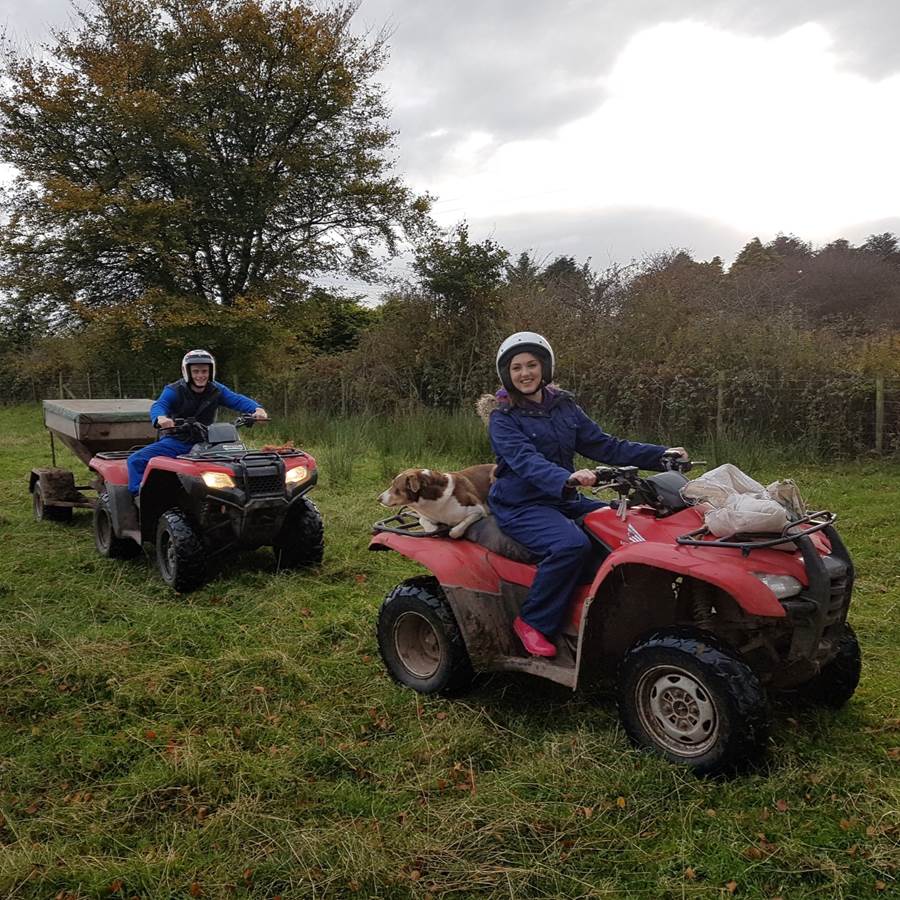 At Real Farm Holidays you can expect Real Farm activities and you don't even have to be on holiday to enjoy them!
Based on Kirkwood Farm near Lockerbie, the farm regularly caters for hen and stag do's and family gatherings and can create bespoke packages of activities to suit; that can be just one activity, such as a tractor driving experience, or whole day of different activities culminating in BBQ down the river, with fresh meat from the farm. 
16 miles: Ernespie Farm, D&G
Ernespie Farm has fun for all the family in the heart of the countryside and there's a great day out guaranteed for the little ones in particular!
There's much fun to be had in the outdoor play area which is safe and secure and packed full of activities for the whole family.  There are pedal karts, bouncy pillows (for toddlers and bigger kids), Cresta slide, combine harvester that's living a second life as a climbing frame and slide, woodland walks, and animal feeding.
Indoors there is soft play with slides and ball pools and both sensory areas and a quiet area for younger children. 
29 miles: Senwick Alpaca Trekking, D&G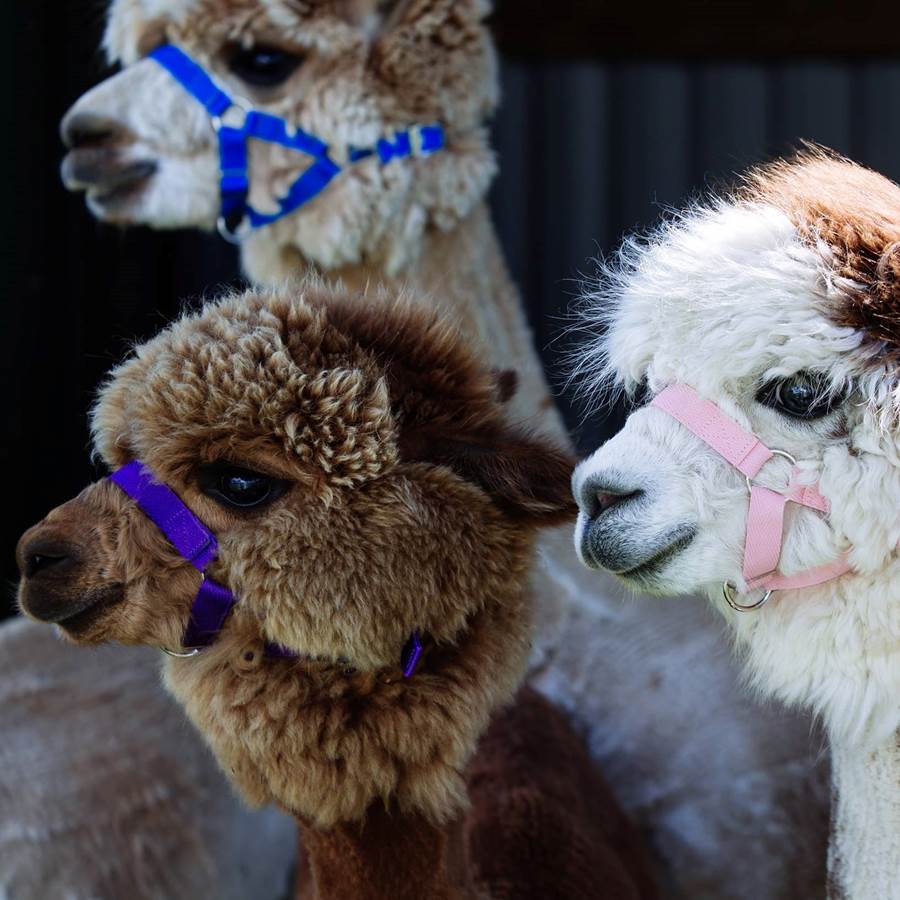 Nestled alongside the beautiful Solway Coast, Senwick Alpaca Trekking invite you to experience the wonder and warmth of their adorable alpacas.
You can take part in a guided alpaca trek on the 320 acre family-run farm whilst you enjoy stunning views, learn about the workings of the farm, the history of the area, and look out for an array of wildlife along the way, all whilst your Alpaca pal keeps you company and quickly becomes your best friend.
29 miles: Cream o' Galloway, D&G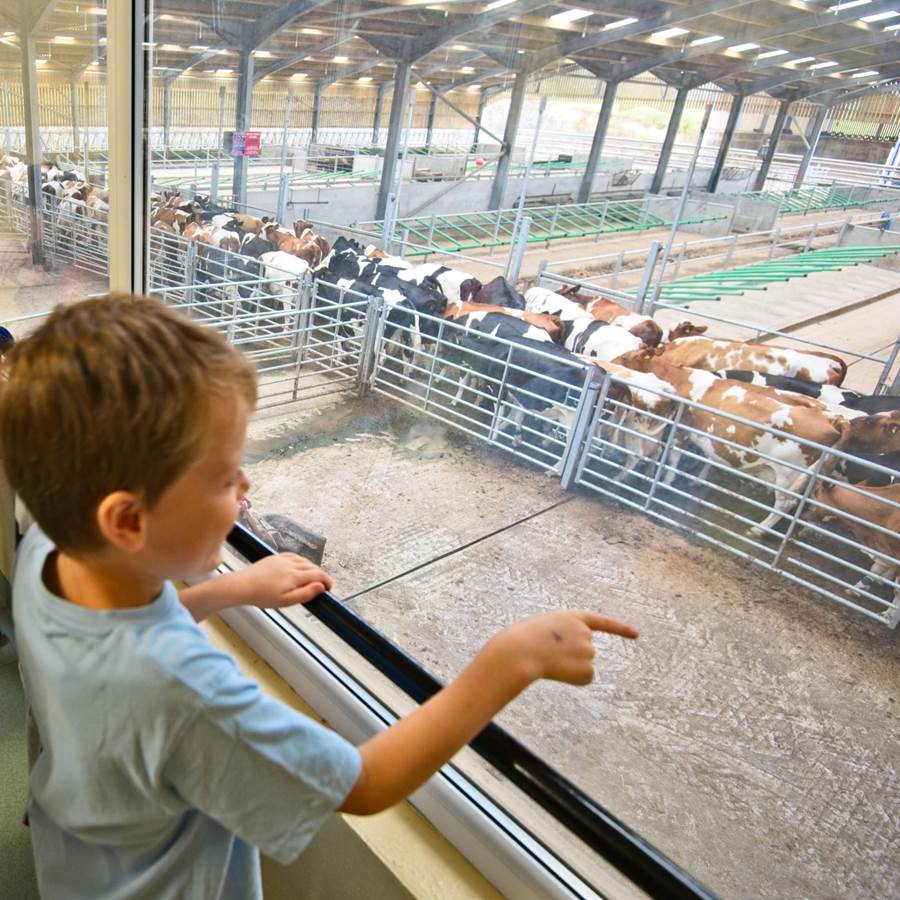 There's lots to learn with a visit to Rainton Farm's Cream o' Galloway visitor center and it's not all for the little ones! 
Adults can take an Ethical Dairy Tour and learn about the modern and regenerative farming practices employed on-site. 
For the whole family there's a family-friendly farm tour to give an insight into the farm and production and there's Ice Cream and Cheese Making Workshops too. 
Outside of the visitor centre, there's crazy golf and four miles of signposted nature trails. 
29 miles: Gledpark, D&G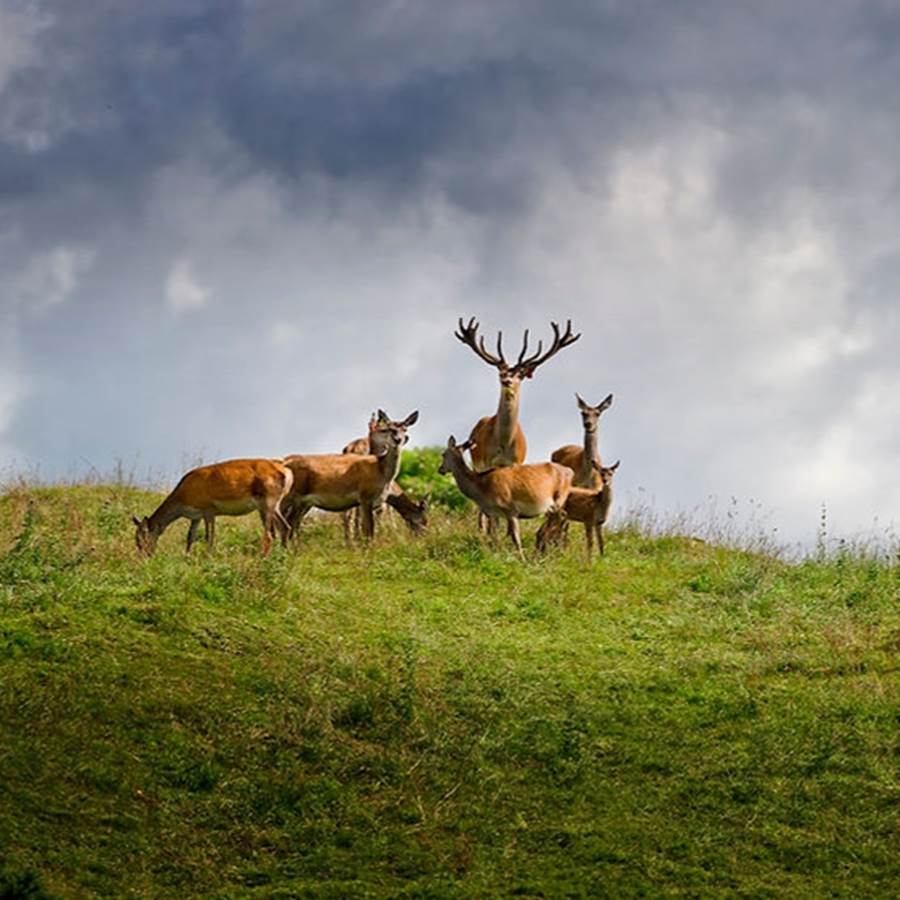 Gledpark's Red Deer live all year in large paddocks with plenty of cover; providing the forbs and woody browse which are a key component of their diet.
Gledpark are delighted to welcome visitors and can arrange private group safaris in an intimate quad trailer.
33 miles: The Glen Farm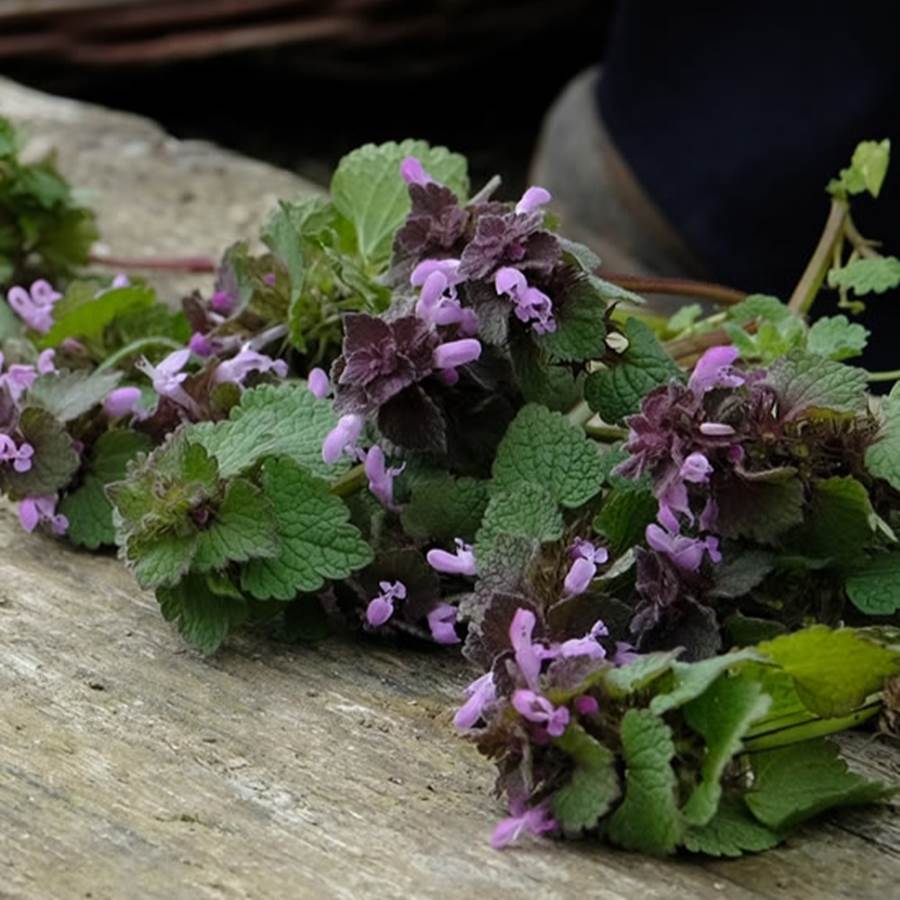 The Glen Farm, one of Scotland's most renowned hill sheep farms, is near to Gatehouse of Fleet. Its present owners, the Bond Family, purchased the farm in 1973. 
The farm has implemented several routes both for diversification and safeguarding the farm's future and one of these is foraging workshops with the hugely talented teacher Tamara Colchester, a wild food teacher and writer who guides people in the old ways of foraging and tracking as a route to a simpler, more connected way of life. Sounds blissful! 
67 miles: Jacksons at Jedburgh, Borders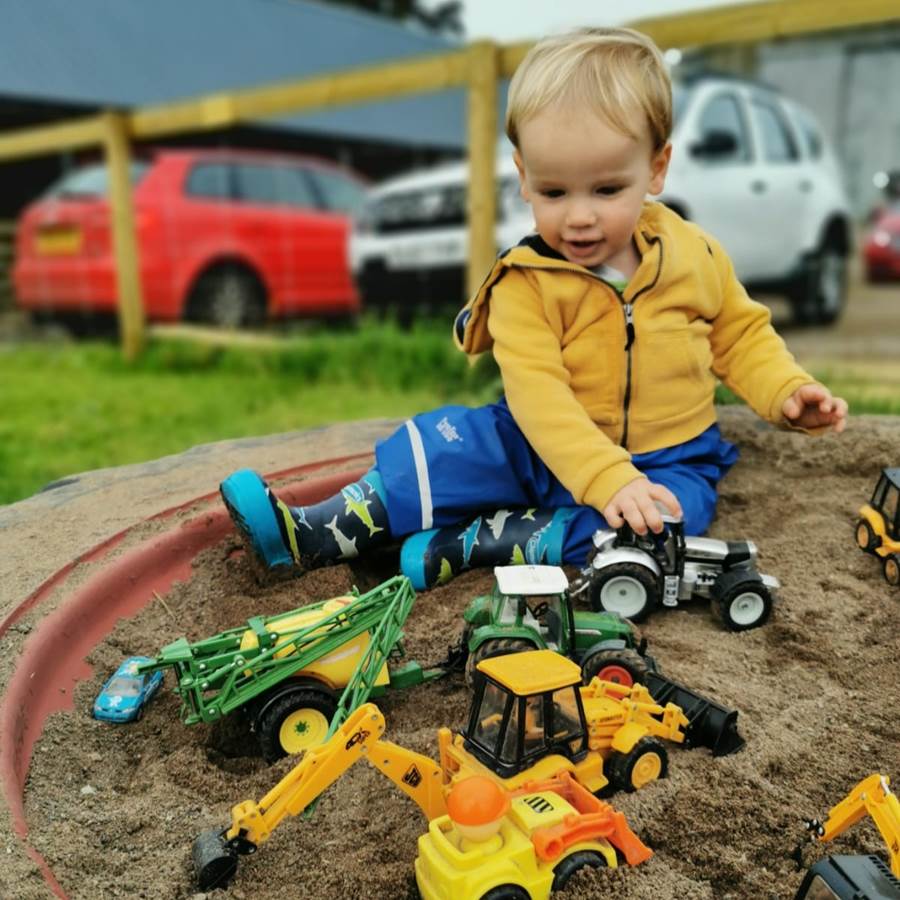 Jacksons at Jedburgh is worth going that few extra miles away from Dumfries to spend a day on the farm with Jasmine, Fenwick and their blended family of six children - and this number might be key to the Jackson's success when it comes to delivering top notch farm-based activities and edutainment for the younger members of the family. 
All activities at the Jedburgh based farm are bookable from April and they include: ​Weekly mini farmer sessions for children ages 12months and upward, Highland Cow and Lambing experiences, day visits to the farm and also season tickets to the farm. There are also as well as one-off blocks, sessions and kid's experiences for ages 2-12 years throughout the year and school holidays. 
71 miles: Kitchen Coos & Ewes, D&G
Neale and Janet McQuiston are the amiable hosts at Kitchen Coos and Ewes and have created farm tours and experiences to let you see and interact with Highland cows and Beltex sheep in their natural, farm environment.
The tours are designed to help you get close to the Highland cattle from the safety and comfort of a purpose built trailer – you could call it a farmer-led Highland cow safari!  Wind and water tight and with padded seats, the farm tour trailer means you can experience a working Scottish farm without the need for wellies!  Your tour will finish with a cuppa and some home baking fresh from the farmhouse kitchen - it's all included in the price. Who could resist?