3 miles: The Coo Shed, Ayr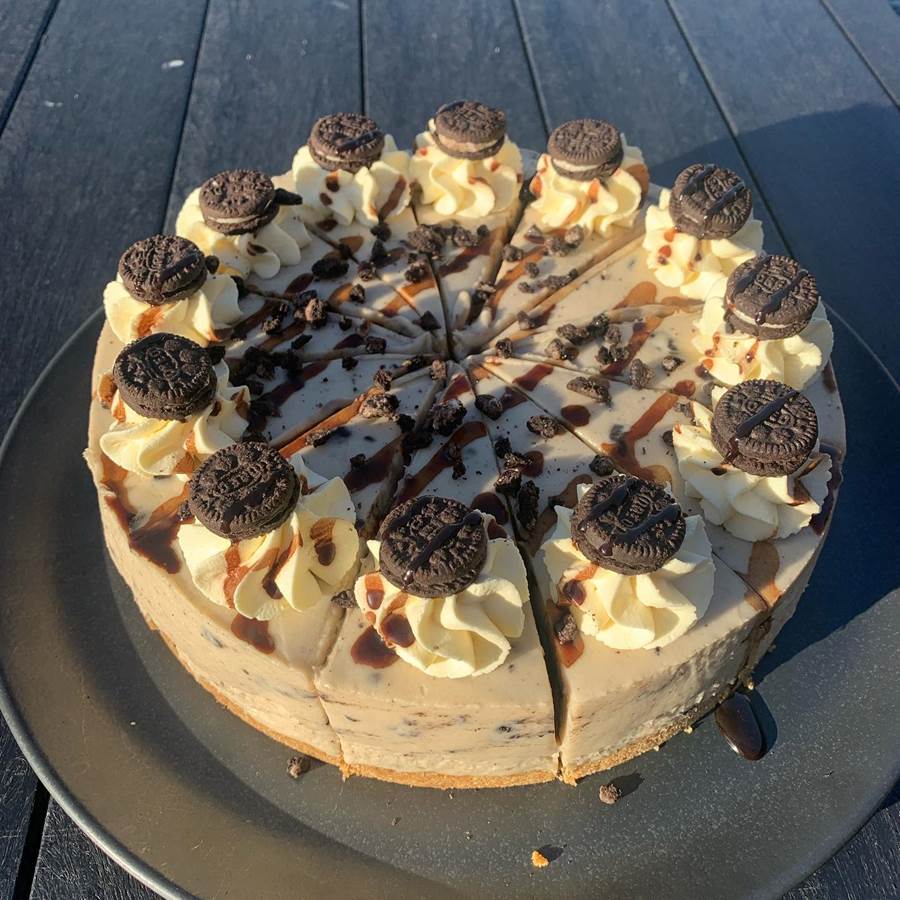 Join fifth generation dairy farmers, Willie and Alison Kerr and their herd of Holstein Friesian cows at South Corton Farm. The Coo Shed is a unique coffee shop on this working dairy farm. All the interior décor is cow-themed and all produce is homemade using local ingredients and includes a huge selection of mouth-watering traybakes, scones, cakes and biscuits.

In the Coo Shed car park you'll find The Milk Hoose, which is home to a milk vending machine. You can bring your own clean container or buy reusable glass bottles and fill them up with the pasteurised fresh farm milk direct from the grass-fed Corton cows. You'll also feel "moorvellous" after one of their delicious homemade milkshakes – what an extra bonus when popping out for a pint of milk!
11 miles: Morton's Milk & Farm Shop, Cumnock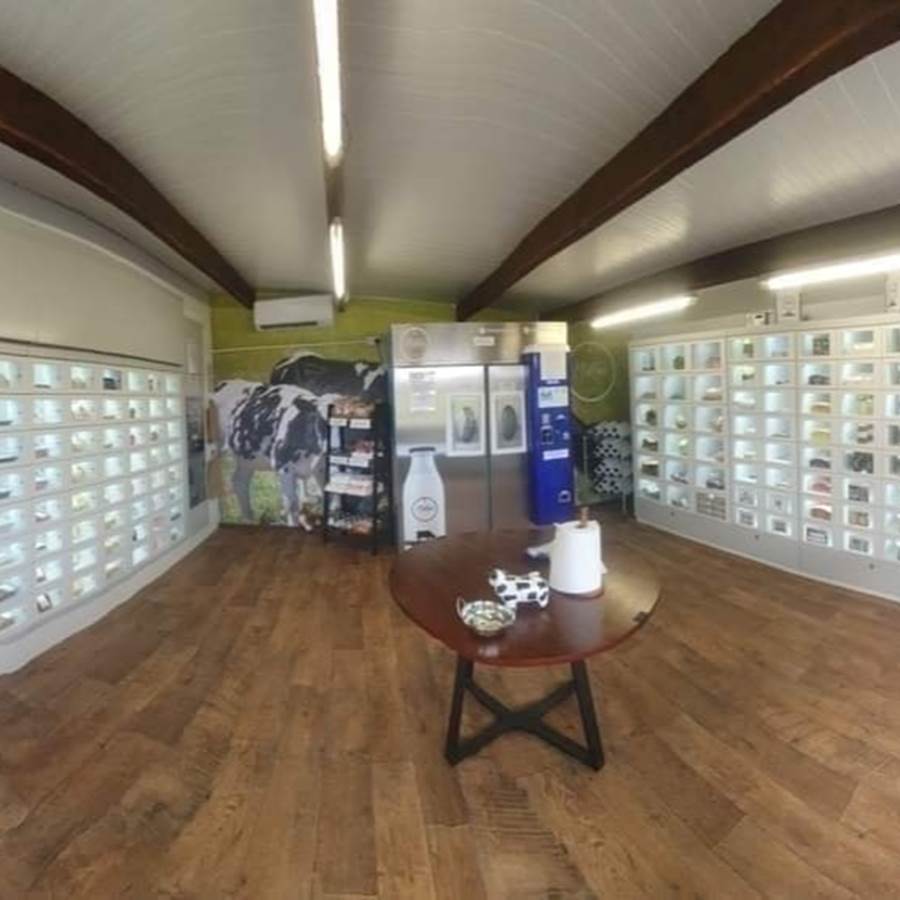 Morton's Milk is produced at Auchinbay Farm by David and Gillian Morton, from their herd of 300 happy dairy cows, which graze on lush green grass all summer and sleep indoors on comfy cow mattresses during the winter. The wellbeing of their cows is key to producing their high quality, nutritious milk and pasteurising the milk on the farm means you'll always be sure of a delicious taste experience. Pick up a selection of local produce along with your milk from one of their vending machines.
The recently opened Coffee House offers freshly ground coffee from a bean to cup self-serve coffee machine along with hot chocolate and a range of Birchall Teas. Within the Coffee House you'll also find a display of local artists' paintings, cards, coasters, tea towels and mugs, all available for purchase.
12 miles: Mossgiel Organic Farm, Mauchline
Mossgiel Organic Farm is a vision for sustainable dairy. With a herd of 45 Ayrshire Cows, Mossgiel is a platform for a cooperative that includes 5 other Scottish Organic Farms, who truly want to make a change at soil level, acting as the bridge between the Farming Families and our buying supporters, handling the pasteurisation, processing, bottling and delivery.
The Mossgiel Snug is the latest part of the Mossgiel vision! A speciality coffee shop, community space and farm shop. There's a delicious local menu available covering brunch, lunch, bairns and dugs. It's not to be missed if you're in the area. 
23 miles: Dunlop Dairy, Kilmarnock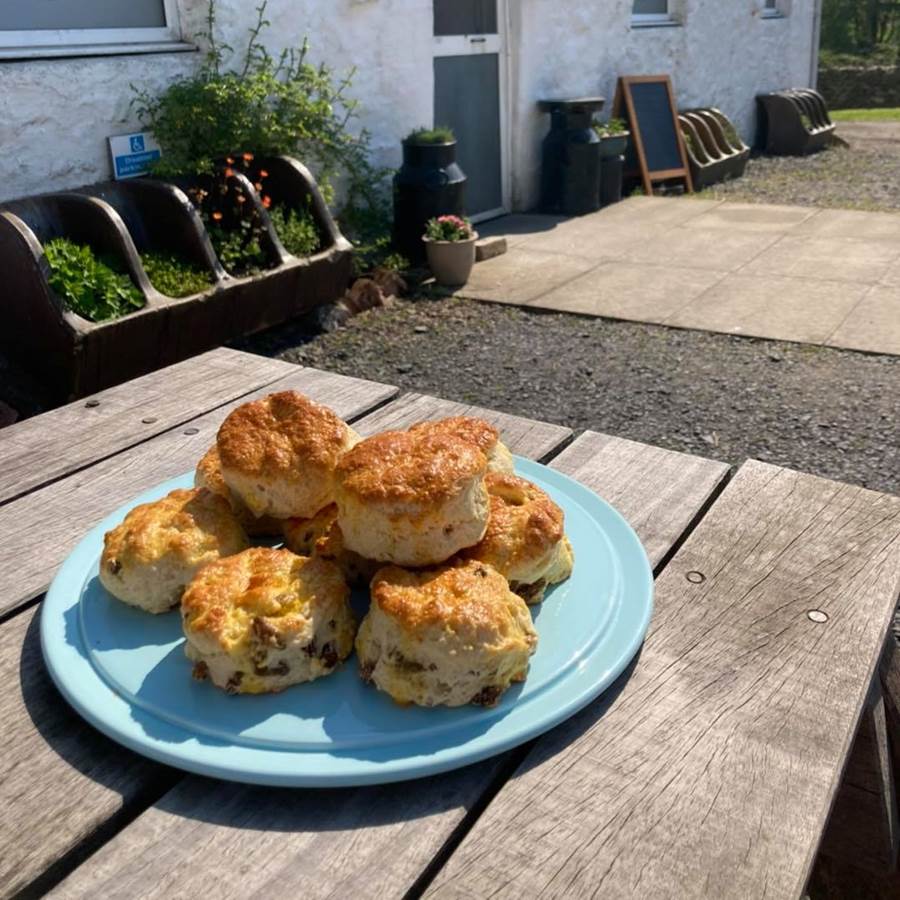 The making of Dunlop cheese dates back to the 1700s, when Barbara Gilmour, a farmer's wife, started making a cheese at Hill Farm Dunlop - which is just about a mile from the present times Dunlop Diary on West Clerkland Farm. "Traditional Ayrshire Dunlop" designates that it is made in the original area around Dunlop and with the milk from Ayrshire cows - which is exactly what you'll find, as well as some goats, on a visit to West Clerkland Farm. Pick up your favourite cheese in the shop and tearoom where you can buy and sample all the cheeses and learn how they are made. The tearoom's speciality ploughman's platter is a must.
27 miles: Lime Tree Larder, Kilbirnie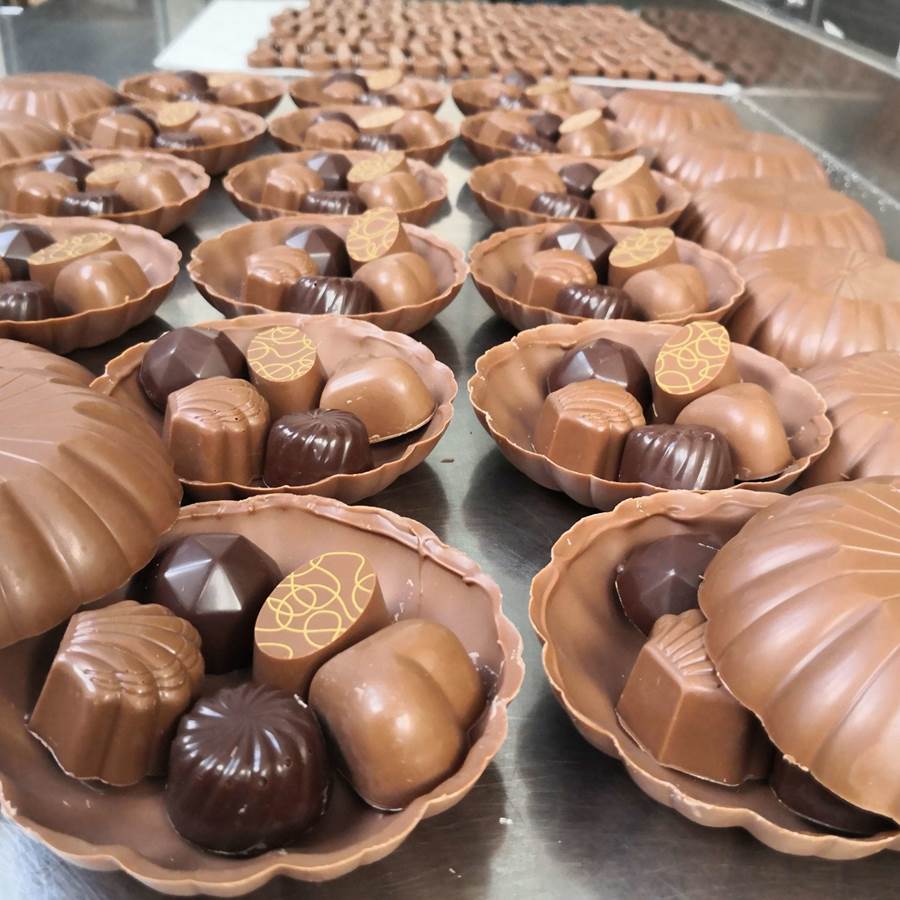 Lime Tree Larder is a family run business, specialising in award winning artisan ice cream and handmade chocolates. 
The Larder was created in a redundant stable on the farm. The family saw as the ideal opportunity to create a little production unit, producing their chocolate and ice cream which had previously only been experienced by friends and family around the kitchen table.
The Lime Tree Larder finally arrived on the scene in May 2004 and now you can visit for chocolate workshops and parties, ice cream, ice cream cakes and chocolates. The farm shop only sells what is made on the farm - but we think any visitor will be ok with that! 
28 miles: The Heron Farm Shop and Kitchen, South Lanarkshire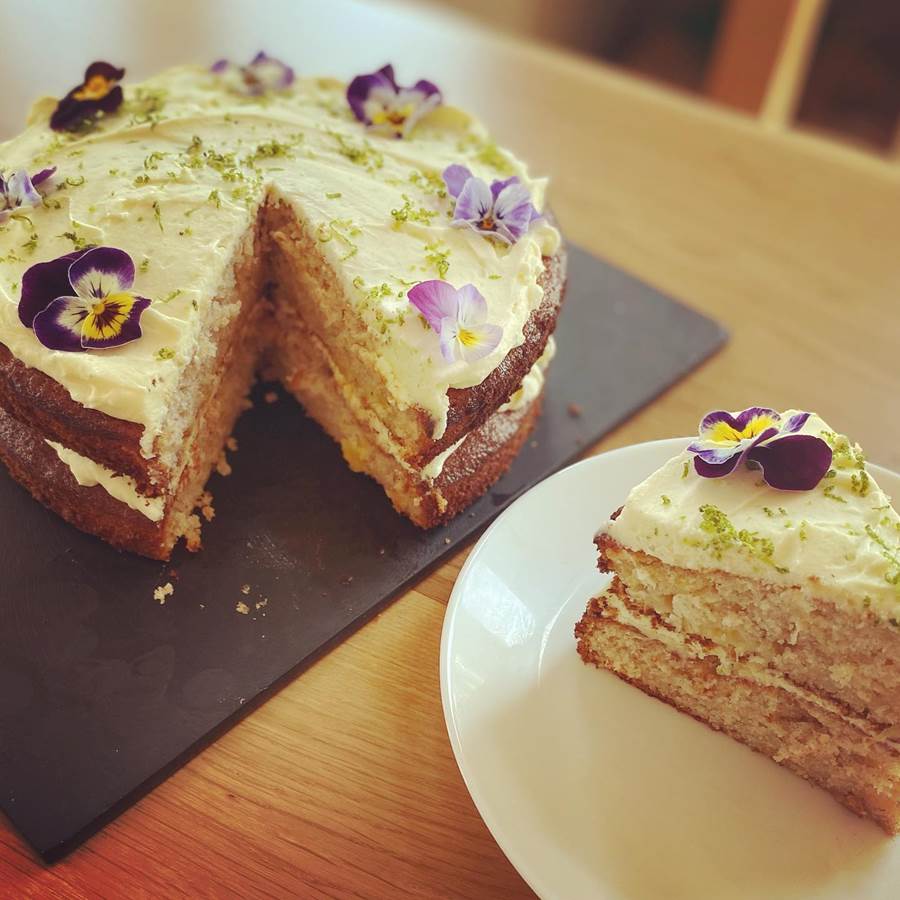 Husband and wife team, Emma and Angus, made the decision to diversify and open a farm shop a couple of years ago and The Heron Farm Shop and Kitchen was born.
Based on the Smith family's 122 acre sheep farm on the outskirts of Strathaven, the Heron Farm Shop boasts a selection of fantastic home grown and local produce from Lanarkshire, Ayrshire and further afield, housed in a beautifully relaxing oak-framed building. 
You really can do a full basket shop here with a range of fresh, chilled and frozen produce including home-reared and local meats, charcuterie, cheese and dairy, jams, chutneys, sauces, confectionery, cakes, bread goods, gifts and lots more!
The café Kitchen serves breakfast, lunch, light snacks, afternoon tea, tea & coffees and cakes. There is a core seasonal menu and home-cooked specials.
44 miles: Barnhill Farm, Renfrew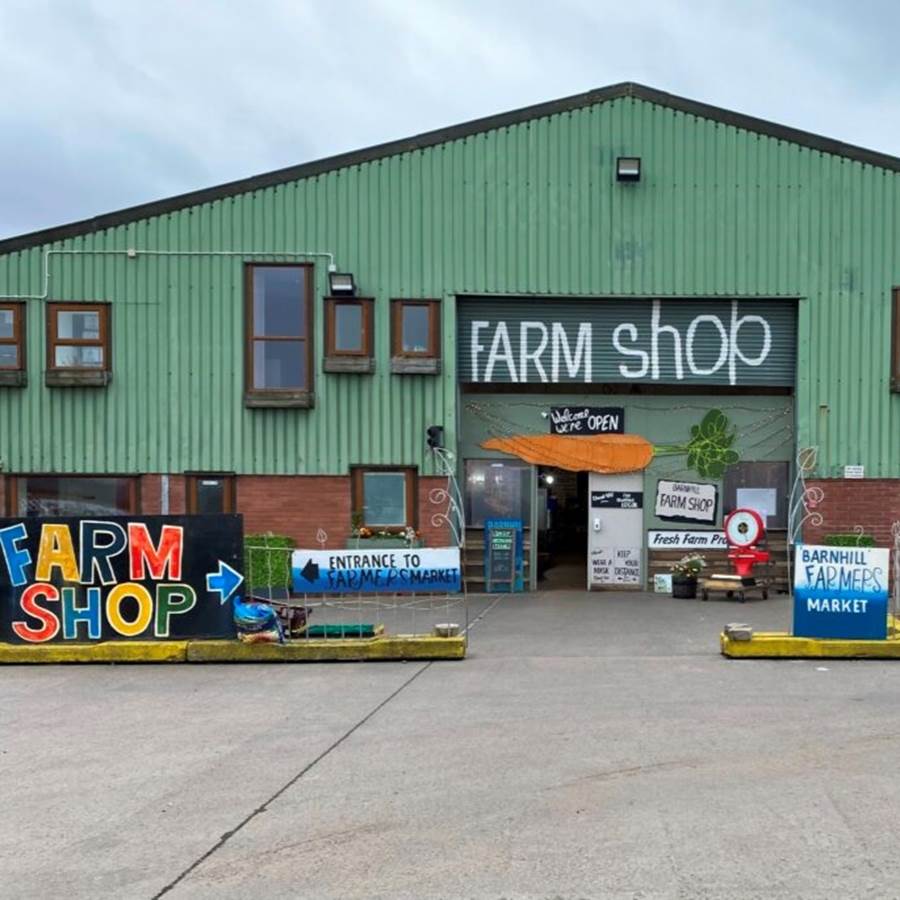 Barnhill Farm offers an abundance of fresh and tasty, locally grown and sourced sustainable food. They host monthly markets packed with amazing products and artisan makers, as well as various community events throughout the year.
They sell their own produce in the authentic farm shop which is packed with seasonal farm-fresh produce bought from local farmers, artisan chocolate treats, mouth-watering freshly baked bread and cakes, together with a milk station where you can refill your reusable milk bottle with chilled, fresh milk!
The passion at Barnhill lies in building upon a rich heritage, strong community links and giving back to members of the public while supporting local business.
The Barnhill Farm shop is open 7 days a week and well worth a visit.
60 miles: Errington Cheese Ltd, Lanarkshire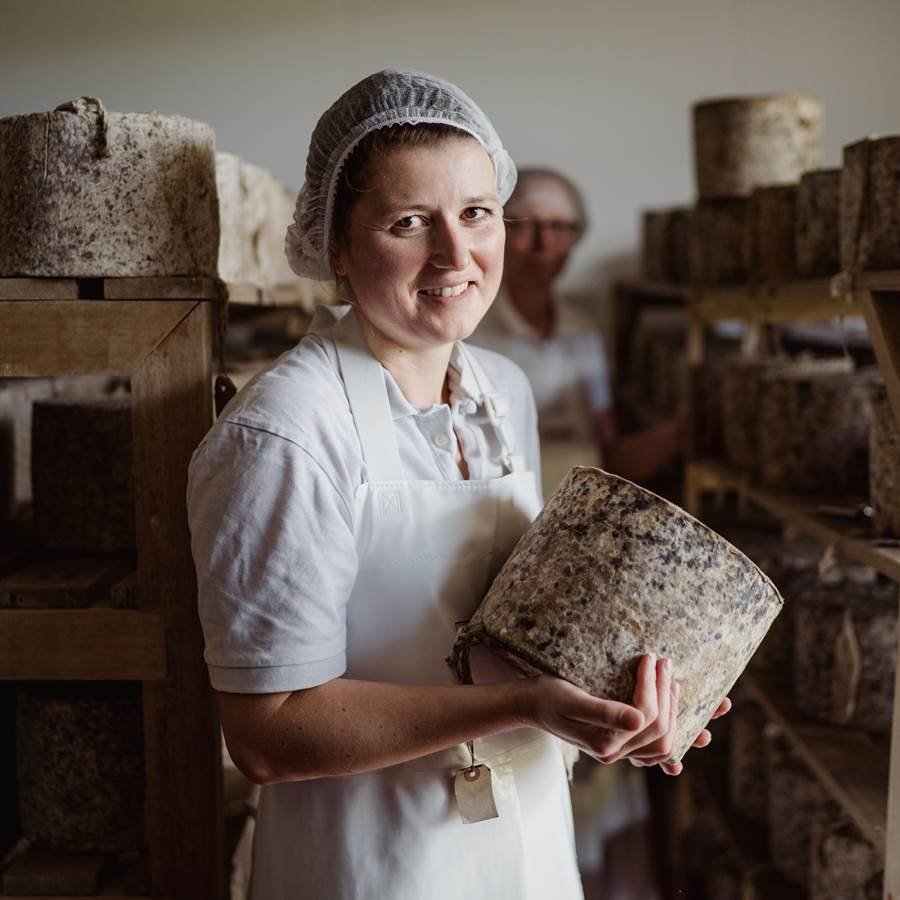 At Errington Cheese, the Cairns family has been making cheese since the early 1980's from their own flock of Lacaune ewes.  In 2019, the farm invested in dairy goats and now make a selection of award winning Sheep and Goats milk cheese including Corra Linn 'Best Scottish Cheese' at the World cheese awards last year and the original Lanark Blue.
Errington sends out weekly deliveries of their cheese which can be ordered through their website and they also have a pop up shop on site.