Go Rural From Dundee: Eat & Drink
When we think about going out to eat or to shop in Dundee, the natural instinct is to head into the city centre or to the closest retail park but sometimes the crowds, the merchandise piled high and sold cheap and the impersonal service don't always make for a pleasant day out. 
If it's time for a change or you just have time to spare, you can leave the city in any direction and find a fabulous choice of farm based businesses where you can get your shopping fix, or grab a bite to eat, or both! 
Here are some of our favourites to whet your appetite ...
11 miles: Balgove Larder, Fife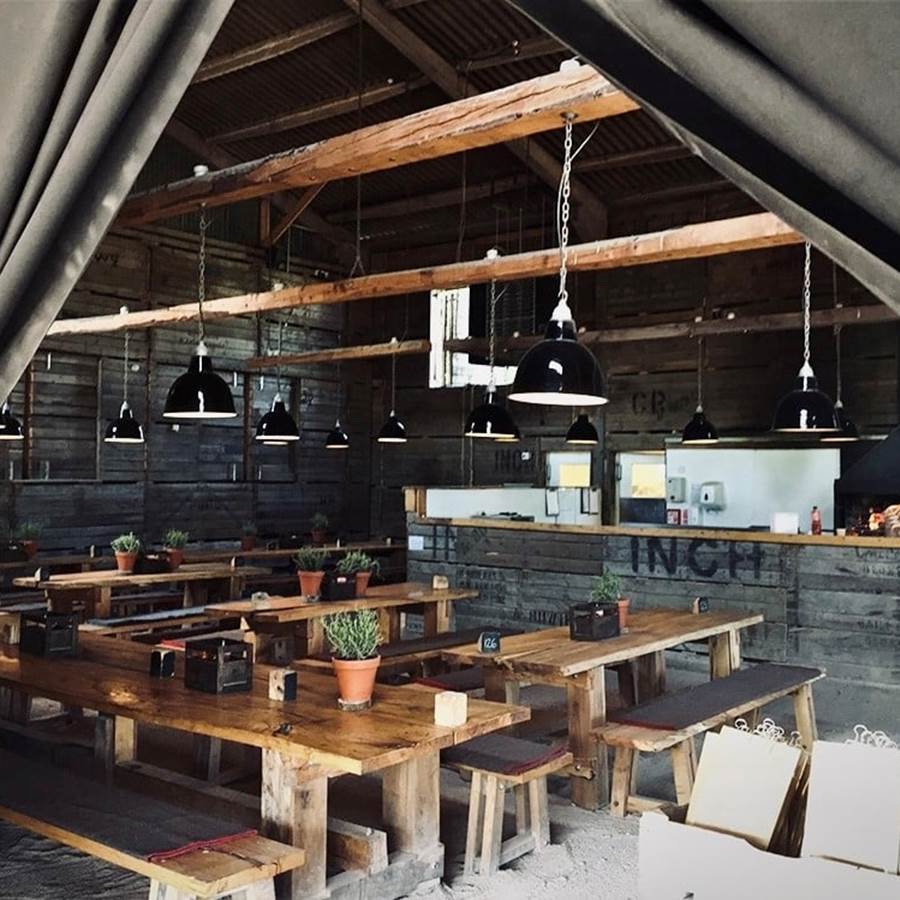 Balgove Larder was conceived from a vision for real, honest, food from the land (and sea) around Strathtyrum Farm, Fife. The emphasis is truly on excellent quality and local, and what can't be found in the Kingdom is sourced from Dundee and the rest of Scotland.
Housed in a beautifully converted farm building, Balgove Larder boasts an onsite butchery, florist, Steak Barn, gorgeous gift shop, takeaway pizzeria and of course the café, where you can enjoy breakfast, lunch or drinks.
12 miles: Milton Haugh, Angus
Not far from Crombie Country Park, you'll find Milton Haugh Farm Shop and the Corn Kist Coffee House. 
An absolute gem for eating and shopping, the coffee shop has a substantial menu to keep the whole family happy including home baking, soup, baked tatties, quiches, and toasties and a wide range of hot and cold drinks – and wine!
Shoppers can peruse a selection of local fruit, veg, meats, eggs and dairy to rustle up a dish or two back home, as well as a selection of alcoholic drinks and gifts. 
17 miles: Peel Farm, Angus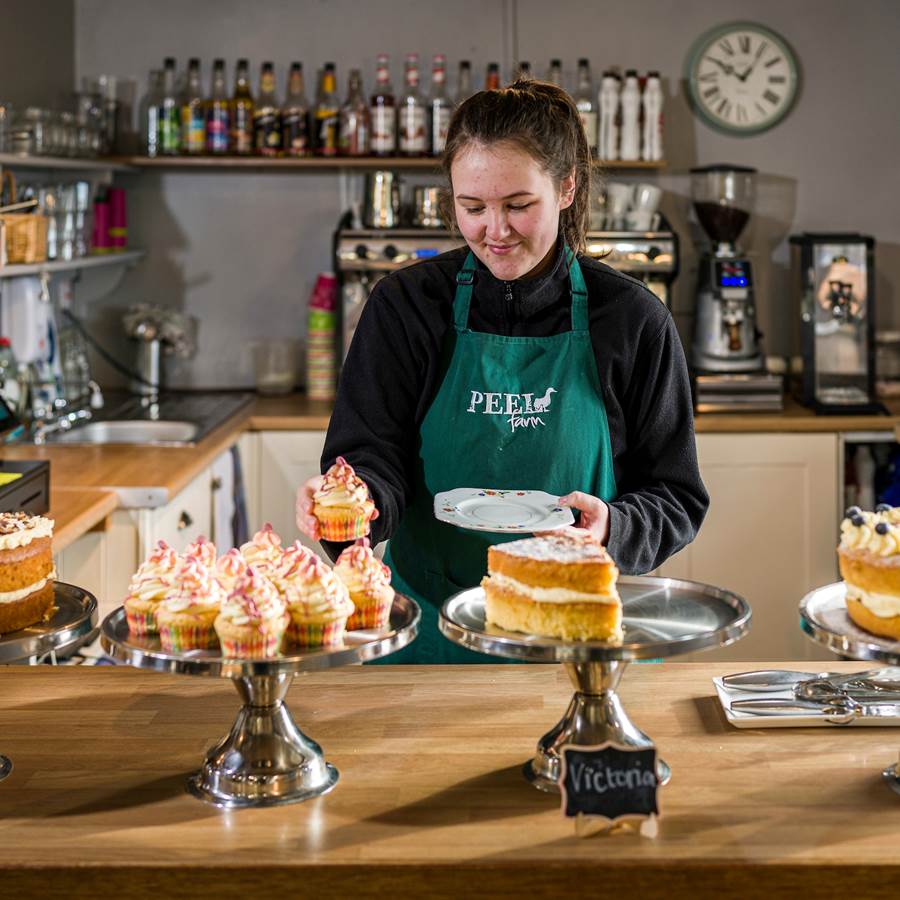 Situated in the enchanting Angus Glens, this pioneering farm coffee shop opened more than 30 years ago and continues to serve popular café dishes with as few food miles as possible. Alongside a menu that includes everything from breakfasts, seasonal soups and home baking, there's an afternoon tea option. The farm shop features crafts alongside beef and lamb from the farm, and cottages and glamping pods are available to stay. Visitors of all ages will enjoy the nature trail along the River Isla.
21 miles: Stewart Tower Dairy, Perthshire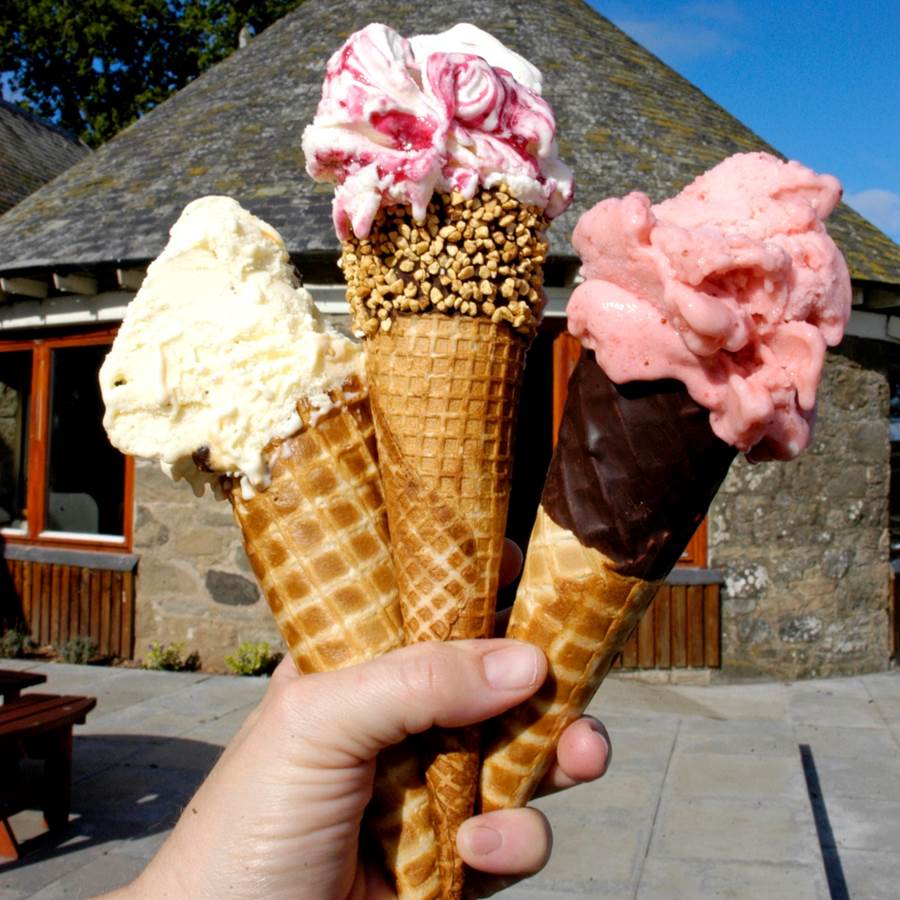 The tag line, 'from cow to cone', tells you all you need to know about Stewart Tower Dairy!
Close to Bankfoot, near Perth, the dairy produces ice cream to an authentic Italian gelato recipe from a herd of Holstein Friesian cows.  On site, The Roundhouse, is a coffee shop and ice cream parlour serving light lunches, traybakes, drinks and sundaes and of course, ice cream! The menu offers a range of tasty choices covering breakfast and lunch.
Adjoining the coffee shop is a well stocked farm shop selling fresh local butcher meat, a selection of fruit and vegetables, a variety of cheeses, ingredients and a selection of larger take home ice cream tubs to enjoy Stewart Tower from the comfort of your own home. The shop also stocks a selection of cards and gifts.
22 miles: Ardross Farm Shop, Fife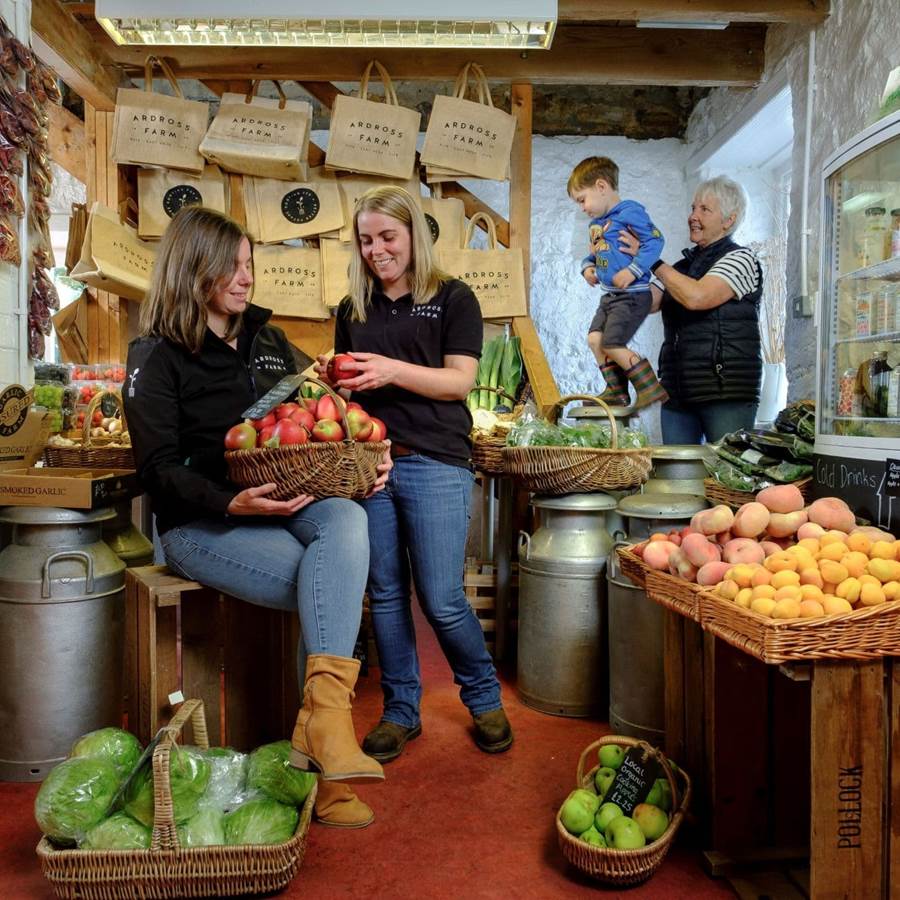 Ardross is a family run farm and farm shop is based in the beautiful East Neuk of Fife. Set up in 2015 to sell home grown beef, lamb, mutton and vegetables, the shop has grown to provide a haven for food lovers with everything for a fantastic local meal. The shop stocks a wonderful selection of home produce, artisan products produced both locally and nationally plus beautiful free range eggs, award winning pork, venison and game from local estates, proper free range chickens, handmade ready meals, specially selected wines and beers, delicious chocolates, incredible jams and marmalades, divine puddings and farmhouse ice cream, to name a few!
Visit Ardross Farm Shop
24 miles: Gloagburn Coffee Shop, Perthshire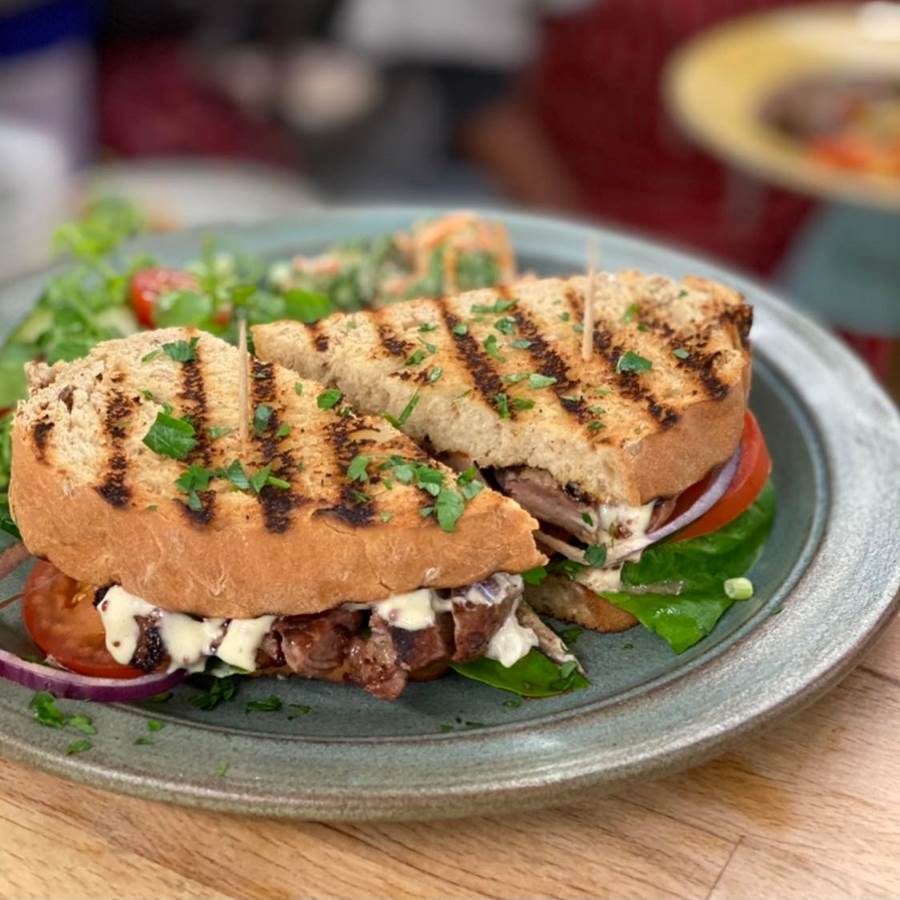 Open every day, with room for 130 covers, indoors and out, Gloagburn Coffee Shop is proud to make all dishes and desserts by hand onsite using the best local and seasonal ingredients. Not only that, all items on the Gloagburn's extensive coffee shop menu can be altered to suit for allergies, children's portions or dietary requirements.
The farm shop stocks everything you'd expect and more including chocolate, crisps and curries plus gifts and homeware and a plant and garden section.
Visit the coffee shop at Gloagburn Farm Shop
26 miles: Hugh Grierson Organic, Perthshire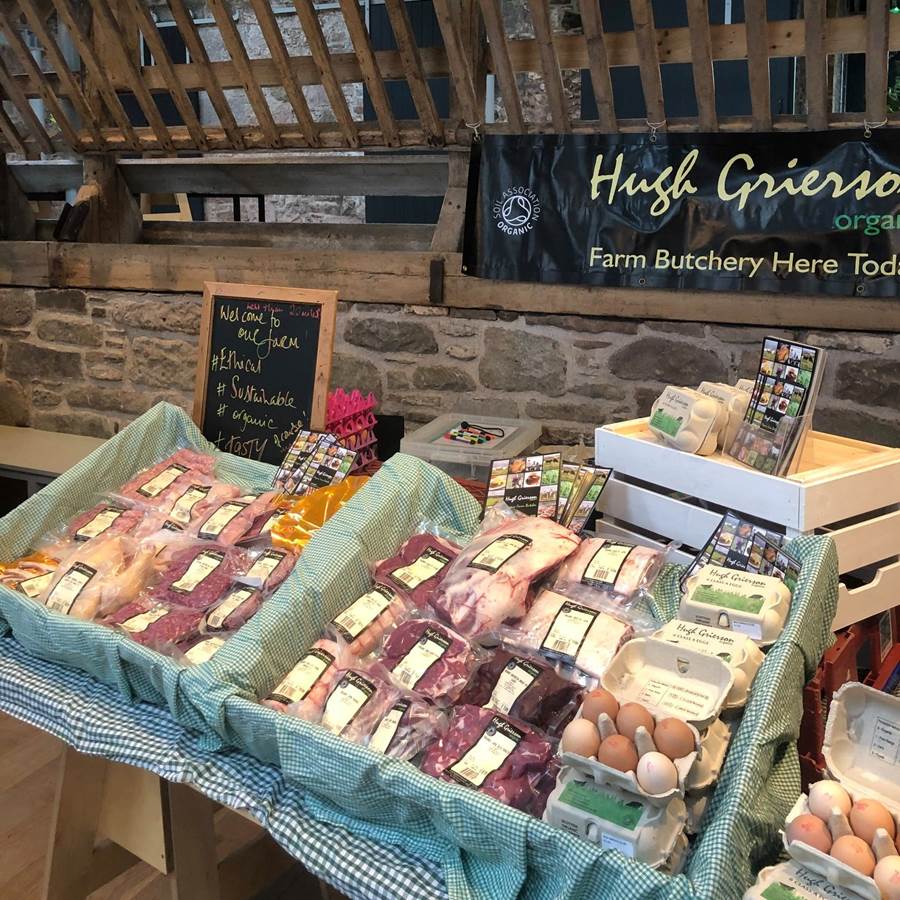 Grierson Organics is a small but busy organic farm butchery business that breeds, rears and processes Aberdeen Angus beef, home bred lamb, rare breed pork, slow growing chicken and free-range eggs. All produce from Grierson is certified organic with the Soil Association and all comes direct from the farm.
You can buy Grierson meat from the on-farm butchery on Tuesdays, Wednesdays and Fridays between 8am–4pm. Beside the butchery is a converted trailer that's always open for honesty-box sales of free range eggs and freezer meat.
If you're not able to venture out, you can order from Grierson online.
30 miles: Balmekewan Tea Room, Aberdeenshire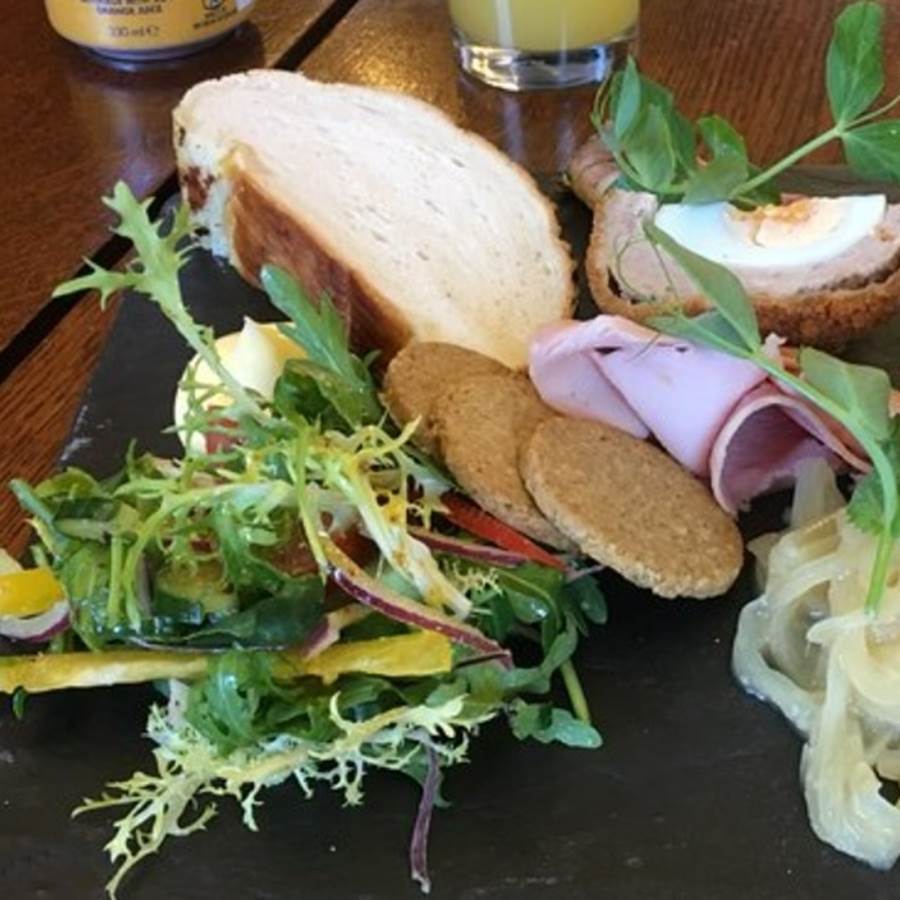 A jewel in the crown of the Mearns, Balmekewan Tea Room offers superb food and service. From hot fresh coffee, to soup and sandwiches, afternoon tea or a full Sunday lunch, portions are freshly prepared and generous and a warm welcome is guaranteed for all.  Plus, with plenty of parking, you can bring all the family and, it's a great meeting point between Dundee and Aberdeen!
The farm shop stocks gifts, homeware and books alongside local produce, pies and cheeses.
32 miles: The Buffalo Farm, Fife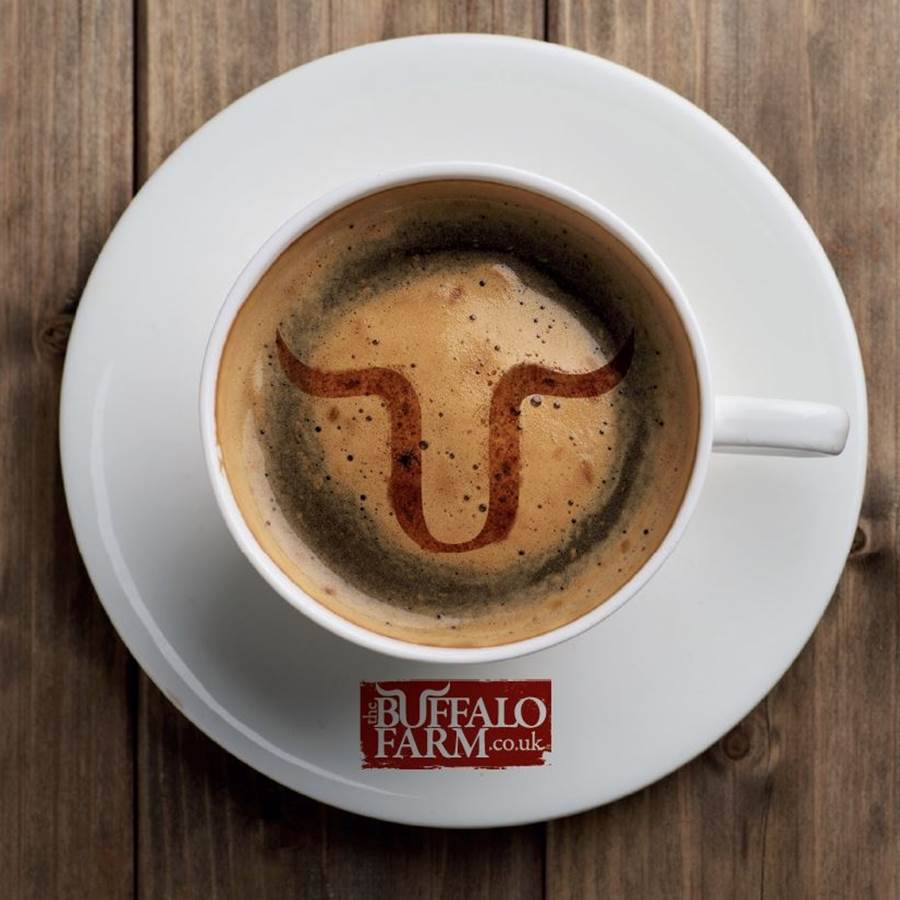 It might come as news to some that there is a buffalo farm in Kirkcaldy! The farm, which is the proud producer of the only Scottish buffalo mozzarella on the market, has also recently reopened The Bothy at Boglily, a wee treat of a café. The Bothy offers a breakfast and lunch menu using produce from the farm alongside some of the most superb home baking and cakes.  
Of course, the farm shop stocks a full butchery range of home reared buffalo meats, native scotch beef and locally sourced lamb & venison, pre-packed for your convenience but a team of butchers is on hand to handle special requests.
33 miles: Loch Leven's Larder, Perthshire
This well-stocked and award-winning farm shop overlooks Loch Leven, with its popular walks and cycle routes and is an unexpected shopper's haven in a scenic rural setting with a food hall, deli and gift shop. 
The Larder Café and Greenhouse Café offer a great range of dishes, particularly those that make use of the vegetables grown in the surrounding fields. There's a spacious indoor area, outdoor seating and even a small adventure playground. Further round Loch Leven, you'll find "The Pier", another Loch Leven's Larder outlet for delicious takeaway food.
40 miles: Castleton Farm Shop, Aberdeenshire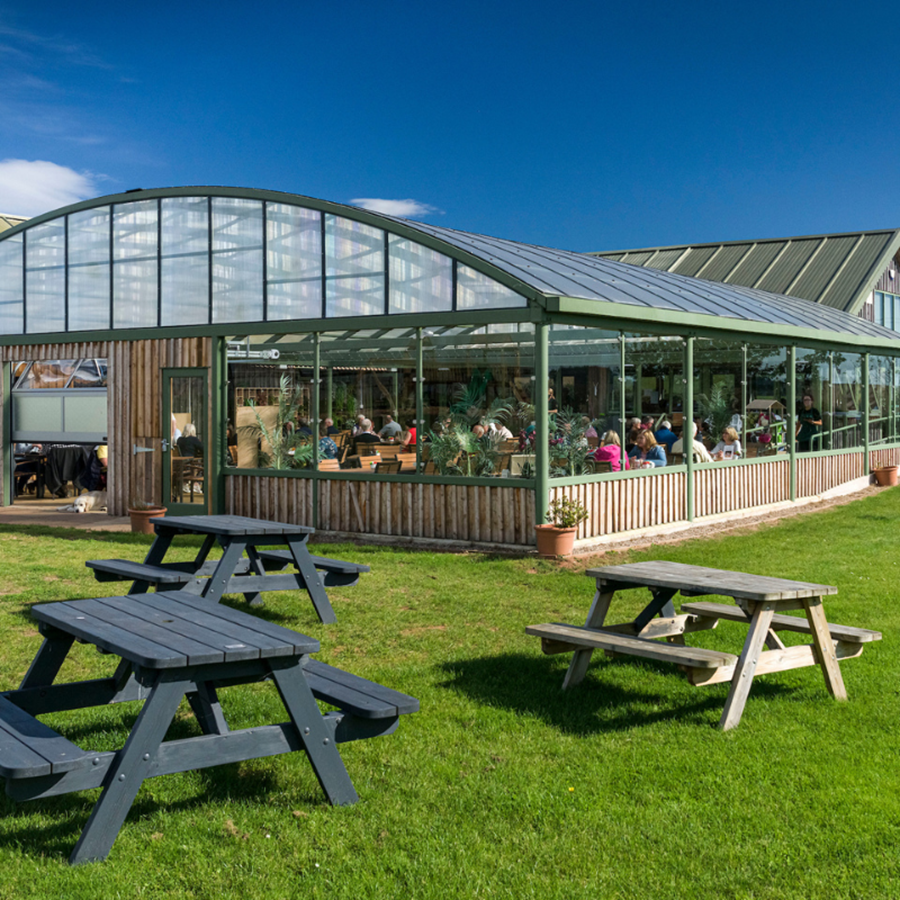 Ross and Anna Mitchell's farm is between Dundee and Aberdeen: and this is berry country. Fields of strawberries, raspberries and blueberries abound but there is also an orchard of cherry trees - one of the most northerly in the country.
The farm shop and café showcases a range of local delicacies alongside the farm fruits, and the menu features hearty family meals with berries a stand out in the baking and puddings. There's plenty seating indoors and outdoors and a play park to keep younger visitors entertained.
41 miles: Comrie Croft, Perthshire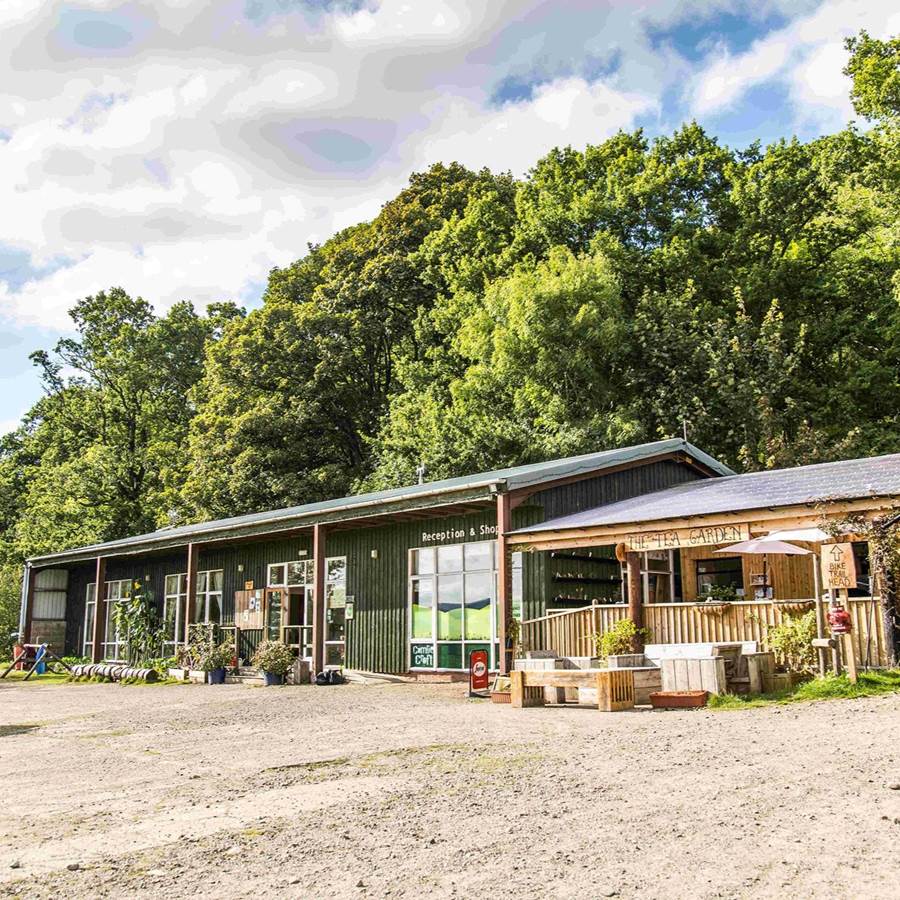 This sustainable café and shop is a favourite amongst cyclists with its own mountain bike tracks and bike repair and shop.  The farm shop stocks an amazing array of tasty local and organic produce as well as handcrafted tools and gifts, traditional kid's toys and camping equipment.
The Tea Garden is open seasonally and features cakes, salads, soups, pies and plenty of free-from options, with vegetables and salads grown on the croft.
50 miles: Errichel House and Cottages & Thyme Restaurant, Perthshire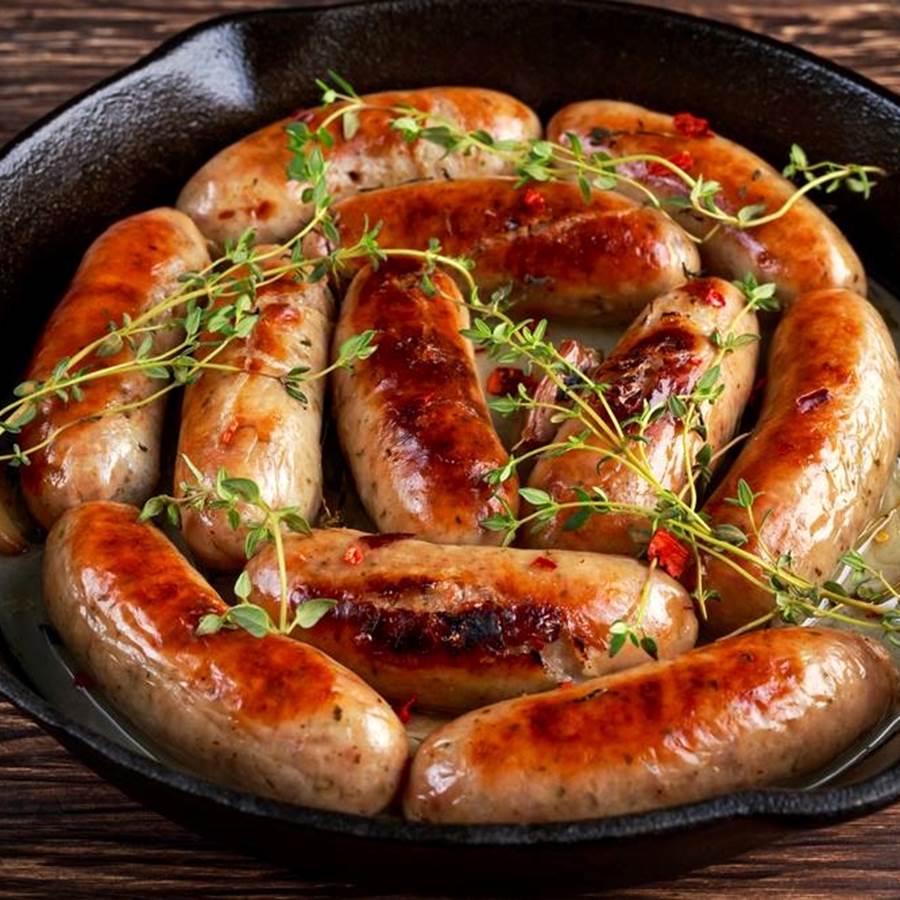 With enchanting views towards Aberfeldy, Errichel is home to a series of cottages and a stunning restaurant with rooms. The menu showcases the meat and eggs produced on the farm and uses chef-owner, Paul Newman's culinary experience from across the world to infuse international flavours in dishes likes venison tagine or African street food-inspired Perthshire Lamb, Tomato and Onion Curry.
The farm shop boasts a well-stocked cheese counter, award-winning homemade jams and preserves, delicious Deli meats including Errichel-reared beef, and a delicious selection of hand-made 'ready to heat' frozen meals.