When all that fresh highland air has you hankering for some fresh highland produce, there is an abundance of tasty rural treats to be found on the doorstep of Inverness and beyond!  
2 miles: Druid Temple Farm, Inverness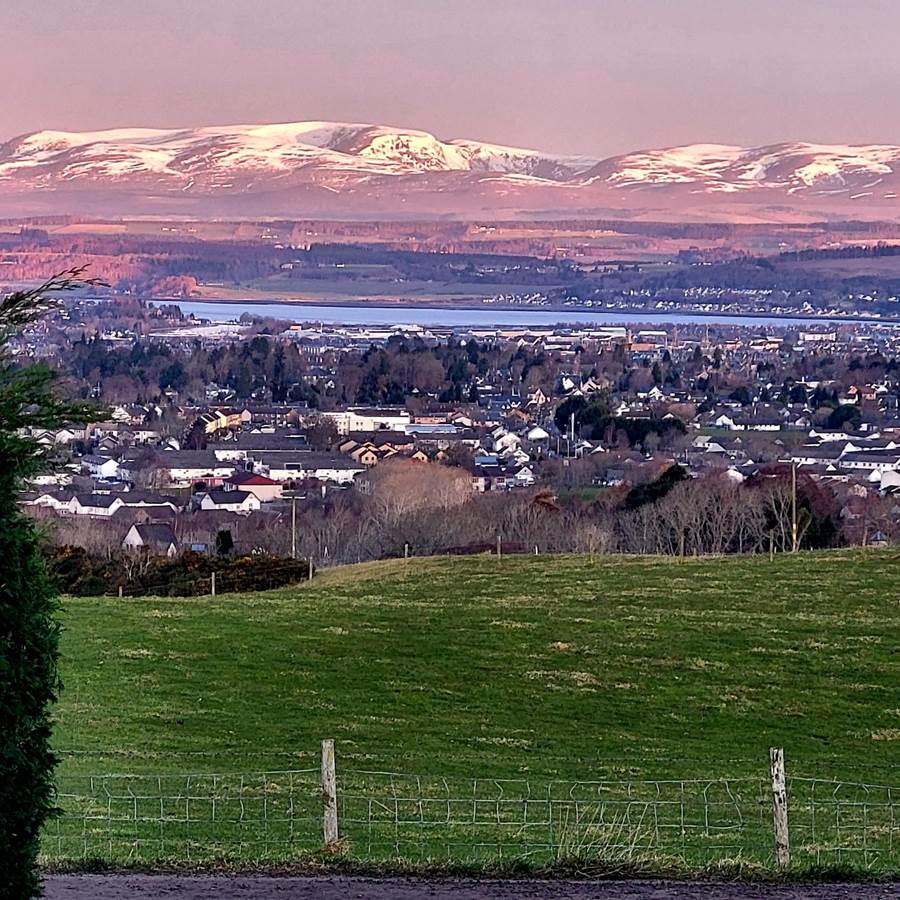 Druid Temple Farm has a herd of 170 suckler beef cows, 100 ewes and 150 acres of malting barley. The pedigree cow herd (of currently 50), Dellfield Simmental was established in 1980.
Farmers Brian and Stewart Grant aim to produce high quality, sustainable beef and lamb direct to the customer and this is available via the farms shop which also stocks local fresh eggs, vegetables, honey, artisan breads, cheese, home baking and more. 
2 miles: Farm Ness, Inverness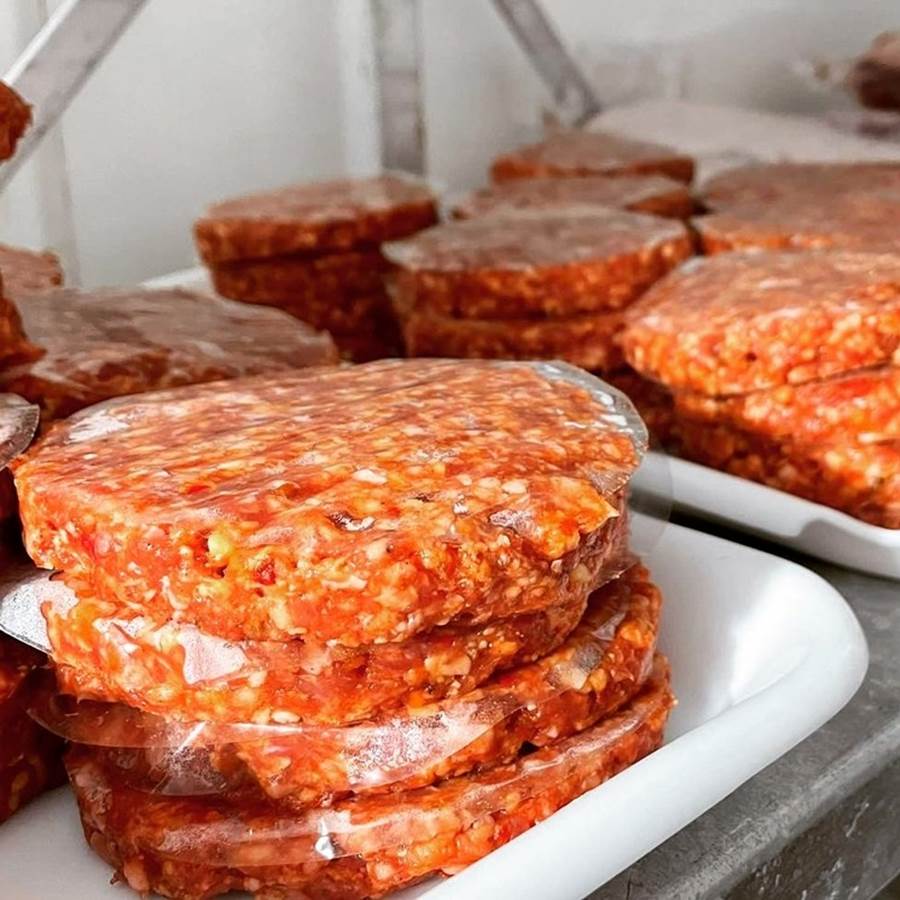 Fans of BBC Alba's, This Farming Life, will love the short trip out of town to visit the family's roadside farm shop selling Farm Ness beef and lamb, turkeys, local pork, local vegetables, local store cupboard ingredients and seasonal products too. 
Visitors can pop in for takeaway teas, coffees and food and say 'hi' to the resident goats. 
8 miles: The Spud Hut, Muir of Ord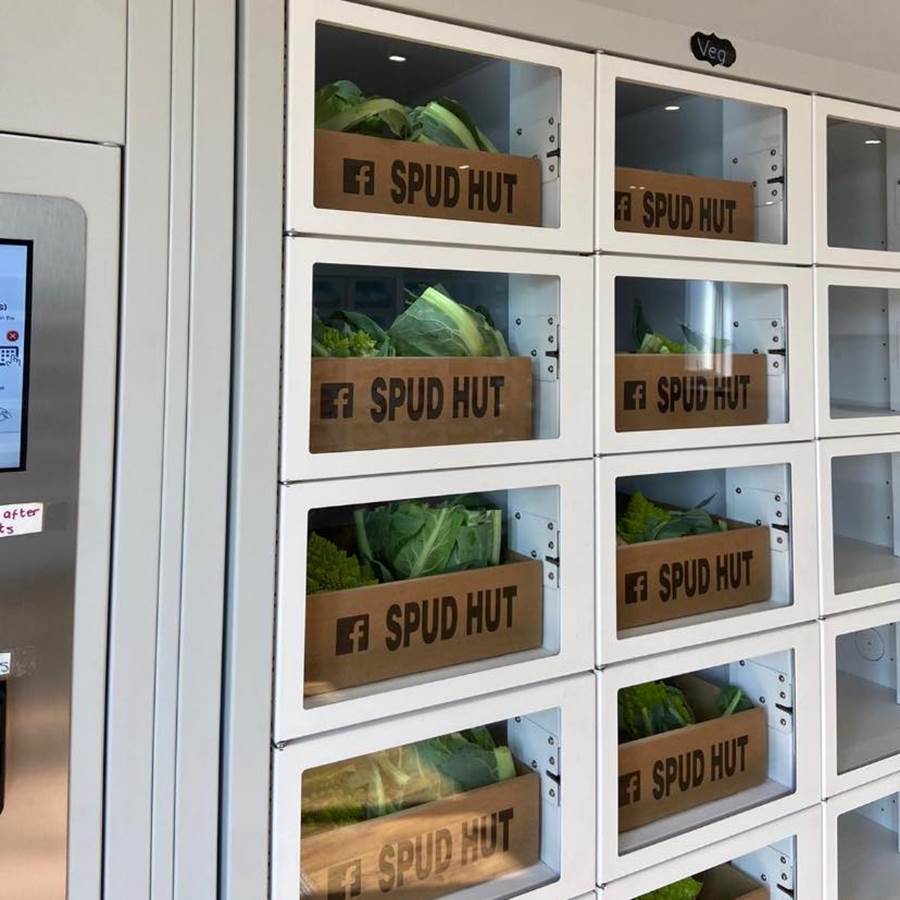 The Spud Hut at Garguston Farm sells potatoes, vegetables and eggs fresh from Garguston and other local farms. The onsite vending machine means that local fresh farm produce is available seven days a week and at weekends, look out for the pop-up shops selling local crafts and produce too!
9 miles: The Black Isle Dairy, Muir of Ord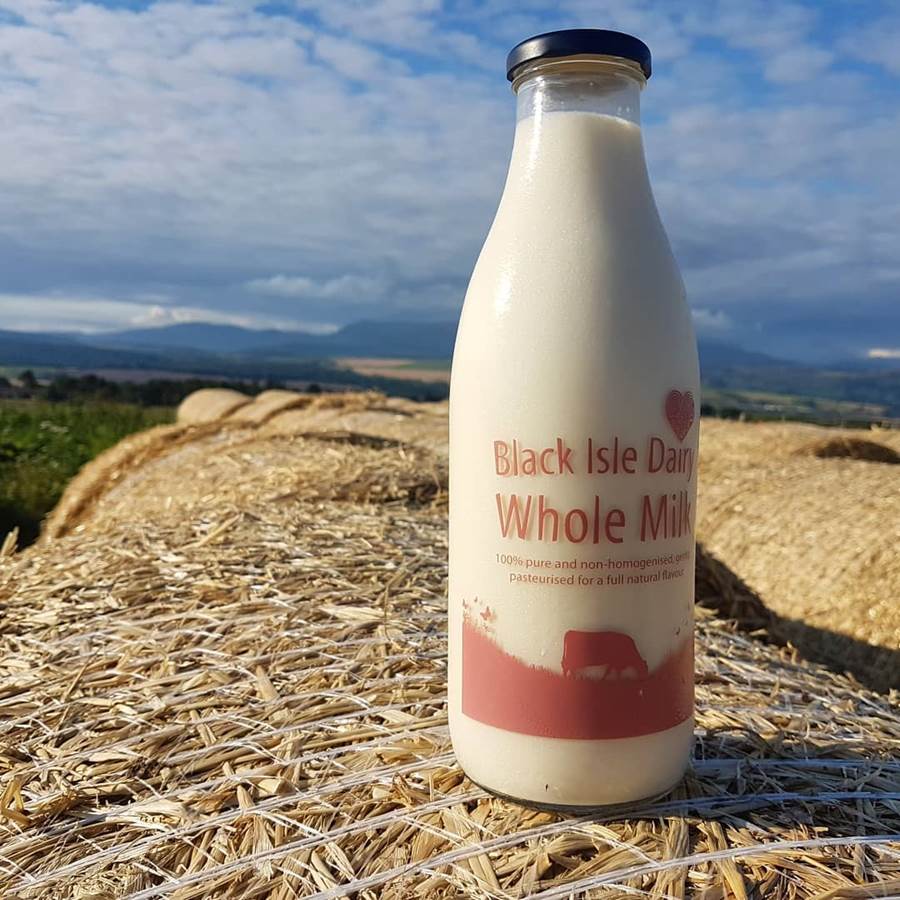 Black Isle Dairy is a small family run business, founded by fourth generation dairy farmer Nicholas Mackenzie with the support of his father and fellow farmer, Dereck Mackenzie.
Using creamy pasteurised milk from the farm's Black Isle dairy herd of Holstein, Ayrshire and Jersey cows, skilled 'milkologists' make small batches of gelato-style ice cream, including frozen yoghurts, fruit sorbets and ice cream cakes, using fresh, local ingredients whenever possible, and always of the highest quality.
Based on Rootfield farm the dairy has a specialised production kitchen and honesty shed where all  products are available to buy. 100% pure and non homogenised whole and semi skimmed milk is also produced at the Dairy.
9 miles: Connage Highland Dairy, Ardersier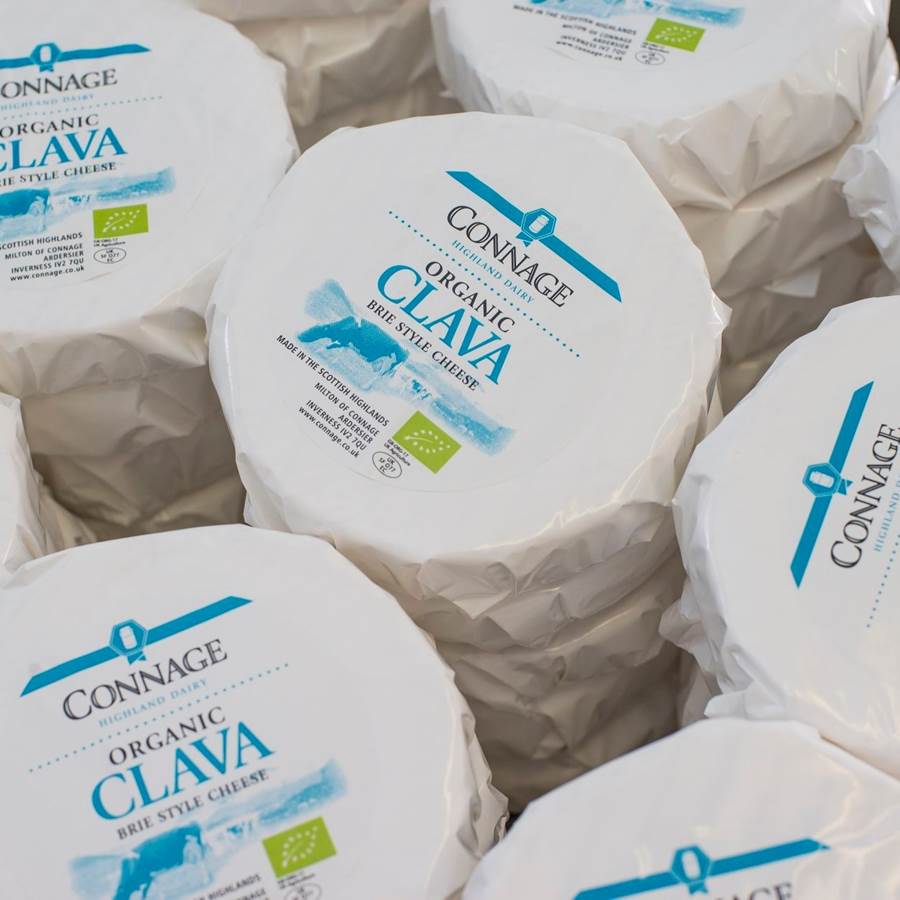 Connage Highland Dairy is a traditional family-owned, fully organic business, situated at Ardersier.  A family business, multi-award winning cheeses are produced using their years of experience. 
The family also manage the organic dairy herd of 150 cows, mostly Holstein Friesian with Jersey crosses and Norwegian Reds who graze the luscious clover pastures around the dairy and along the shores of the Moray Firth.
31 miles: Macbeth's Butchers, Forres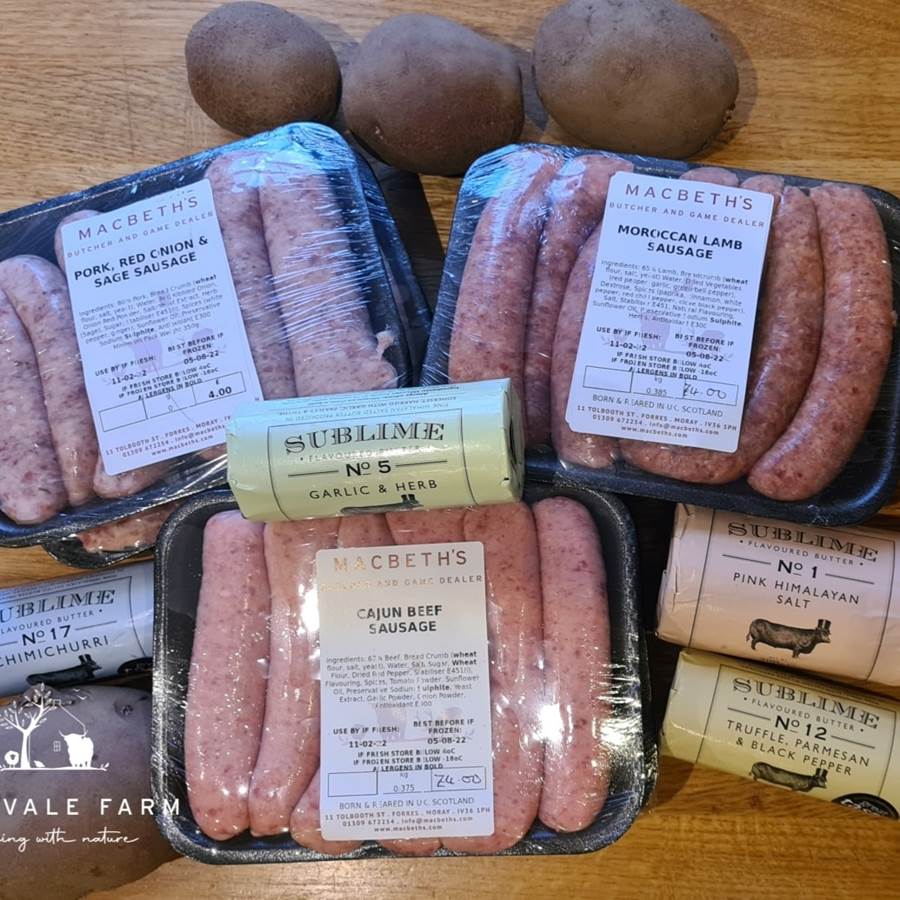 The beef from Edinvale Farm in upland Moray, is sold through the family's business, Macbeth's Butchers. 
The farm rears traditional Scottish native breeds in as an extensive, natural environment as possible fed on grass, home grown hay or silage and no growth promoters. Macbeth's also supply a full range of pork and lamb from local farms with a similar philosophy, and source venison and game locally, which can be provided fresh when in season or frozen when not.
Macbeth's is also well known for homemade products offering a full range of sausages, burgers, and award-winning haggis and black pudding.
32 miles: Cullisse Highland Rapeseed Oil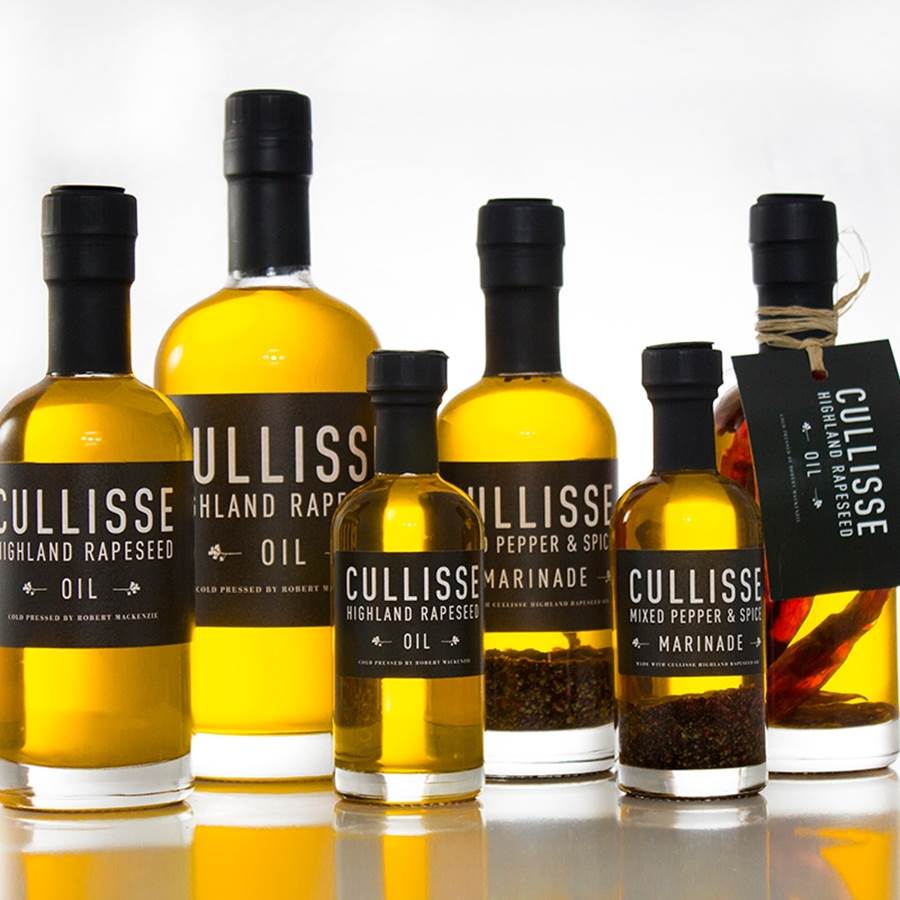 For over 150 years the Mackenzie family have farmed the rich, fertile soils of Easter Ross, surrounded by the beautiful coastlines of the Moray, Cromarty and Dornoch firths, and sheltered by the rugged mountains of the north west Highland range.
Here they produce the UK's most northerly cold pressed rapeseed oil. Cullisse Highland Rapeseed Oil benefits from the unique micro-climate and fertile soils of Easter Ross in the Scottish Highlands where the naturally healthy properties of the rapeseed are nurtured in the seed pods during the extra long days of light that distinguish a Highland Summer.
Cullisse Highland Rapeseed Oil is available to buy from a range of farm shops and specialty food retailers throughout the UK. 
Visit Cullisse Highland Rapeseed Oil
35 miles: Upper Bogrow Farm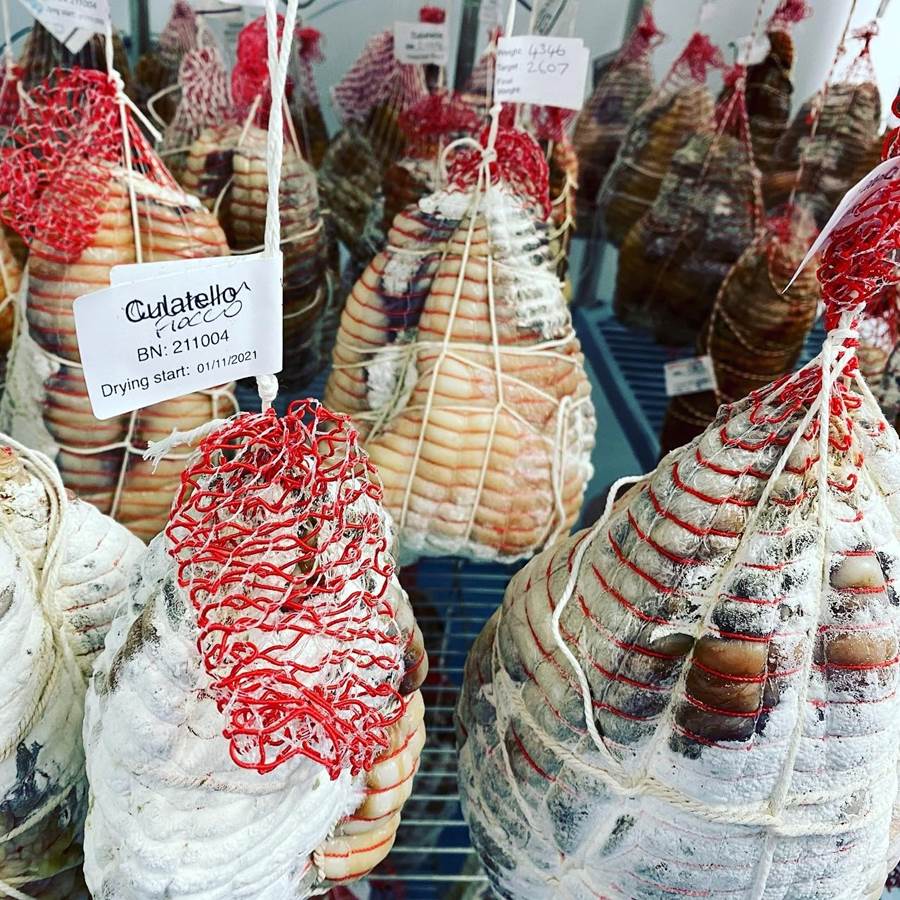 Bogrow Farm is family owned and run by the Mathesons. Extending to around 38ha it is a former croft with a mixture of improved pasture and rough grazing where the family raise cattle, pigs and sheep and have an on-farm butchery. 
Bogrow Farm specialises in charcuterie using pork from their free range outdoor herd of pedigree Gloucestershire Old Spot pigs, beef comes from the family's herd of Luing cattle and the venison comes from the sustainable management of deer within 20 miles of the farm.
You can check out their stockists on their website and also mail order some tasty Scottish charcuterie straight to your door!