22 miles - Cowden Farmstay, Aberdeenshire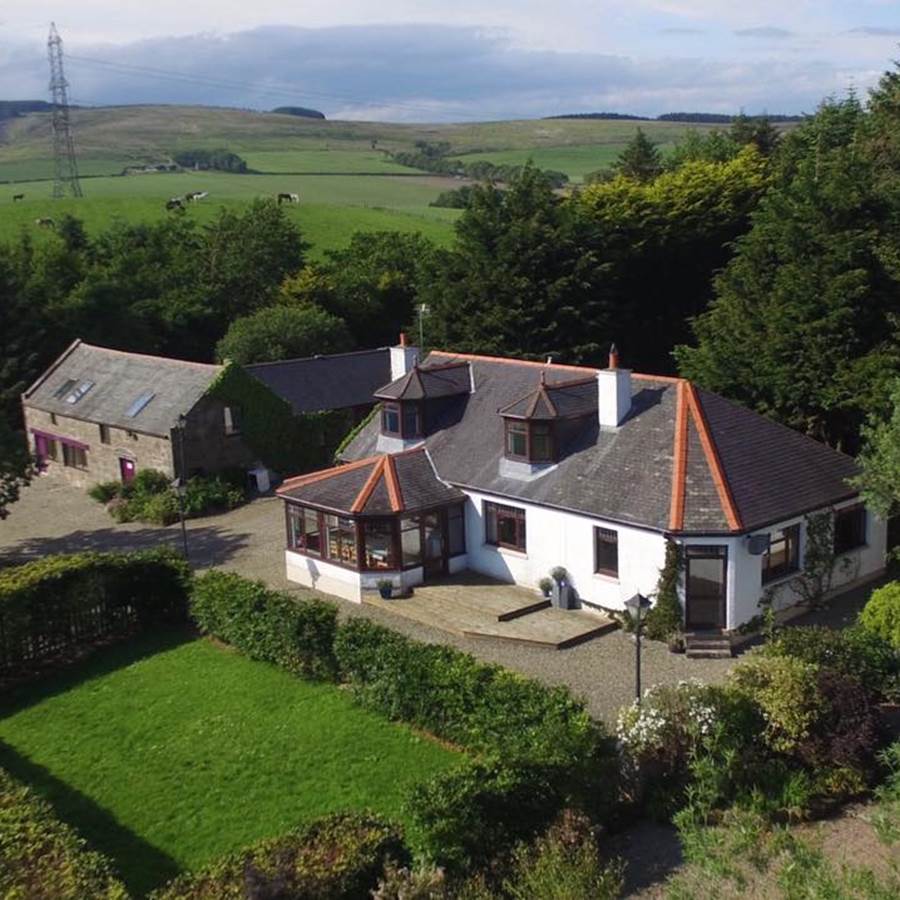 Farmstay hosts Liz and Clive Phillips welcome you to Cowden Farmhouse, located in the heart of their own farmland, near the beautiful seaside town of Stonehaven, to the south of Aberdeen. 
Cowden Farmhouse offers up to 8 guests peace, privacy and tremendous views, with no neighbourhs apart from Icelandic Horses and a flock of sheep flock. 
The 1.8 acres of  beautifully designed mature gardens offer a combination of lawns, woodland areas and decking, surrounded by gorgeous beech hedges - home to a multitude of birds. To enable  guests to enjoy the outside spaces to their maximum, there is a cute summer house, a Weber gas bbq, outdoor dining furniture, garden furniture, hammocks and a fire pit. Cowden is dog friendly so your four legged friend can also enjoy all this space and seclusion. 
23 miles - Perkhill Holiday Cottages, Aberdeenshire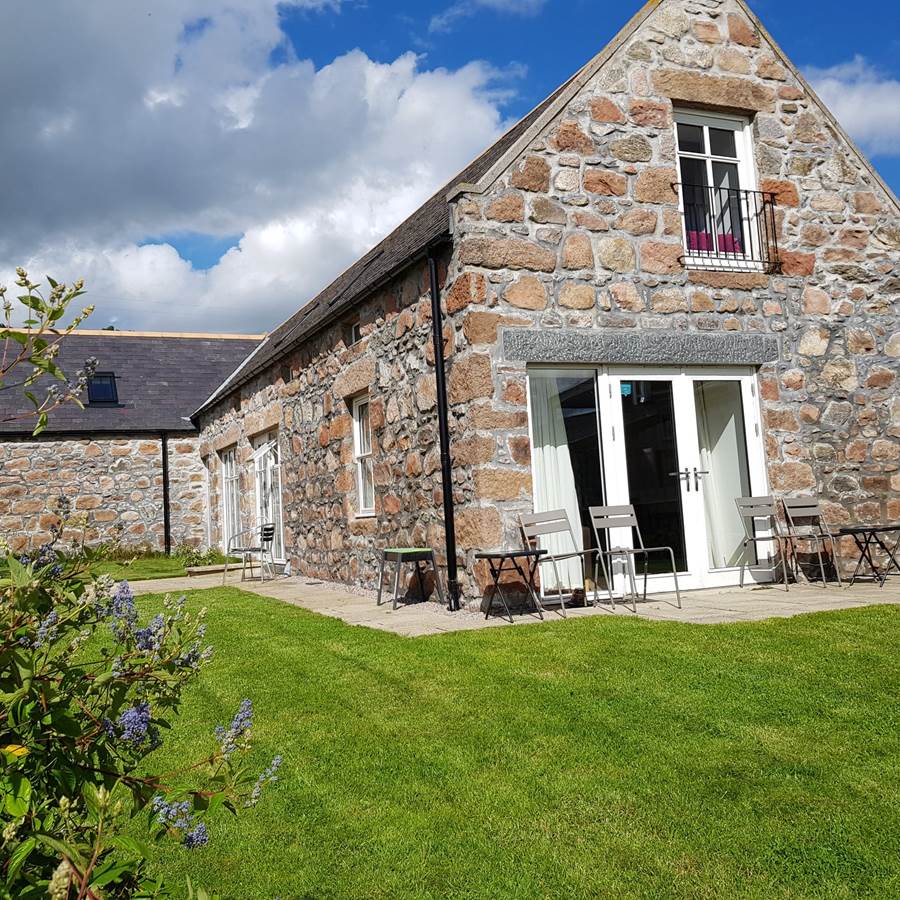 Perkhil Farm holiday cottages are located on a family farm in beautiful rural Aberdeenshire.
The farm is home to the award winning Perkhill Aberdeen Angus Herd, near the historic village of Lumphanan, best known for its links to Macbeth.
The idyllic location in the heart of Royal Deeside offers three cottages which have all gained 4 star accreditation from Visit Scotland.
Perkhill has Green Tourism Gold level award status for its commitment to sustainable eco tourism. 
25 miles - Ballogie Estate, Aberdeenshire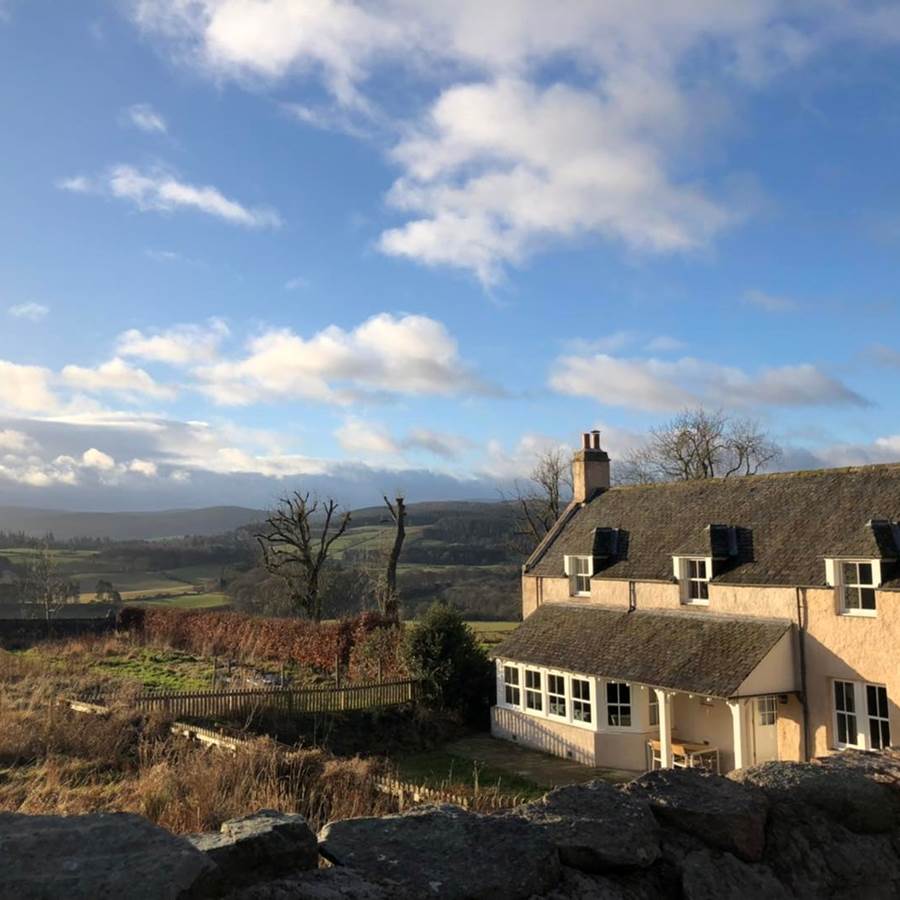 Ballogie Estate, in Royal Deeside, provides the perfect setting for a short break, giving you a few days to relax and unwind. 
The estate has a working farm producing Scotch Beef and Scotch lamb. 
You can Go Rural from Aberdeen and stay in luxury accommodation including the recently renovated Portach Lodge or the main Ballogie House which both offer self-catering for up to 14 guests. 
You can also hold your dream wedding or event in the grounds of Ballogie House.  Guests staying at Ballogie can enjoy a delicious lunch at the Portach Farm Cafe. 
33 miles - Boutique Farm Bothies, Aberdeenshire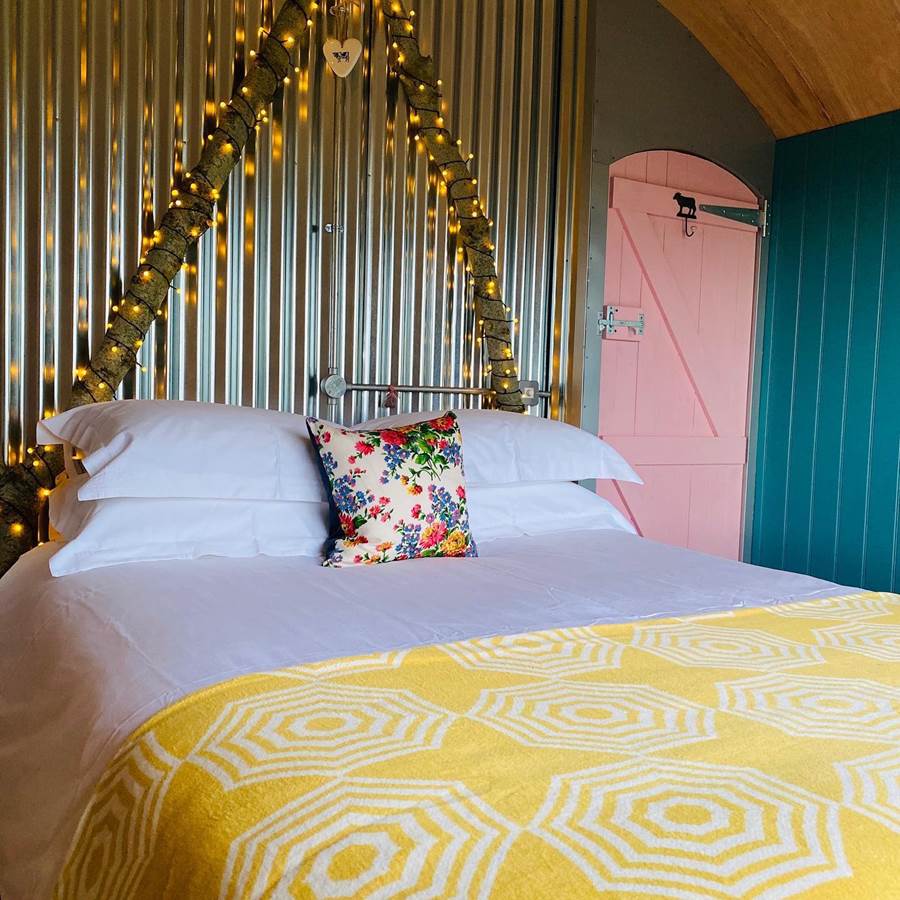 These three boutique boltholes are set on a working farm in glorious Aberdeenshire and are more glamour and luxury than glamping pods or camping.
Guests can choose to stay in the Dairy at Denend, The Sheep Shed or Barley Bothy. 
Jane and James Foad have designed each bothy personally to encourage the outside in where guests take a deep breath and slow down into bothy life. Each bothy has their own playful character and authentic nod to its agricultural history, sited independently of each other in their own spot on the farm.  All are filled with vintage treasures and endless little touches for a truly memorable stay.
39 miles - Down on the Farm, Aberdeenshire
Truely unique and quirky accommodation on an Aberdeenshire farm right on the coast with stunning views of the sea. Down on the farm offers glamping accommodation in a choice of different funky farmstays. 
Choose from staying in a High seas hobbit, harvest hut, coastal carriage or a cosy cottage. Each property offers the chance to escape into nature and is surrounded by stunning scenery, the ideal place to switch off. 
Your farmstay hosts Carole and Matthew are on hand to make your stay even more memorable by providing a farm tour or the chance for afternoon tea on the farm with home baking fresh from the farmhouse. 
47 miles - Hillhead Hideaways, Morayshire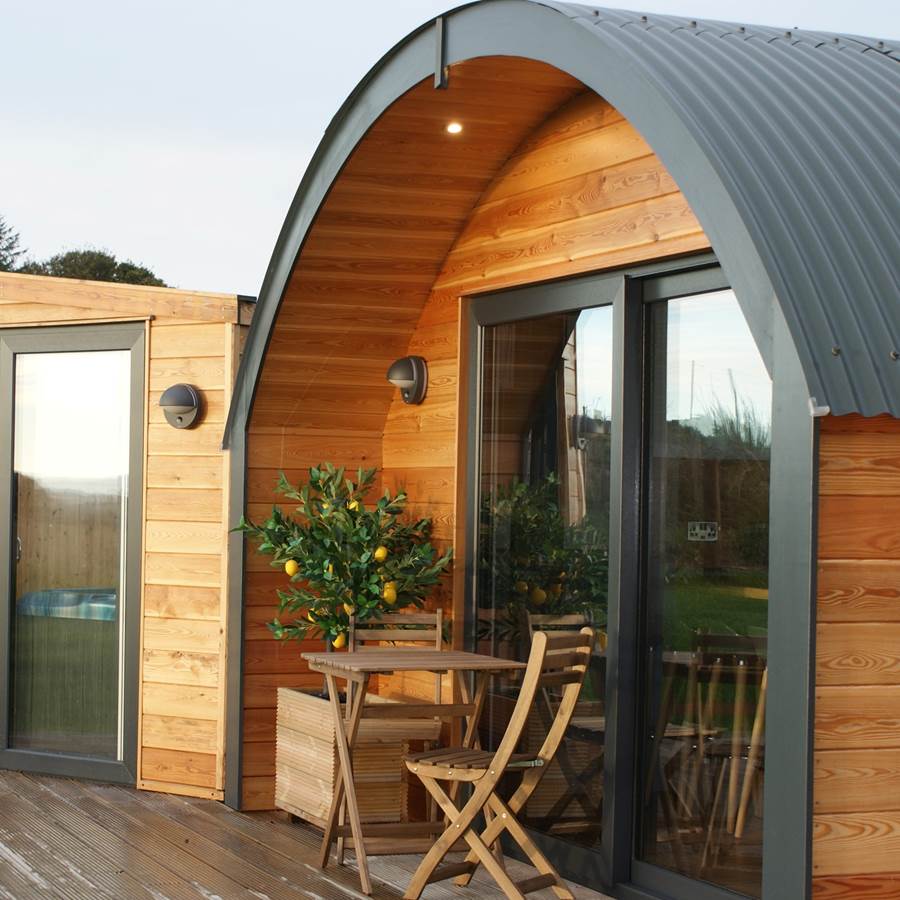 Located on a working farm in Morayshire in the centre of the Speyside Whisky trail, there are four luxury glamping pods available for guests to enjoy a break in the countryside.  Each pod has its own hot tub and BBQ house. 
Hillhead Farm is home to Adam Wright & Victoria Gardiner and more recently baby Alexander. The farm produces goat meat, Scotch beef and Scotch lamb. 
48 miles - Sma Hame Holidays, Angus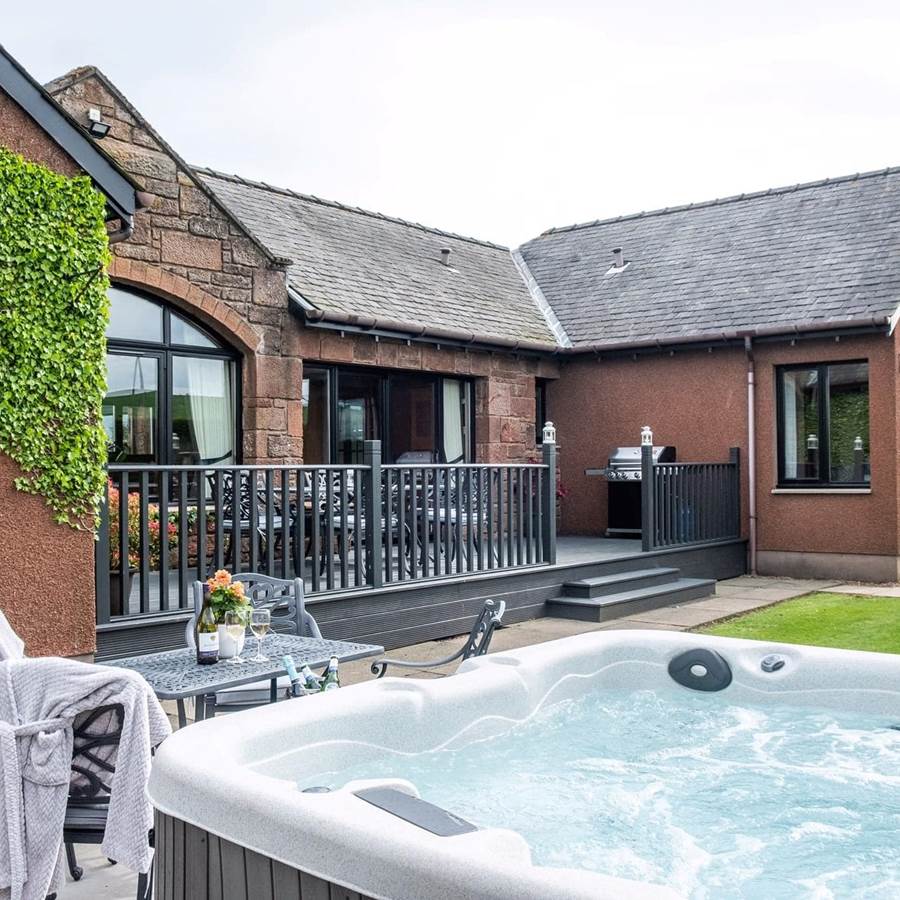 Situated in the heart of the Angus countryside, Sma Hame  cottages are the perfect place to make the most of the great outdoors. Located on the family farm, there are three properties that can comfortably sleep 4, 6, 8 or 10 guests depending on guest numbers, or ideal for a large group who wish to stay near each other but still have their own space. 
All properties have extensive private gardens with stunning rural views; with Muirfield boasting an outdoor Hot tub and Games room. Nearby are some of the most stunning beaches in Scotland.