7 Miles: Clackmae Farm, Earlston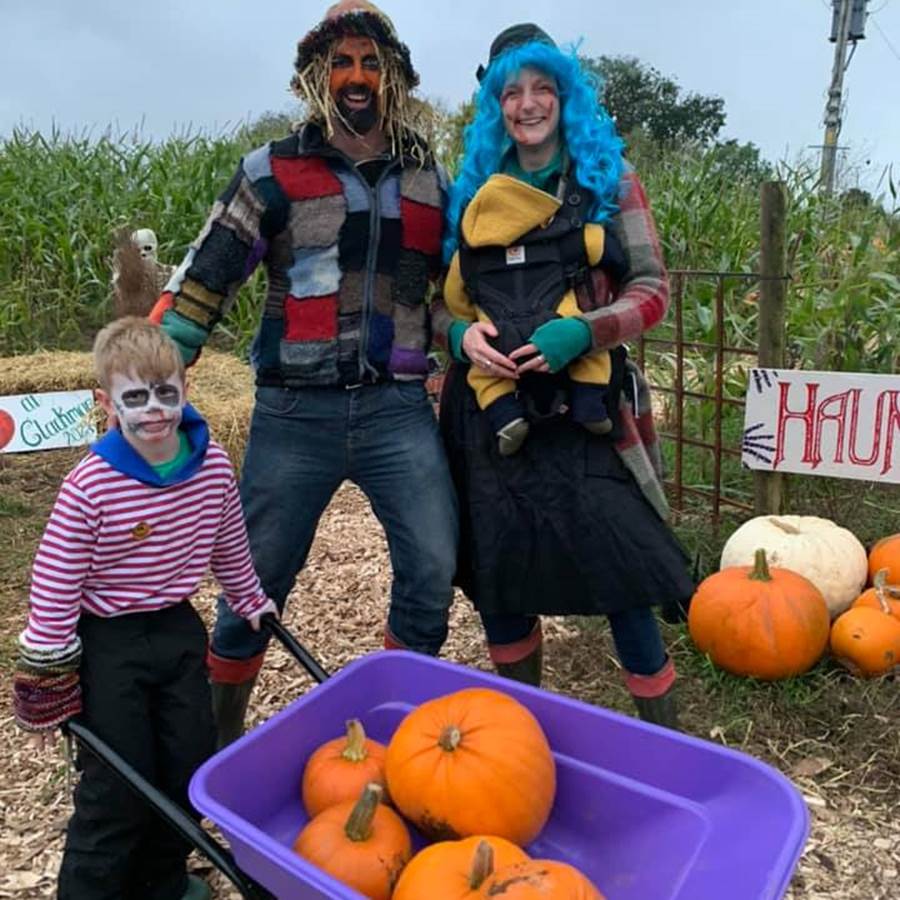 Clackmae Farm is a family-run dairy and sheep farm in the Scottish Borders that opens to the public to offer farm tours and seasonal events. 
The vast majority of their activity takes place around their pick your own pumpkin patch and carving workshops held during the autumn months. 
13 Miles: Sandystones, Jedburgh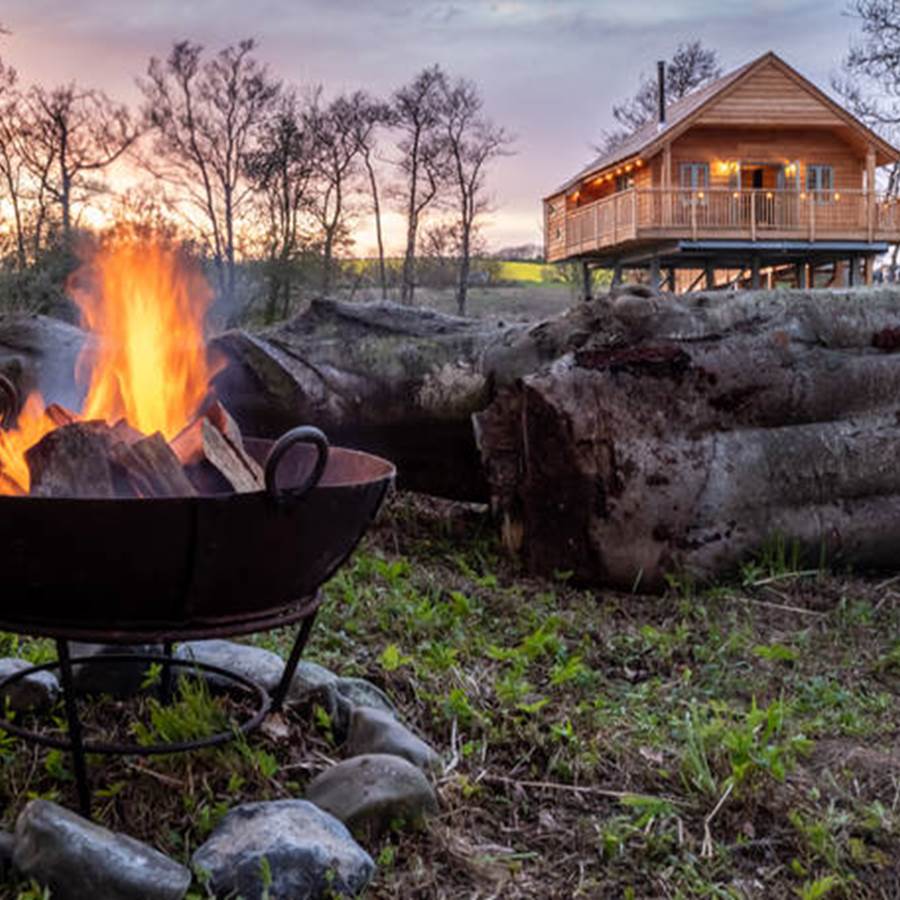 Sandystones is a 600 acre mixed farm in the heart of the Scottish Borders. 
The stilted Treehouse based on the farm overlooks the River Ale with a variety of wildlife to be seen around it including woodpeckers, kingfishers, otters, grey partridge, hares, yellow hammers, pied wagtails, deer, and badgers.
It is completely hidden away and can be accessed from a farm track.  Enjoy your meals on the wraparound veranda and watch the sun rise over the cabin.  
The treehouse is ideal for a couple looking for a romantic getaway,  but equally, there's plenty for a family too. 
15 miles: Airhouses, Lauder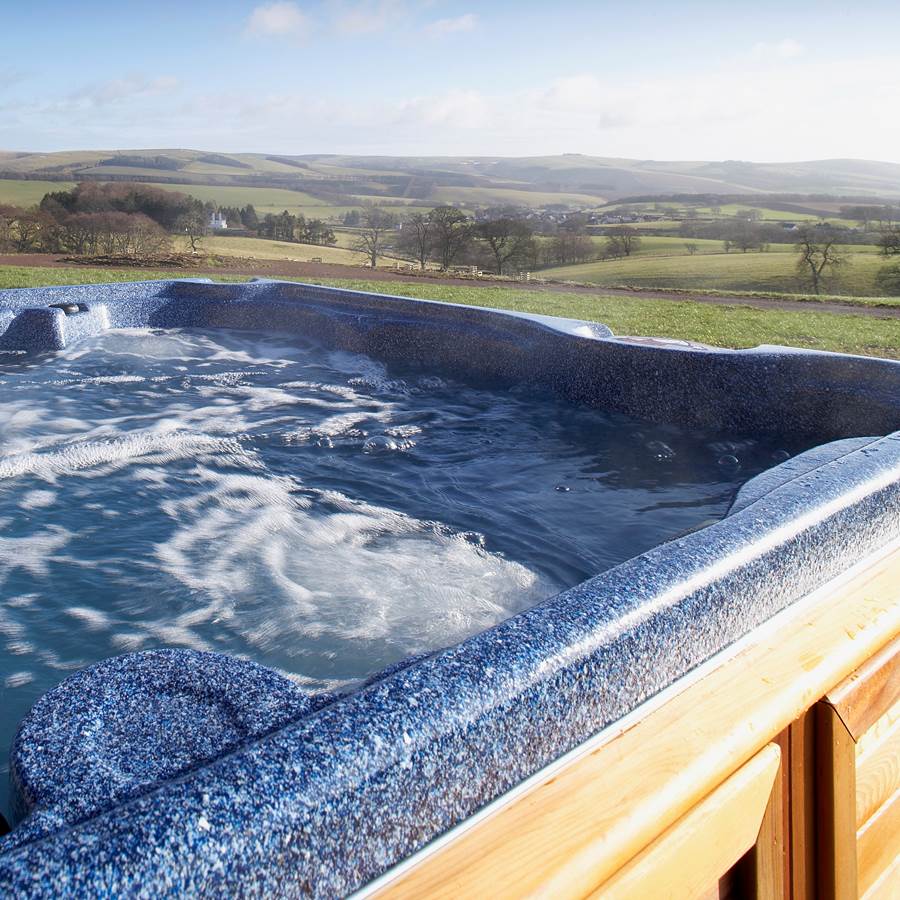 Choose from luxury wooden lodges, hi-tech glamping pods or a large 10-person house with stunning views to the soft green peaks of the Lammermuir Hills in the distance.
Acres and acres of farmland set deep in the gorgeous Scottish Borders...Relax, Recharge and Reconnect at Airhouses.
15 miles: Hillhouse Farm Escapes, Lauder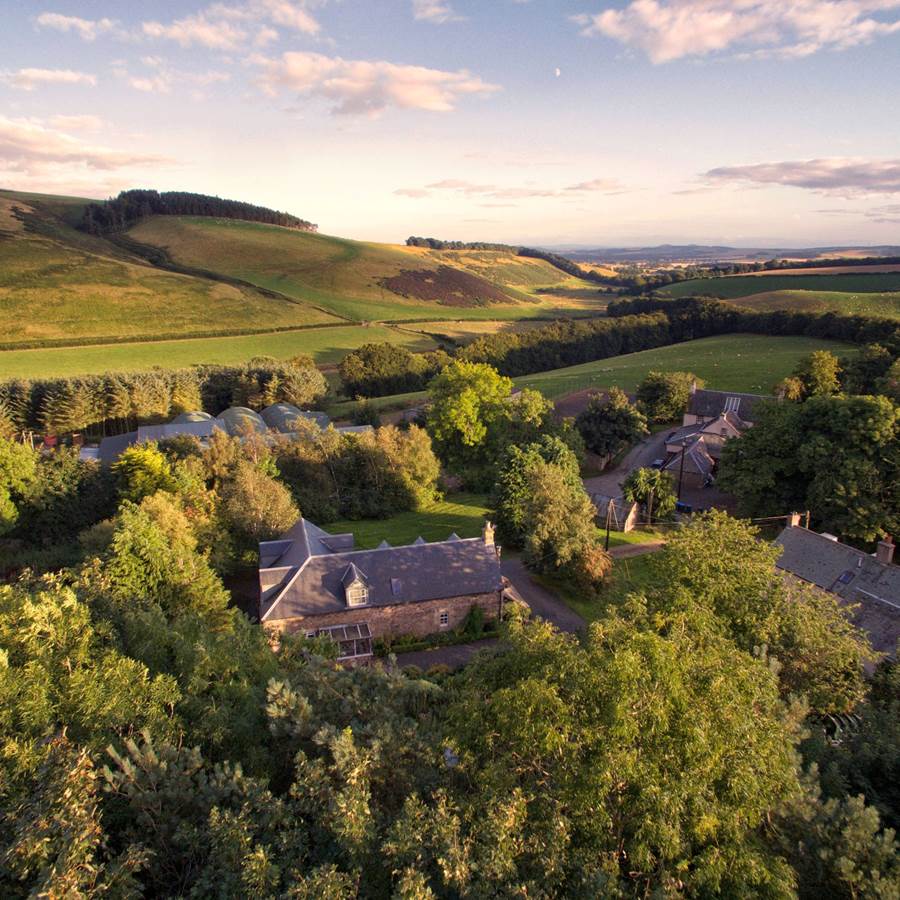 The Sutherland family run Hillhouse Farm Escapes and have been farming there for over 90 years spanning 4 generations of farmers. 
They offer holiday cottages, group accommodation, outdoor activities and farm experiences as well as providing a venue for events. They also have a new tennis court with a  stunning view from the Lammermuir Hills to the Eildon Hills.
Come for upland landscapes, walks and big skies at the farm. Stay to explore hidden gems in the Scottish Borders and Lothians, and for easy access to Edinburgh.
19 Miles: Hendersyde Farm Holiday Cottages, Kelso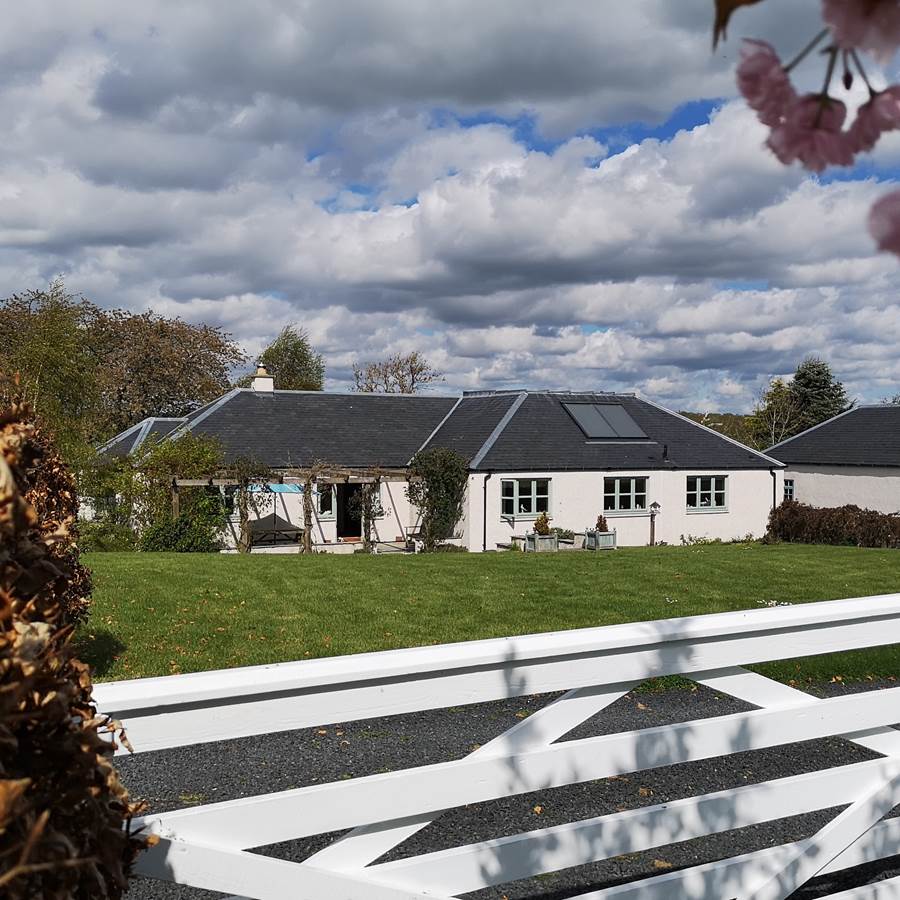 Blissfully peaceful cottages, surrounded by walks, wildlife and wonderful views over The Tweed Valley to The Cheviot Hills in Northumberland.
The cottages stand at the end of their own lanes, between the River Tweed and Eden Water, just two miles downstream from delightful Kelso!
Hendersyde is the perfect place to relax, unwind and discover the best of The Borders and north Northumberland
Hendersyde Farm Holiday Cottages
20 Miles: Jacksons at Jedburgh, Jedburgh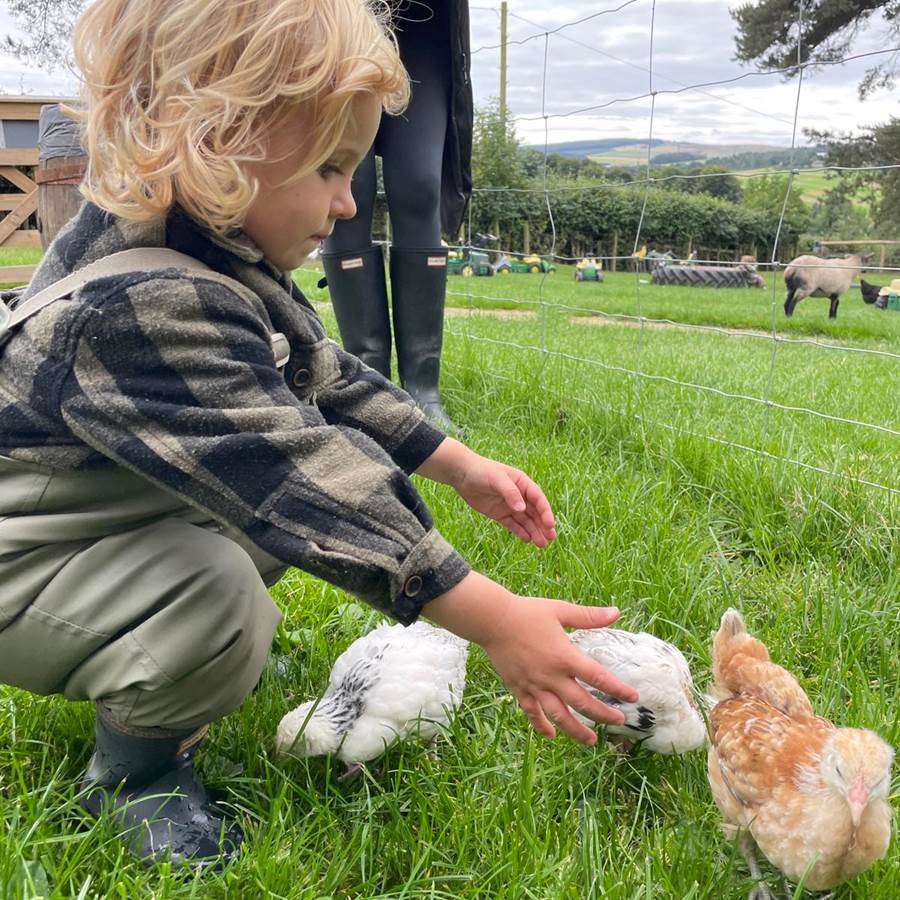 Jacksons at Jedburgh is a working family farm that is open to the public as an authentic farm attraction from Easter to Halloween. 
Owned and run by farmers Fenwick and Jasmine, you can embrace the Jacksons' lifestyle at Kersheugh Farm with a farm walk that takes in spectacular views across the countryside.
With refreshments and play paddocks open throughout your visit, you can relax and play together or head off with your animal feed to meet the farm's sheep, goats, pigs and poultry. Highland Cow tours can also be booked for an up-close introduction to Scotland's most famous farm animal. 
21 Miles: Bairnkine Cottages, Jedburgh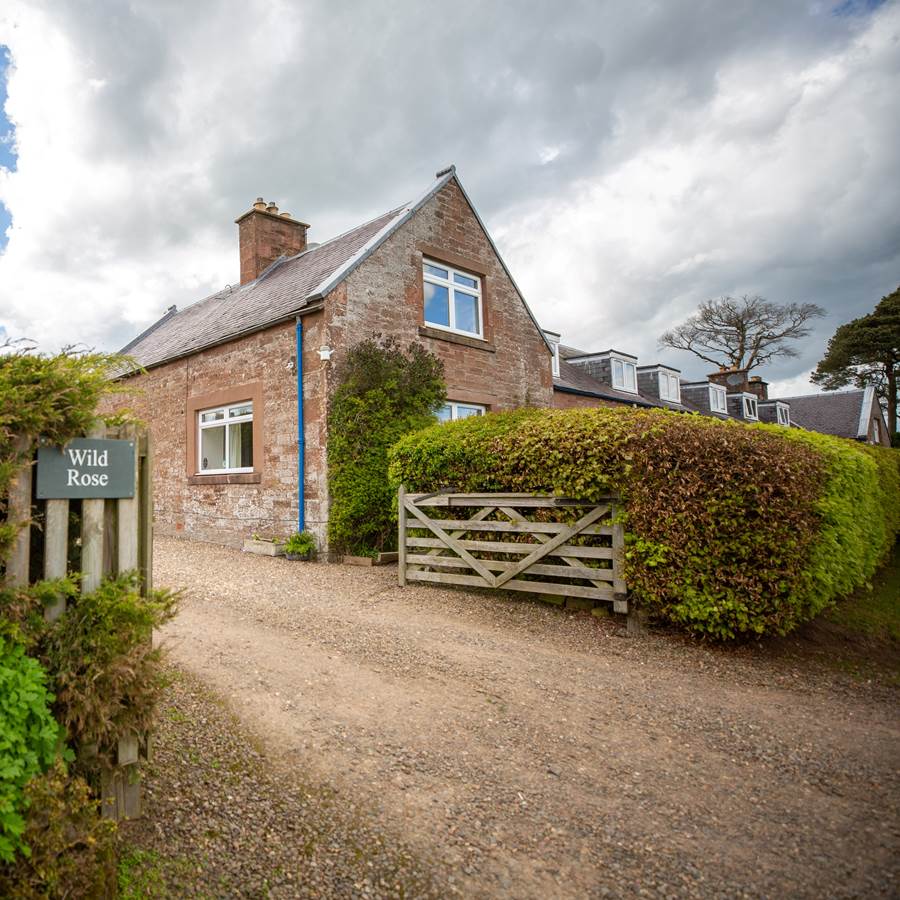 A break at Bairnkine Cottages guarantees tranquility and a true reflection of farming life on this organic farm run by Matt and Lucy Tile.
Extending to 1100 acres, the Bairnkine has around 2000 wool shedding sheep as well as beef cattle.
The Tiles are passionate about sharing their farming life with all who visit either of their two cottages just outside the historic town of Jedburgh, in the Scottish Borders. 
22 Miles: Rural Remedies, Jedburgh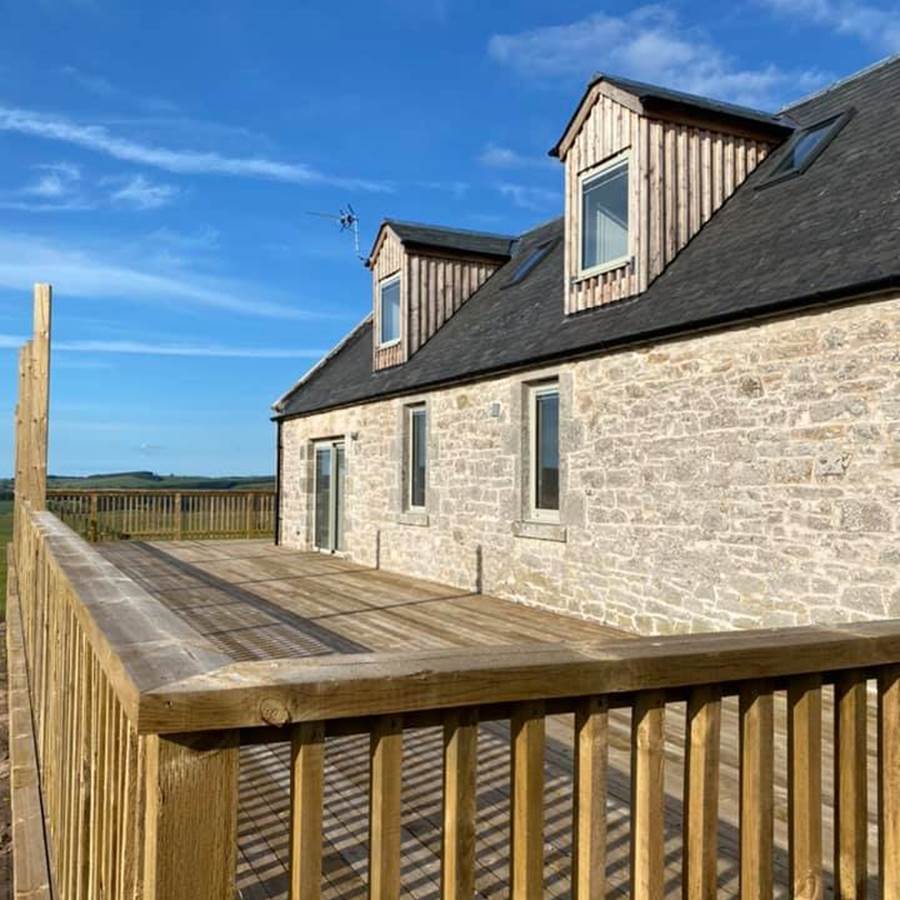 A rural escape to rest and renew in understated luxury in the foothills of the Cheviots.
Stay in one of the two cottages on the upland fringe of the Cheviots.  The Scotts have been farming sheep and cattle at Dolphinston for 3 generations, with 1200 acres of diverse grassland and habitats.
There is plenty of opportunity for walks outdoors in nature, at all levels in the beautiful countryside around Dolphinston Farm.
22 Miles: Tiny Home Borders, Hawick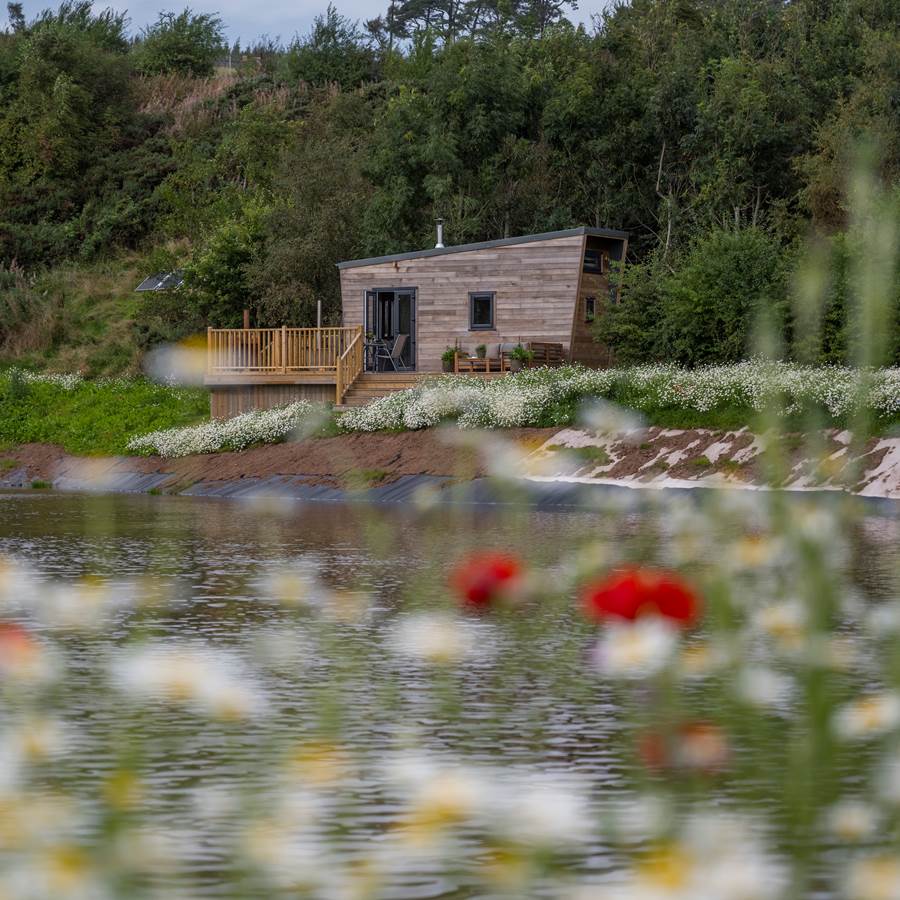 With views as far as the eye can see from the southern slopes of Ruberslaw, this cosy hillside retreat for two combines an epic location with incredible attention to detail. 
It is a small but perfectly designed off grid eco-cabin where every bit of space has been cleverly used to create a unique and special glamping experience.  The cabin oozes Nordic style and design features. 
When you step onto the generous deck and look out over the Lochin to the valley beyond, you will realise how lucky you have been to find such a tranquil place. The only things to keep you company are the wildlife and the herd of beautiful red deer.
23 Miles: Wilsons Farm and Kitchen, Kelso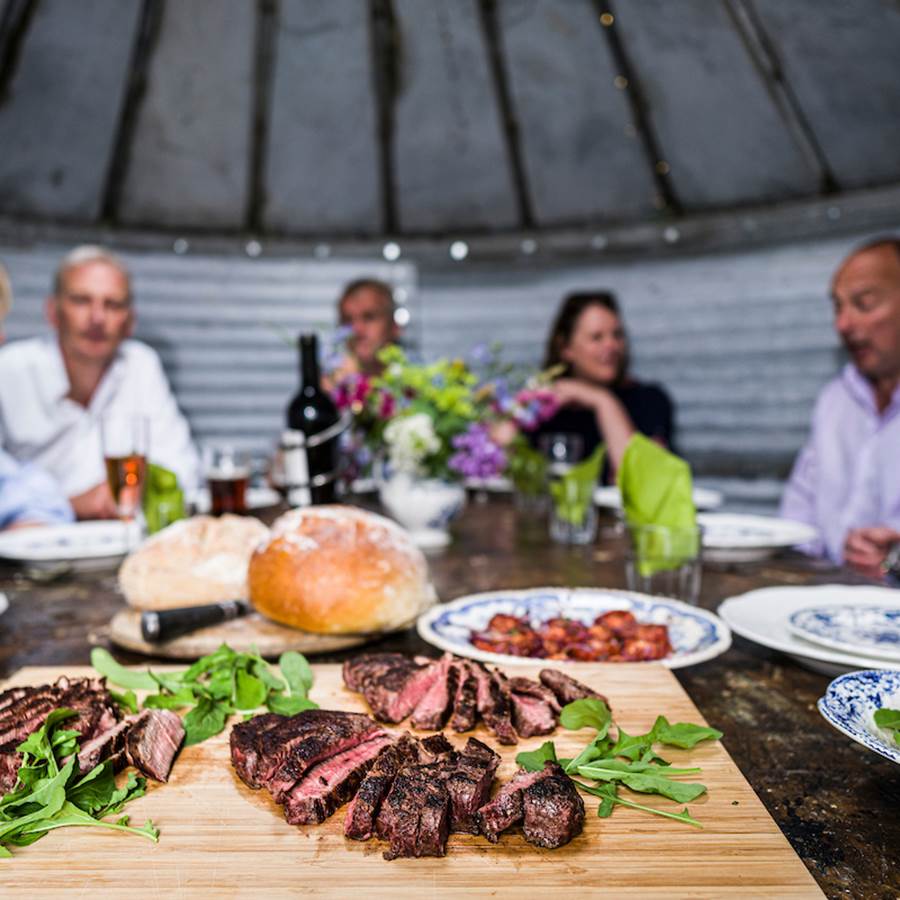 Wilson's Farm and Kitchen is based at Cowbog Farm in the Scottish Borders – the home of the Wilson Family. Cowbog is a busy working family farm with approximately 250 head of cattle, arable crops and a host of conservation features that the cows help to manage.
The Wilsons are experienced hosts and love welcoming groups to their farm to share their story.  They offer a range of different farm tours which culminate with delicious, seasonal, home cooked meals prepared using produce from the Wilson's own farm and other local produce.
26 Miles: Beirhope Alpacas, Kelso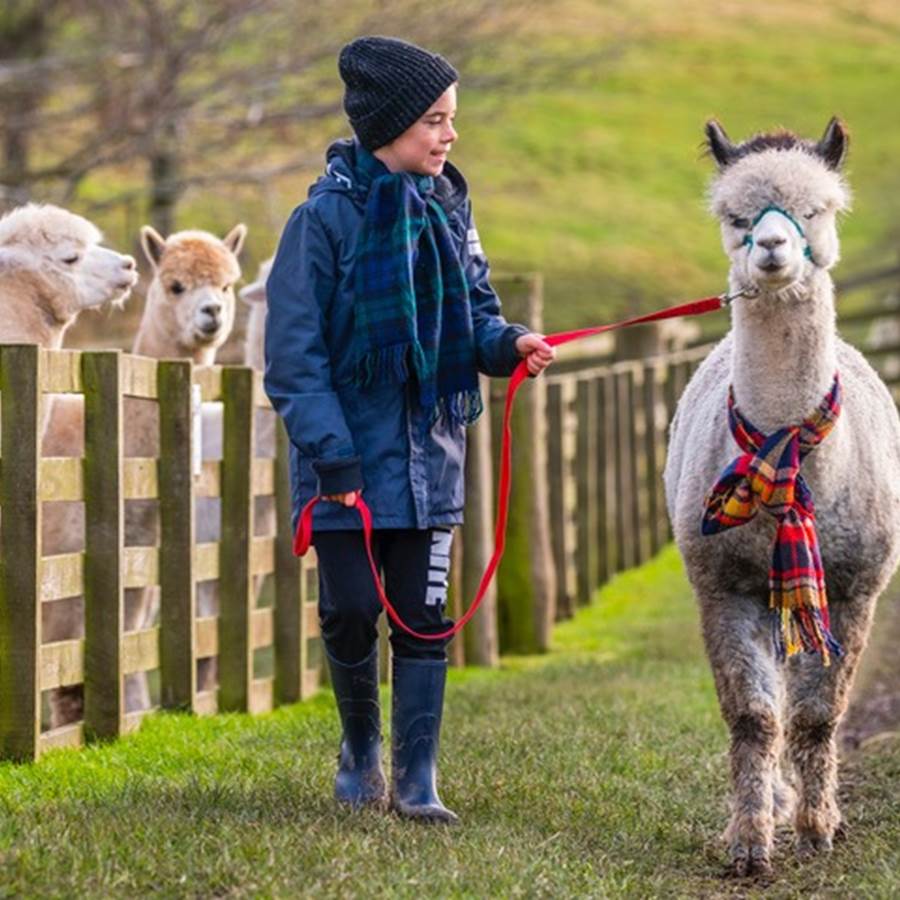 Beirhope Alpacas is nestled in the heart of the Scottish Borders with the most breathtaking scenery.  They offers a truly unique experience from alpaca walking in the Cheviot Hills to off-grid, eco camping in the most beautiful South of Scotland location.
Conveniently located just over an hour's drive from both Newcastle and Edinburgh, there's no place quite like it to relax, unwind and enjoy a little piece of magic.