From luxury countryside resorts to quirky shepherd huts, there are lots of fantastic farm stay options all within easy reach of Kirkcaldy. With both country and coastal pursuits available in central Scotland, you can choose to stay with a farming family, who love and know the land best...
9 miles: Wigwams Montrave, Leven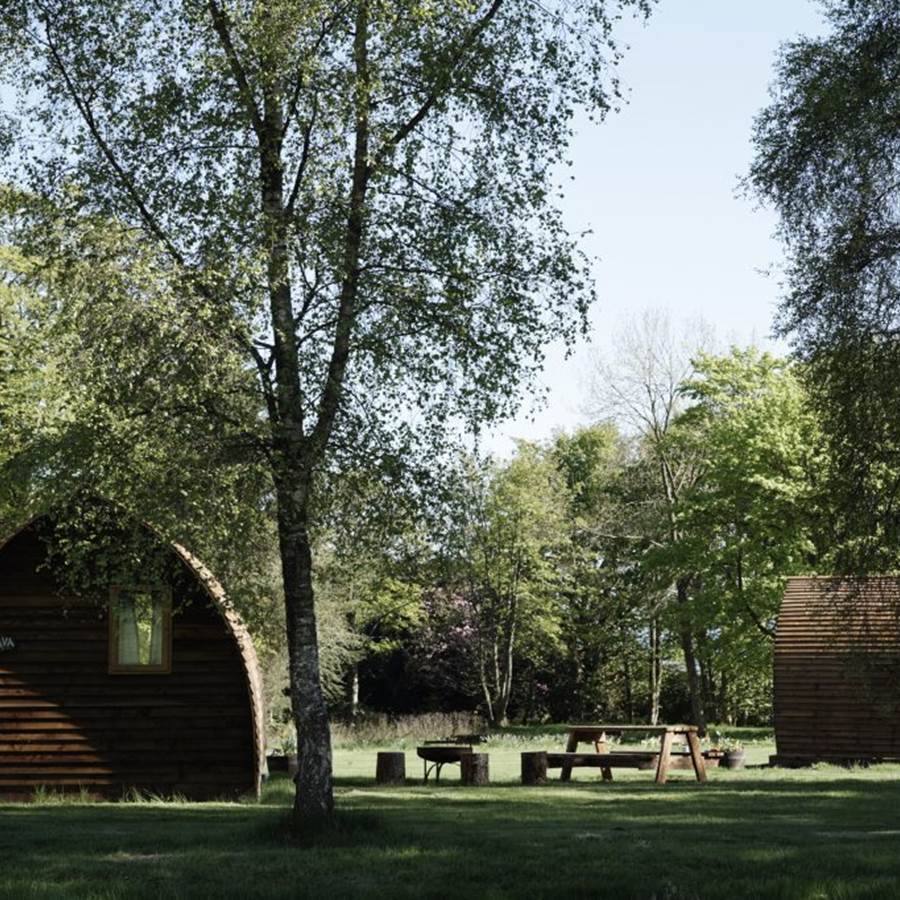 As well as running Montrave House as a self-catering holiday house, the estate also has a Wigwam® Holidays site offering glamping holidays in the East Neuk of Fife. 
There are 11 luxury wigwams available to book, each fitted with an en-suite bathroom and washing facilities, electricity, heating and hot water - so you can enjoy a break away from the hustle and bustle without giving up your home comforts!
10 miles: Wigwam Holidays Largo Law, Fife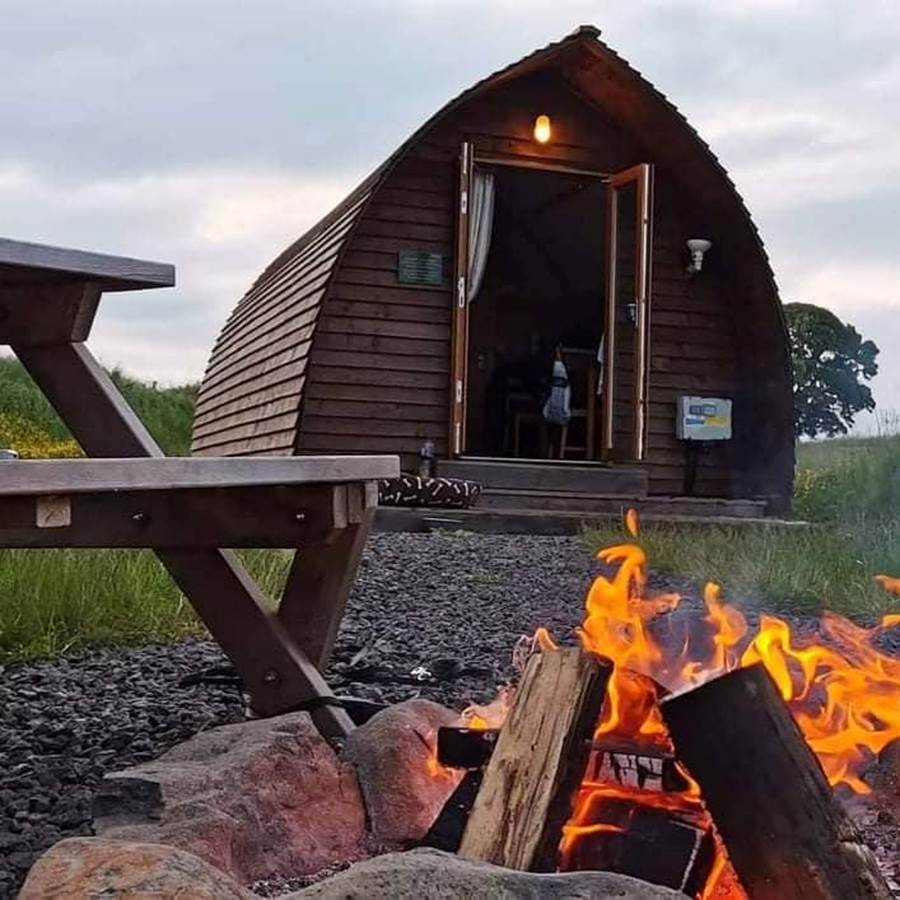 With fantastic views across Largo Bay and the Firth of Forth, Wigwam Holidays Largo Law is a glamping holiday site on a working farm just 10 miles from Kirkcaldy. 
The well-equipped glamping pods offer an ideal base for all of your outdoor adventures, whether they be adrenaline-filled or quietly good for the soul. Two of the six cabins at Lower Largo are dog-friendly so your four-legged friends can come along for the fun too!
Visit Wigwam Holidays Largo Law
12 miles: Springfield Farm Bothies, Kinross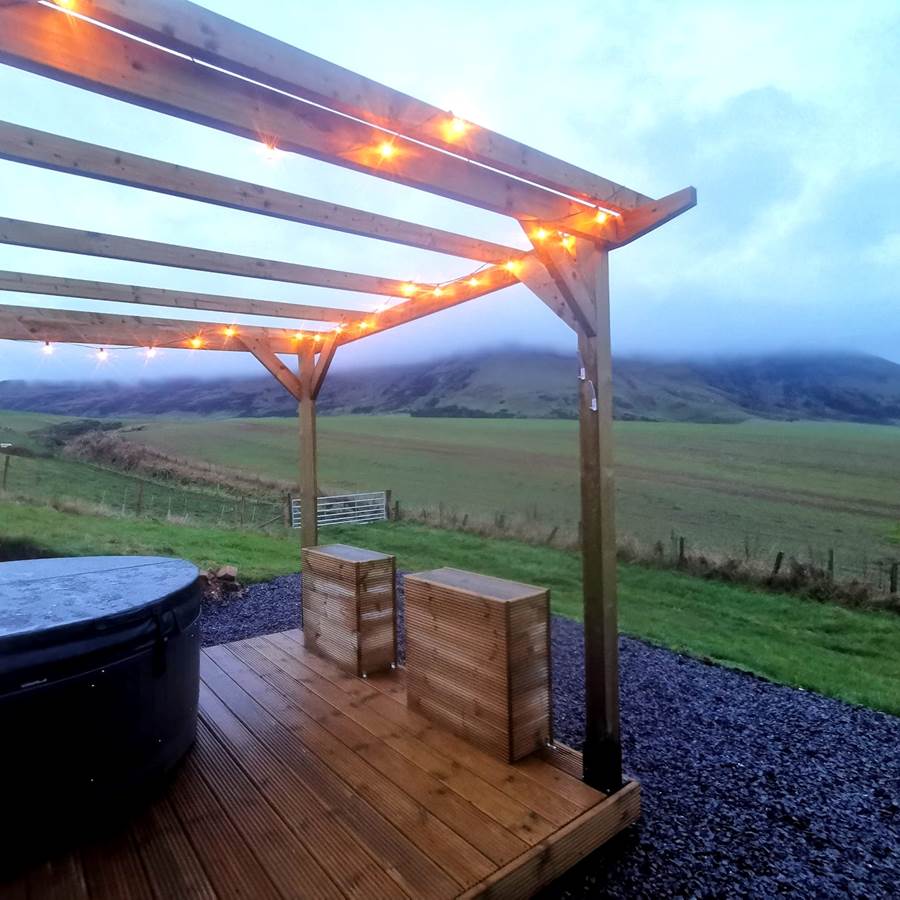 Owned by the Sloan family, Springfield Farm Bothies are found on Springfield Farm, a Scotch Assured beef & lamb enterprise that is home to breeds such as Highland cattle and the 'Instagrammable' Swiz Valais Blacknose.
Located at the foot of the Lomond Hills regional park and a short walk to the edge of Loch Leven nature reserve, the Bothies are perfectly equipped for a relaxing farm stay so you can unwind in the countryside - pretty easy to unwind from your own private hot tub!
Visit Springfield Farm Bothies
12 miles: The Rings, Cupar
Ring Farm, just half an hour from Kirkcaldy, is a family-run sheep farm now offering inclusive self-catering holiday accommodation. 
The Rings has 1 holiday cottage and 6 stunning cabins and can cater to groups of up to 16 people. The Henderson family, who farm at Ring Farm, are passionate about providing accessible, countryside holidays that will allow people to make memories that will last a lifetime.
14 miles: Craigduckie Shepherds Huts, Dunfermline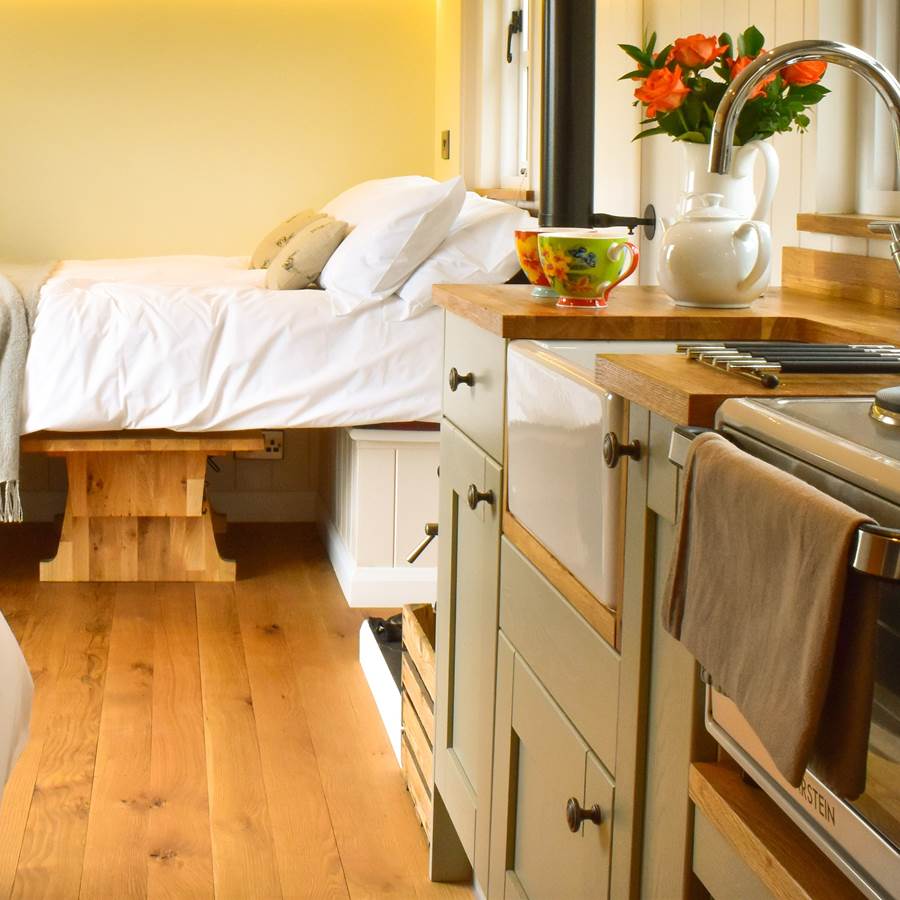 Easter Craigduckie, less than 15 miles from Kirkcaldy, has been home to the Roberts Family since 1968 and their Shepherds Huts are a great way to immerse yourself in the life of a farming family. 
While staying at these charming shepherds' huts, guests can take advantage of a complimentary farm tour, with a chance to meet the animals and sit on the tractor. 
Visit Craigduckie Shepherds Huts
18 miles: Corn Bunting House, Anstruther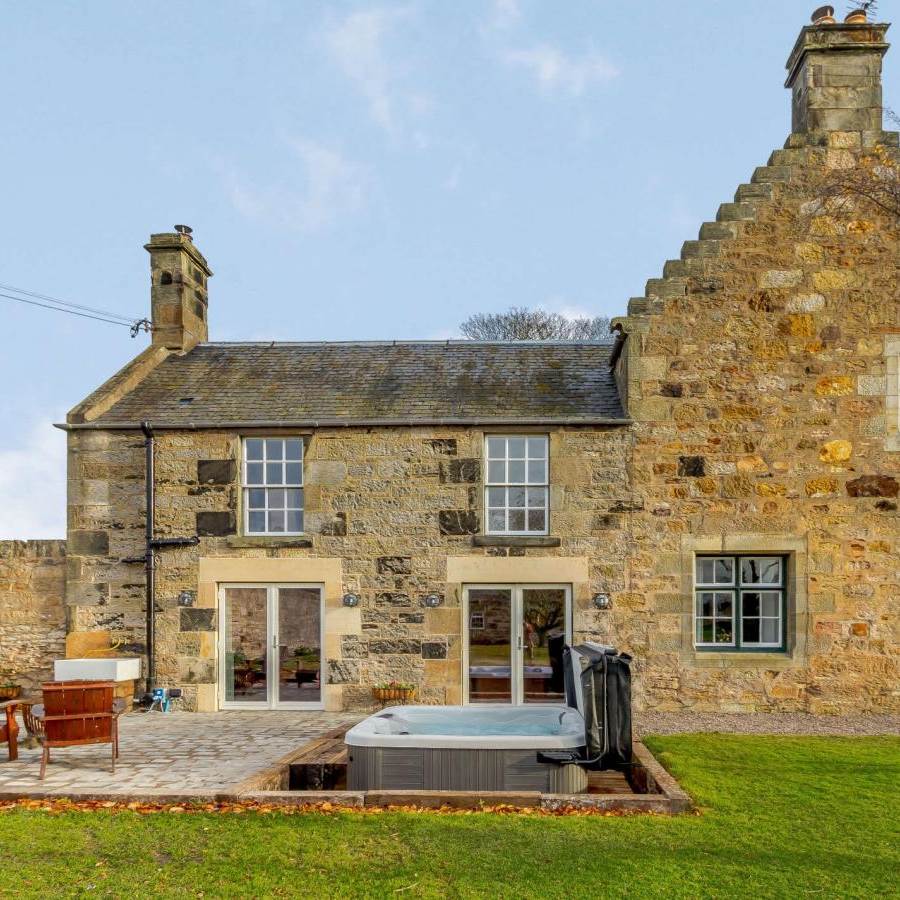 Did you know, the corn bunting is one of the rarest birds in Scotland and one of its last strongholds is the East Neuk of Fife? 
Corn Bunting House is a stunning country escape sleeping up to 10 people, just 45 minutes from Kirkcaldy. Part of a 400-acre working arable farm, the house enjoys gorgeous country views and is set within a mature garden complete with a cobbled stone patio, private hot tub and seating area for alfresco dining or lazy evening star gazing.
18 miles: St Andrews Coach Houses, St Andrews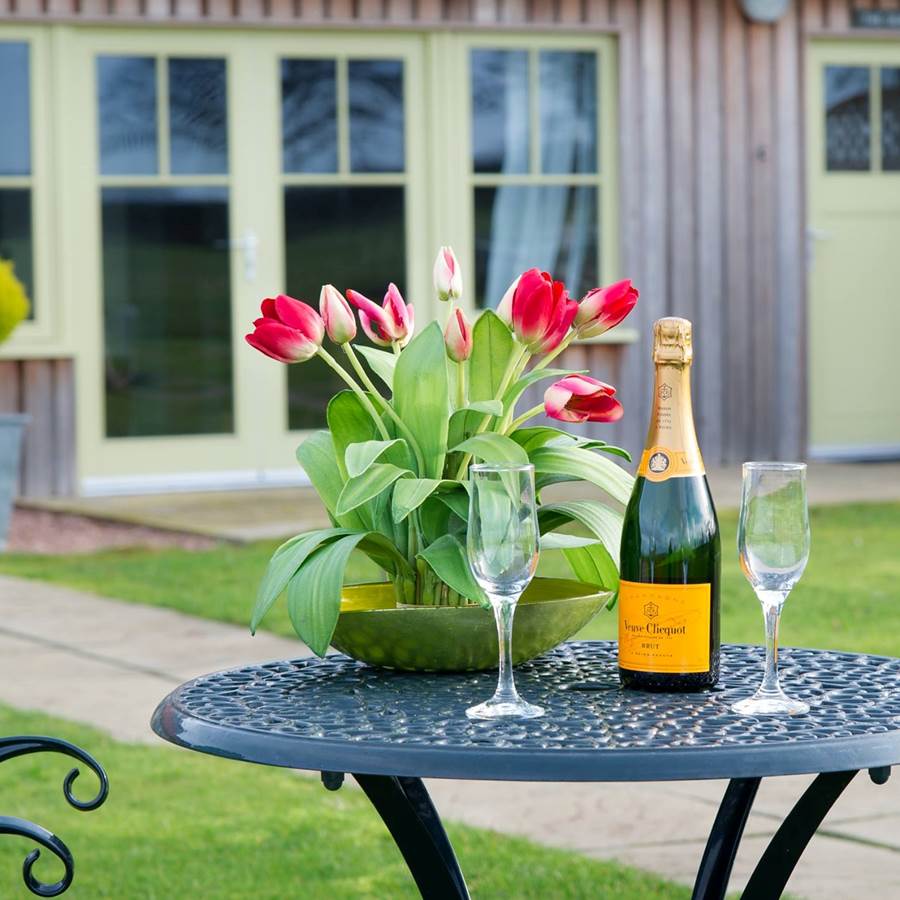 Comprising three luxury self-catering holiday lodges and a luxury lodge with its own private hot tub, St Andrews Coach Houses are situated in a stunning countryside location just 18 miles from Kirkcaldy. 
Your hosts are Maggie and John Picken, who live at Priorletham Farm along with their children Claire and James. John's family has farmed the land at Priorletham for over 80 years, while Maggie has lived at Priorletham for over 30 years and has a wealth of knowledge about great local places to eat and other activities in the area.
21 miles: Bonerbo, Anstruther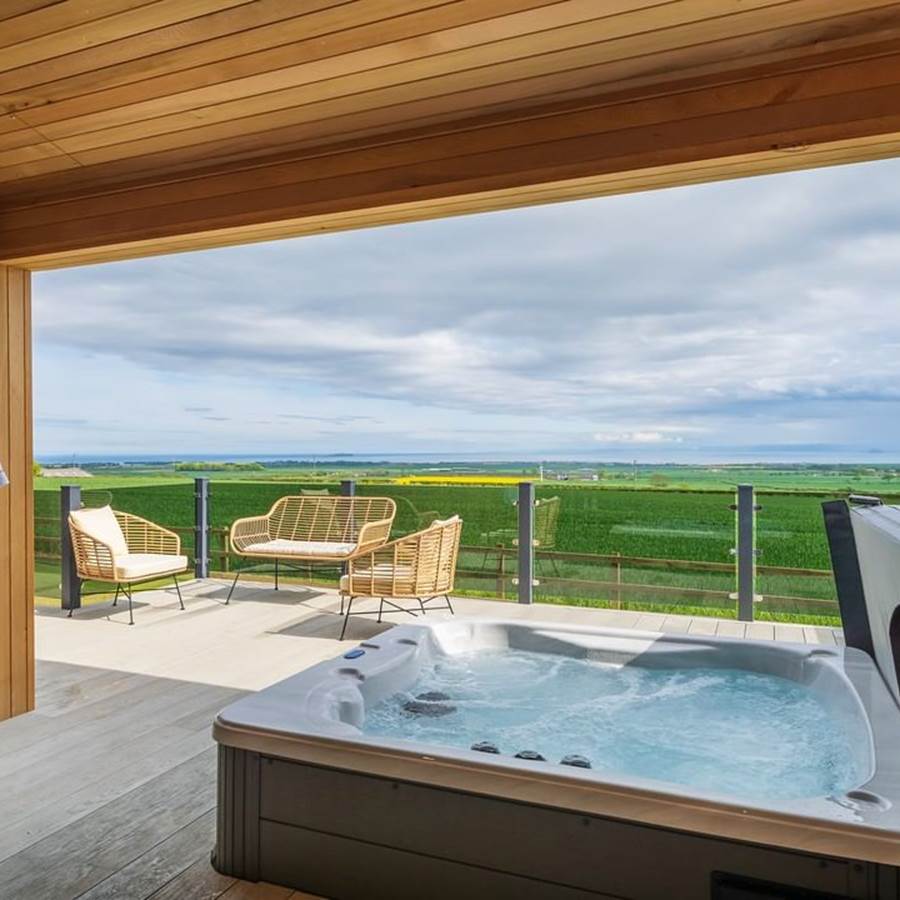 If you're looking for a family or dog-friendly break near Kirkcaldy, Bonerbo farm offers coastal retreats just 45 minutes from the town.
Luxurious enough that you'll score major points if you're booking a romantic getaway, each lodge is furnished beautifully and comes with its own private hot tub.
Bonerbo Farm has been in the Stevenson family for over 100 years. Andrew now runs the farm along with his parents Stewart and Alison. The farm grows cereals, with the wheat destined for distilling and the oats produced for Quaker Porridge Oats.
21 miles: St Andrews Country Lodges, St Andrews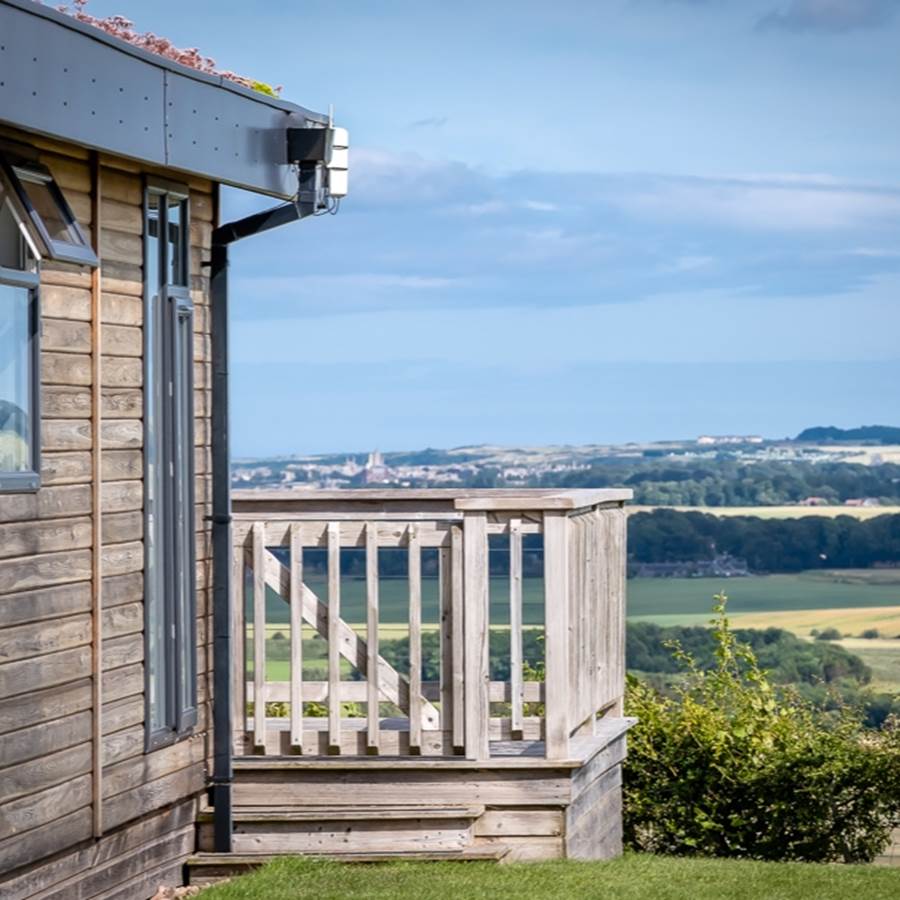 The Melville family of Cuplahills Farm offer accommodation at their 4 pet-friendly luxury lodges. 
Cuplahills is a warm and welcoming farm with great attention paid to ensuring that time and effort is made to ensure that the countryside, wildlife, flora and fauna are enhanced at every opportunity.
Visit St Andrews Country Lodges
22 miles: The Snug at Logie Farm, Newport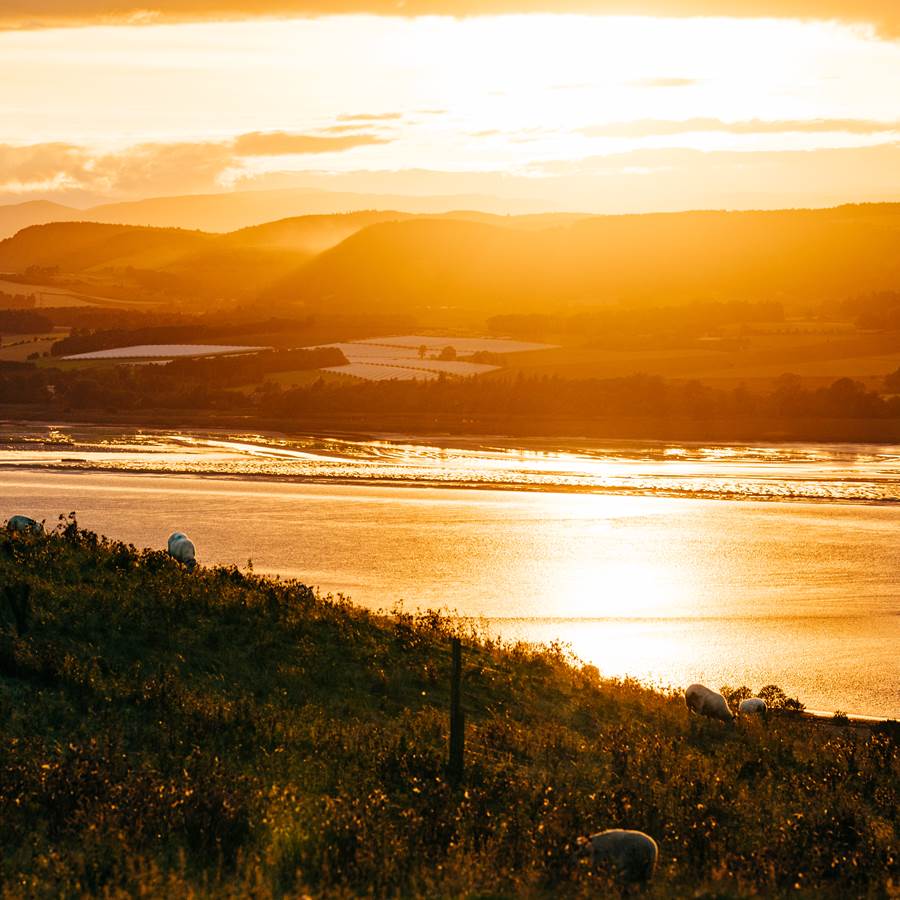 Andrew and Jo Morris, the founders of The Snug and farmers at Logie Farm, have created award-winning Snug breaks just 22 miles from Kirkcaldy. 
With luxurious finishing touches such as smart TV with Netflix, blue tooth sound system, mood lighting, wireless phone chargers, WiFi, and blackout blinds, you'll have everything you need in the country to relax and unwind, even if you'd prefer to stay in than explore all the countryside round about has to offer. 
24 miles: Balgownie Mains Farm, Culross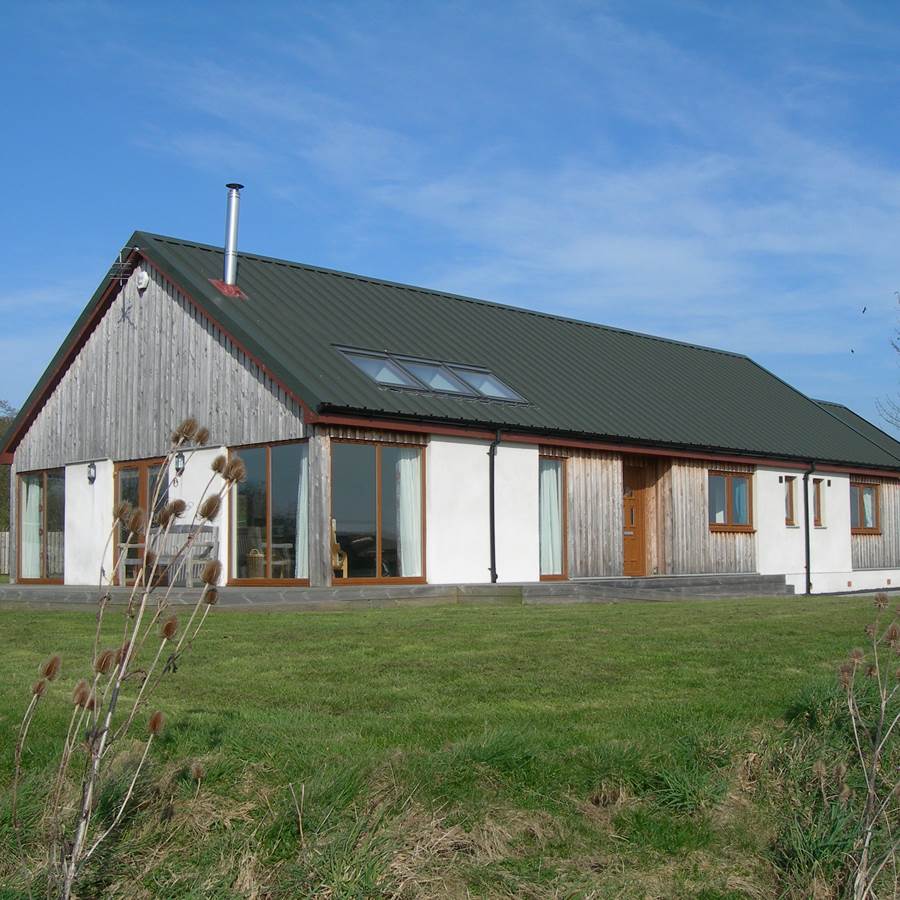 Balgownie Mains Farm is a family-run beef & arable farm in Fife. Sandy & Maggie Dalgleish provide accommodation in Bramble Brae & The Bunkhouse for up to 11 people. 
During your stay you can explore what the area has to offer or enquire about a tour of Balgownie and discover what life is like on the farm, meet the animals sharing the land with you and learn all about crop and farm animal care. 
25 miles: Morton of Pitmilly, Kingsbarns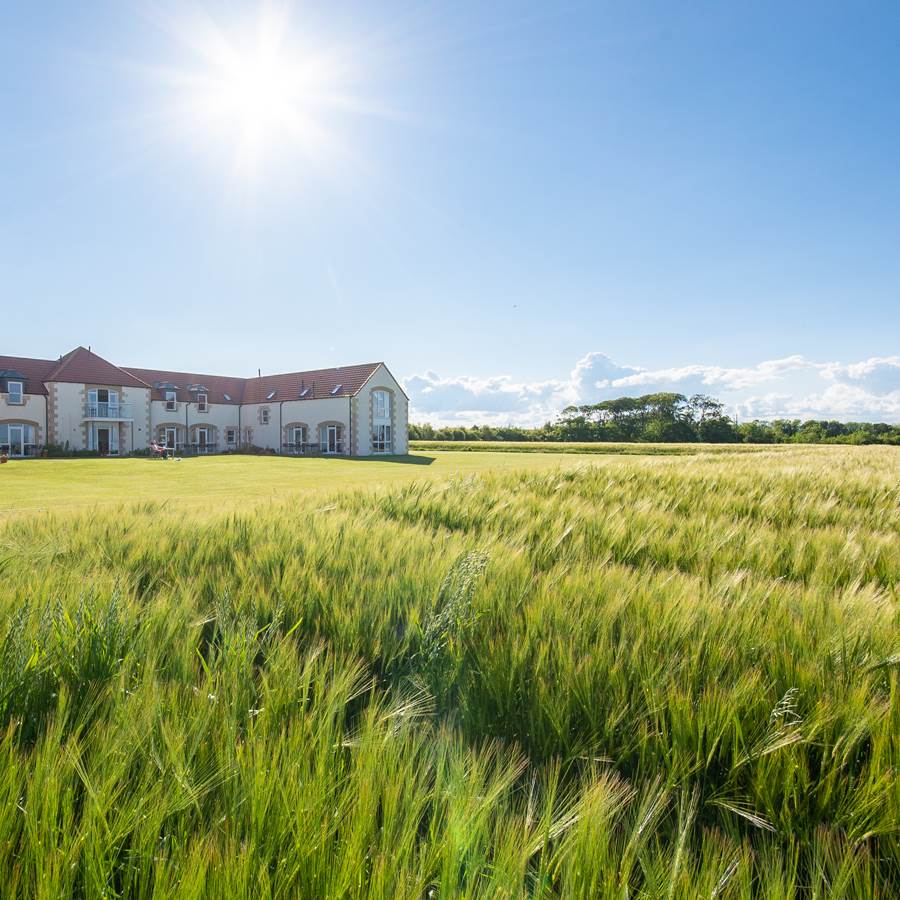 Morton of Pitmilly countryside resort offers 16 luxury self-catering holiday houses on a diversified farm near St Andrews.
Facilities include a swimming pool, sauna, steam room, outdoor tennis court, indoor tennis court, gym, putting green, children's play area, games room, nature trails, and beauty therapy - with something for everyone, Morton of Pitmilly is a great option for friend and family groups looking to spend time in the country together.