You can explore all that Elgin and its surrounding area have to offer from one of many excellent farm stays in the north east of Scotland. If the quiet hum of nature and a chance to slow down with friends or family is what you're after, check out these properties before you Go Rural from Elgin ...
5 miles: Duffus Estate, Elgin
The Dunbar family have been in Duffus since the late 1600's and the estate has refocused in recent years, putting the family's passion for good food and hospitality at the forefront of their work. 
You can choose from four stunning holiday homes on the estate (The Cabin, Old Duffus Farmhouse, The Lodge and Kirktoun Cottage) or stay in the estate-owned holiday apartment in the nearby coastal town of Lossiemouth to explore the surrounding area. Make sure to grab a coffee or artisan hot chocolate from the estate's Kula Coffee Hut if you're in or around Duffus Castle!
9 miles: The Loft, East Grange Farm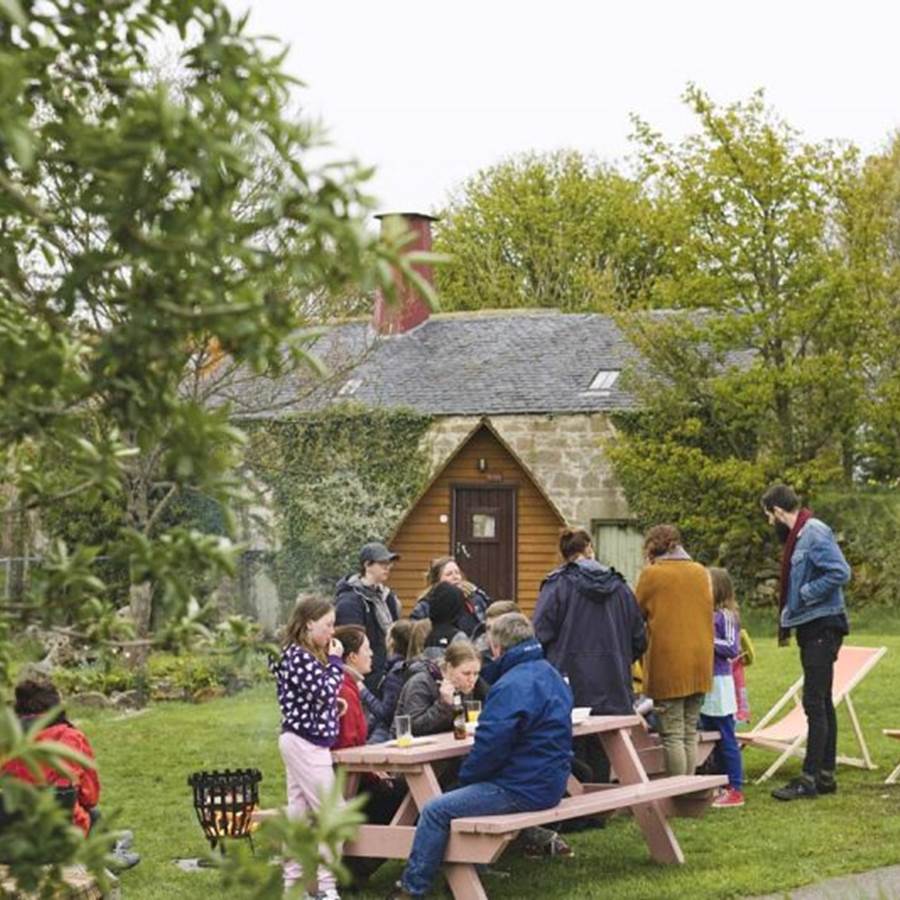 The Loft at East Grange Farm is a great base for glamping, camping or motorhome holidays in Moray. 
With hot tubs, farm walks and an opportunity to meet and feed the farm's goats at breakfast time, you can enjoy the great outdoors throughout your stay with the added bonus of being in a dark sky area, where there is a chance of catching a glimpse of the Northern Lights in Scotland.
14 miles: Marcassie Farm Lodges, Rafford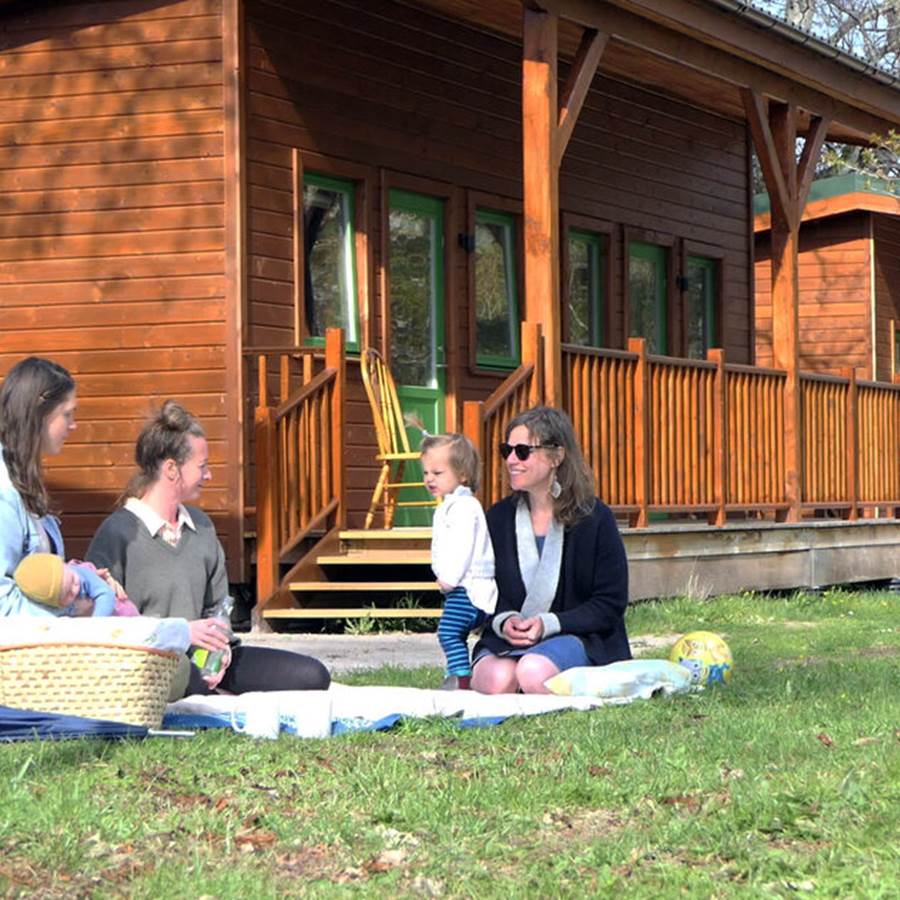 Around 20 minutes from Elgin you'll find Marcassie Farm Lodges. Owned by Sven and Betsy, originally from Norway, the lodges are a part of a small organic farm producing vegetables, fruit and herbs. There are also ducks, hens and the farm's own friendly flock of Gotland x Shetland sheep.
As well as offering accommodation for holiday-makers, the lodges are an inspirational base if you're looking for a creative retreat in the northeast for groups of up to 12 people.
22 miles: Mill of Davidston Cottage, Keith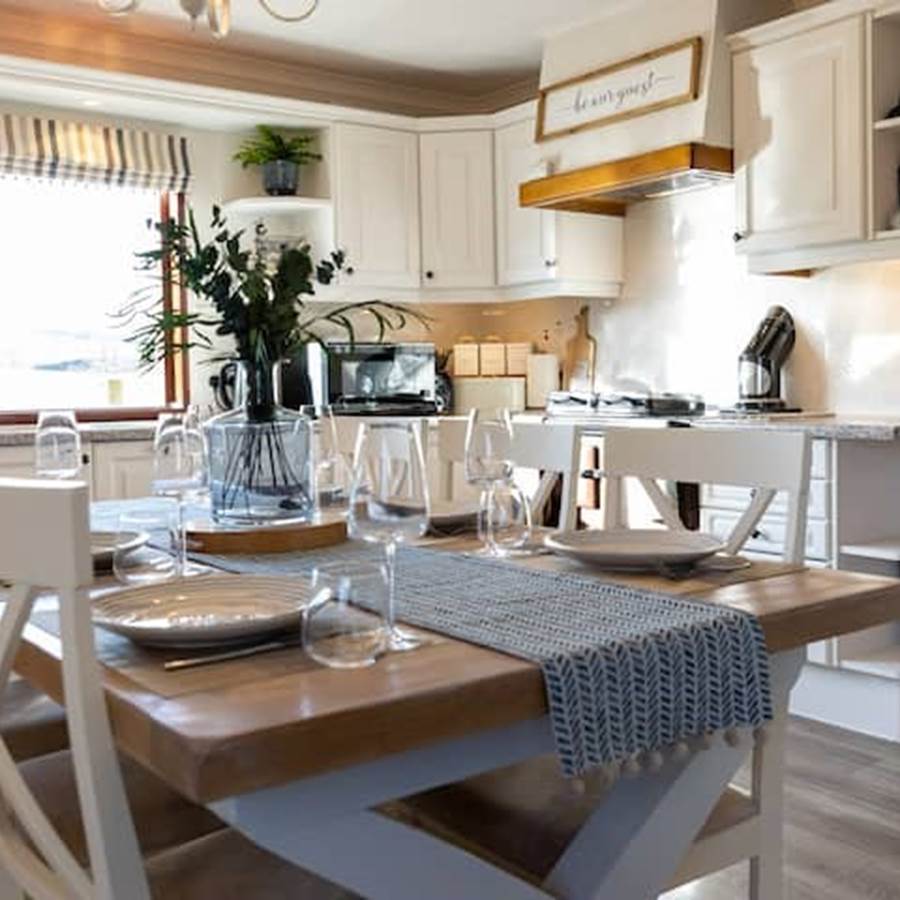 Mill of Davidston Cottage is a three-bedroom holiday let ideally placed for a rural break - less than an hour's drive to both the coast or the Cairngorms national park. 
With countryside views from the lounge and a peaceful conservatory connecting you to the garden, you'll be able to keep an eye on the local wildlife as you switch off with a good book or one of the family board games to be found in the cottage.
Visit Mill of Davidston Country Cottage
33 miles: Boutique Farm Bothies, Huntly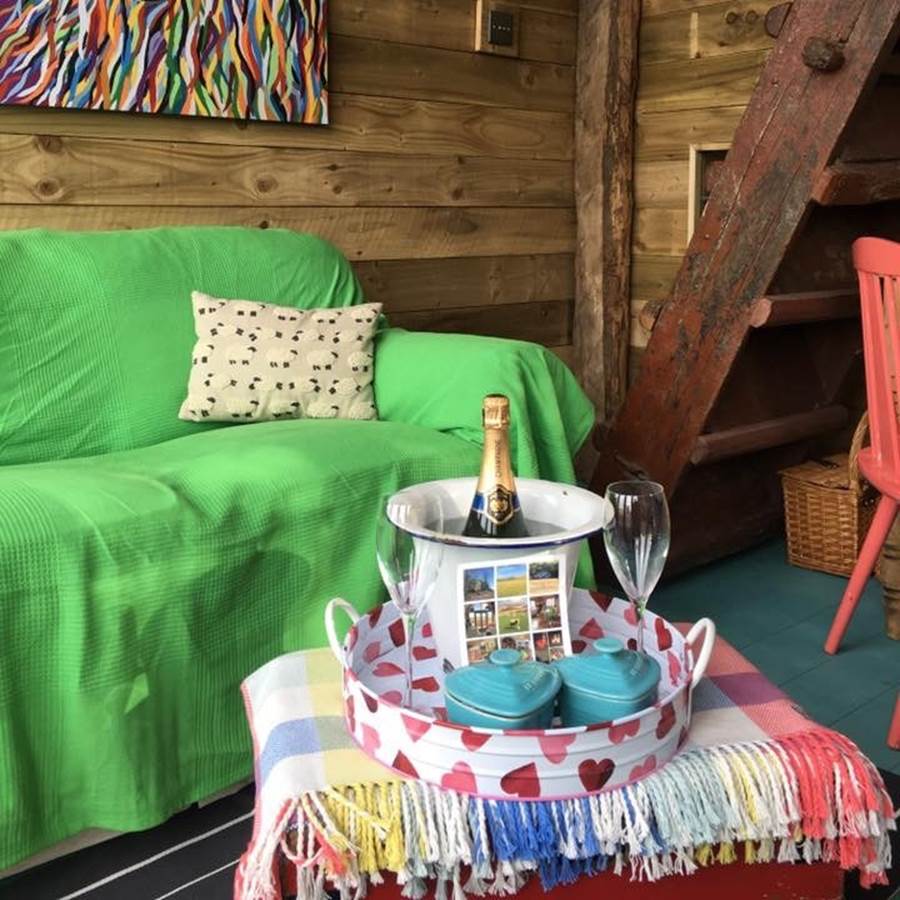 If you're looking for beautiful but dog-friendly accommodation near Elgin, the Boutique Farm Bothies of Newton on Begshill (less than an hour from Elgin) are a fantastic option. 
There are three handcrafted bothies available to choose from and each is set within the peaceful countryside of this family-run farm. Inspired by the agriculture around them, Jane and James Foad, along with the help of Jane's parents, thoughtfully created the Barley Bothy, The Sheep Shed and the Dairy at Denend. Their designs encourage their guests to relax and slow down in accommodation that is full of character.
50 miles: Avielochan Cottages, Aviemore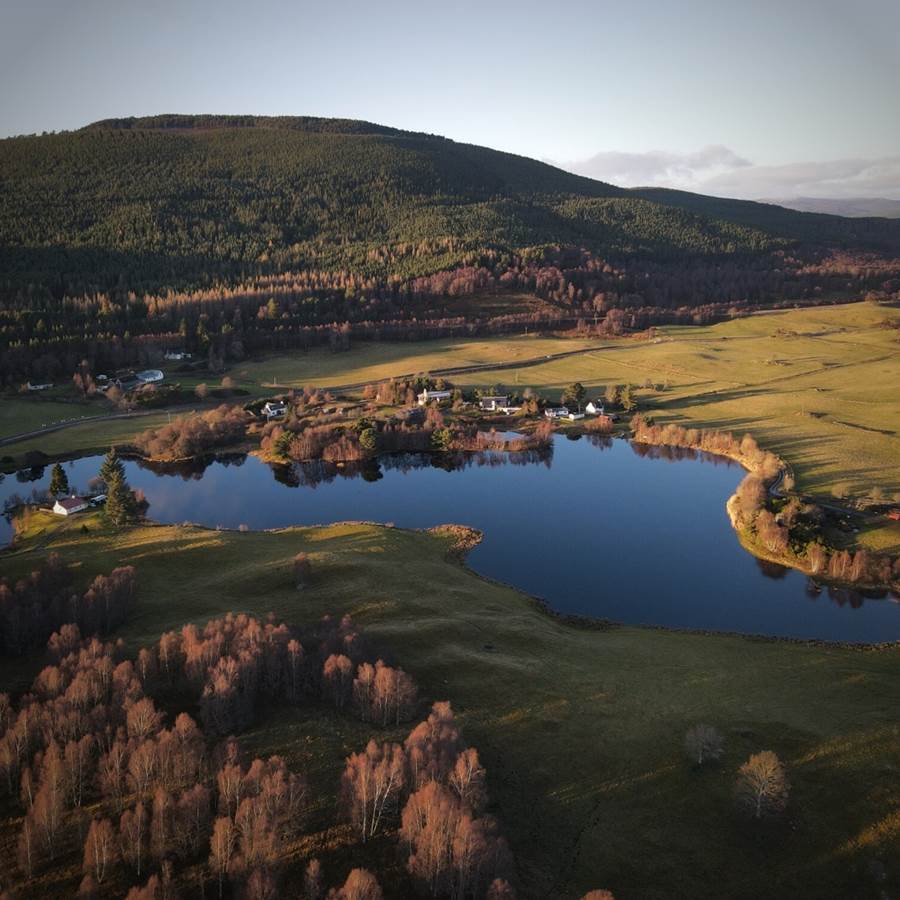 Avielochan cottages, set in the grounds of the farm and overlooking a small loch abundant in nature, are an idyllic escape from the fast pace we're all so used to today. 
Your 'neighbours' will include the farm's own herd of Aberdeen Angus and shorthorn cattle, as well as ospreys, red squirrel, red and roe deer, capercaillie and black grouse. Our advice would be to pack your binoculars and your camera if you want to make the most of your time spotting some amazing Scottish wildlife to be found around this farm stay.
50 miles: Big Sky Lodges, Muir of Ord
There are six Finnish log cabins available to book at Ailsa and Jonny's family croft on the edge of the Black Isle, as well as a glamping caravan and a croft loft designed to inspire the greatest of adventures. 
Throughout your stay you'll never be far from the Highland cows and horses that also call the croft home and stepping out the front door of each of these well-equipped lodges, you'll be able to relax and breathe in the sights and sounds of Scottish wildlife and the natural birch woodland surrounding the site.
52 miles: Down on the Farm, Rosehearty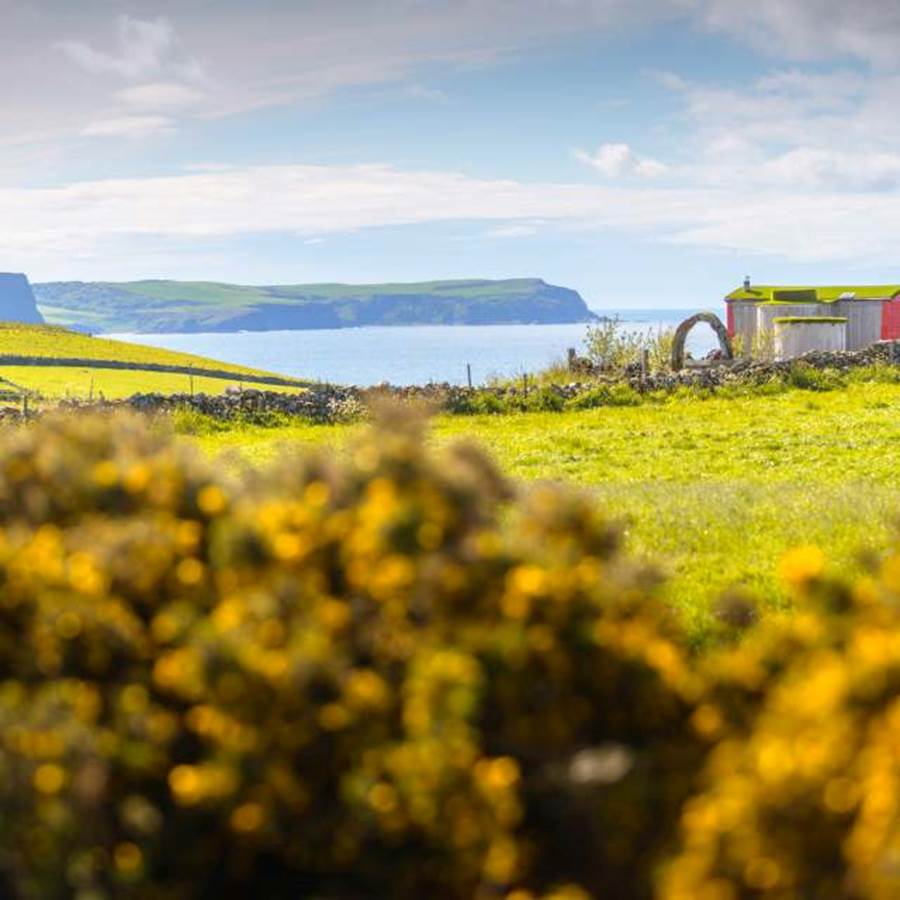 If you're looking for somewhere quirky to stay that will provide a rural base for your Scottish adventures, Down on the Farm in Aberdeenshire combines rearing their herd of beef cattle with unique glamping accommodation just over an hour from Elgin. 
The High Sea Hobbits, Harvest Hut, Coastal Carriage and Crossgates Cottage all enjoy fantastic views and are equipped with the essentials for a relaxing farm stay. Farm tours and added extras from your hosts Carole and Matthew make your trip to Stonebriggs farm all the more special.
70 miles: Castlecraig Clifftops, Easter Ross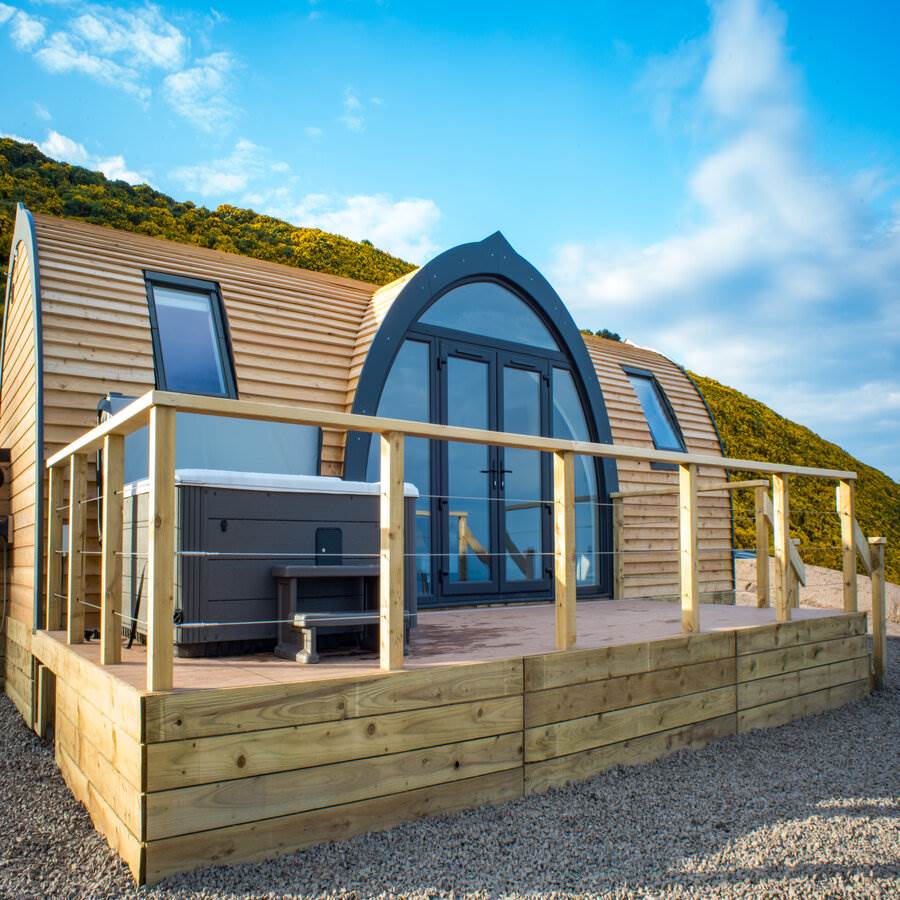 Overlooking the Moray Firth, Castlecraig Clifftops luxury cabins opened just last year and their guests enjoy some of the most spectacular scenery from holiday accommodation anywhere across the country. You can enjoy local produce from your own welcome hamper whilst dolphin watching from the cliffs - sounds pretty perfect to us! 
Sleeping from 2 to 6 people and each with their own hot tub, the luxury cabins are set within a working livestock and arable farm, which is home to 600 sheep and 100 cows, and supplies malting barley to whisky and beer producers.