Nothing says romance like long walks in the country but that's not your only option! There are plenty of other things you can do to Go Rural with the one you love! 
Spending time in the countryside with your loved one/s could be as simple hot chocolate and cake at a local farm café; or find unique and locally sourced gifts in a farm shop; push the boat out and book a luxury farm stay or get loved up in the lambing shed on a farmer led farm experience. 
Alpaca Trekking
Countryside side pursuits don't come much cuter than this one. Alpaca treks and experiences are popping up all over Scotland and there are so many reasons to love these floofy Camelidae!
Having a very sensitive and intuitive nature, alpacas are great therapy animals so spending time in their company will leave you feeling happy, content and less anxious. 
They have a high quality and hypoallergenic fleece which makes lovely warm clothing.
Alpacas are also a farmers friend - they will actively protect other animals on the farm and they are the most environmentally friendly of agricultural grazing animals.
Newton Farm Holidays & Tours, Angus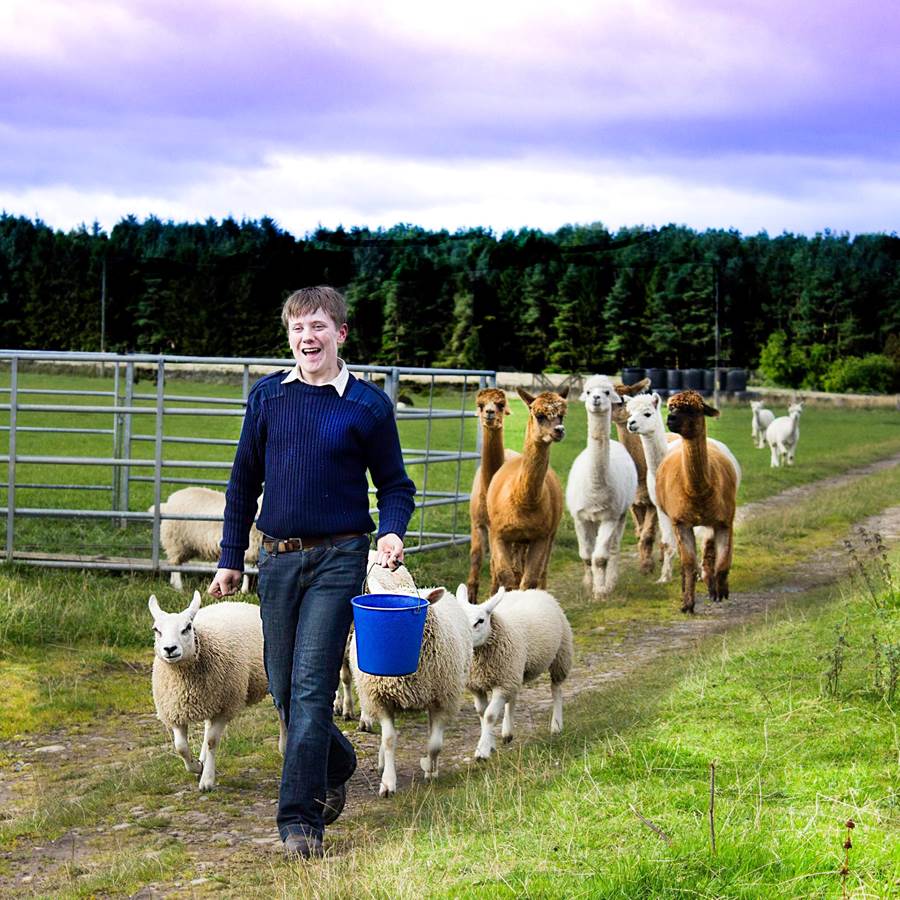 Newton Farm offers affordable, educational, interactive experiences to inspire every generation.  Farmers Graeme and Louise, and their family, give authentic, guided farm experiences.
A truly memorable experience, Newton Farm Alpaca Walking Experience has become very popular since launching in 2017.
Newton Farm also offers 4 star self-catering and farm house B&B accommodation for those who would like to stay a little longer - and who wouldn't? 
Beirhope Alpacas, Scottish Borders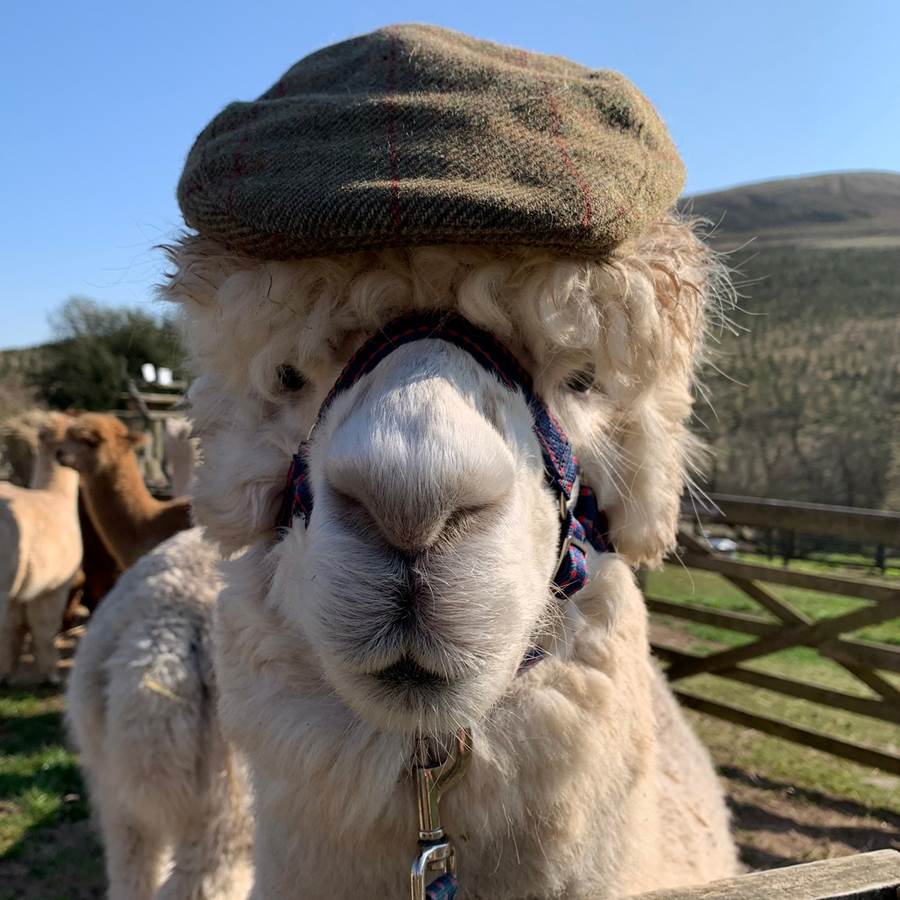 Beirhope is a hidden gem in the Scottish Borders offering a number of alpaca activities, from hikes and treks to strolls and visits.
With 23 alpacas, hens, horses, sheep, and goats, this smallholding is a great place to experience what farming life is like on a smaller scale. You can also choose to extend your visit and stay at one of Beirhope's three wild camping pitches or one of their two furnished bell tents for hire. 
Senwick Alpaca Trekking, Dumfries & Galloway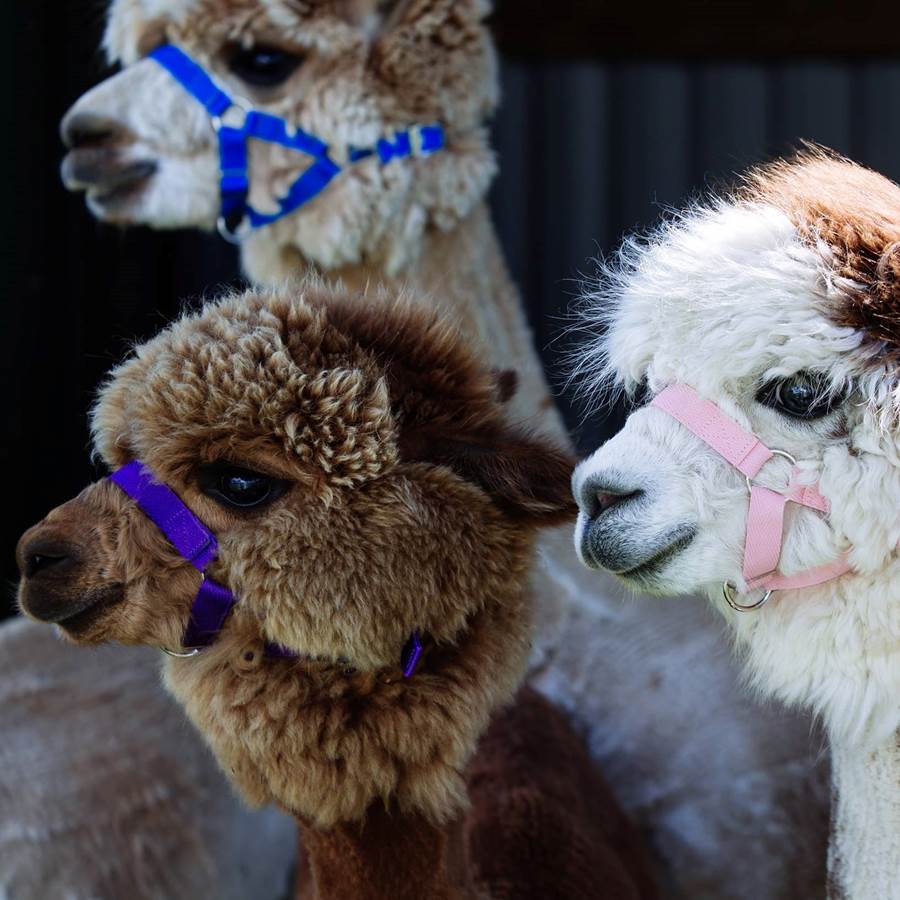 Nestled alongside the beautiful Solway Coast, Senwick Alpaca Trekking invite you to experience the wonder and warmth of their adorable alpacas.
You can take part in a guided alpaca trek on the 320 acre family-run farm whilst you enjoy stunning views, learn about the workings of the farm, the history of the area, and look out for an array of wildlife along the way, all whilst your Alpaca pal keeps you company and quickly becomes your best friend.
Cairngorm Alpaca Trekking, Highlands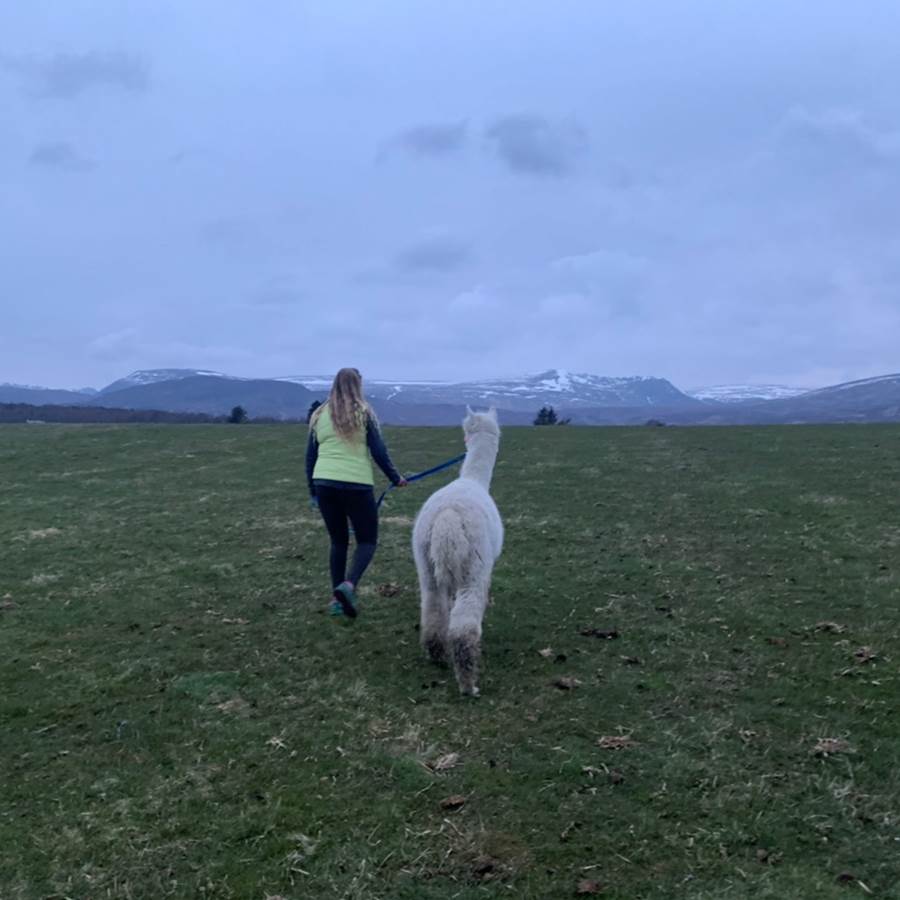 Cairngorm Alpaca Trekking is based on the MacDonell family's cattle and sheep farm in the Cairngorm National Park. The family started a small herd of alpacas in 2022 and have four, very tame, males, aged 3-6 years. 
Experiences range from a 30 minute meet and greet to a one hour trek with plenty of opportunity for photos and selfies. 
Distillery Tours & Experiences
Strictly for responsible grown ups, farm distillery tours are a great way to spend an afternoon learning the farm to dram story of some of Scotland's tastiest tipples.
Arbikie Distillery, Angus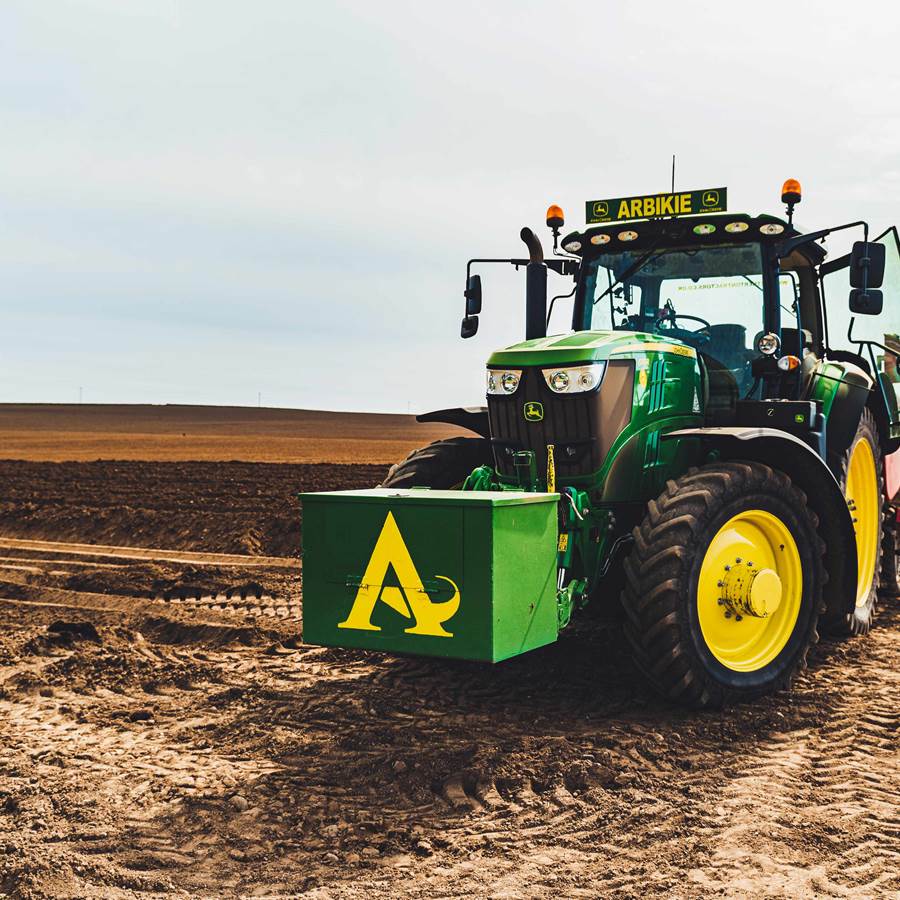 Arbikie Estate is perched on the east coast of Angus at Lunan Bay. At the family farm, crop is king and the harvest from every field goes to making Arbikie's range of field to bottle spirits. 
The distillery itself has been created from an ancient barn and Arbikie prides itself on being one of the most sustainable distilleries in the world. All ingredients for spirits are grown or produced on the farm and from start to finish, distilling at Arbikie uses negligible miles for production. The primary waste product from distilling is recycled wherever possible as feed for cattle.
Aside from a truly fascinating insight into the multitude of environmental sustainability measures in place on the farm, there are three experiences available to book - one for whisky lovers, another for gin and vodka drinkers and one for cocktail connoisseurs.
Beinn An Tuirc Distillery (Kintyre Gin), Argyll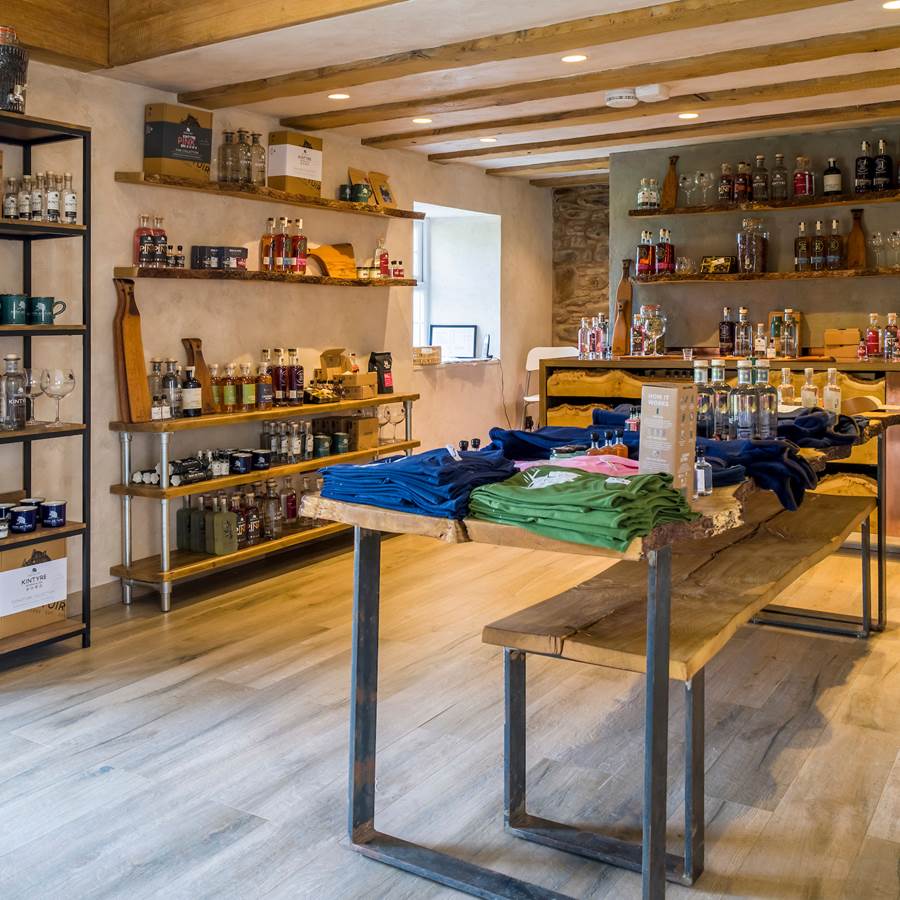 The distillery was established at Torrisdale Castle Estate in 2016 by brothers Niall and Kenny Macalister Hall and Niall's wife Emma. Named for the 'Hill of the Wild Boar', the highest point in Kintyre, Beinn an Tuirc Distillers has been producing award-winning, sustainably distilled craft gin since 2017.
The distillery shop offers regular tours which last around an hour where you can learn all about the story of Kintyre Gin and the origins of the distillery as well as the history of the surrounding family estate, topped off with the perfect serve of Kintyre G&T (drivers have the option of taking away a 5cl bottle). You' also be taken into the distillery where all the magic happens, to learn about the Kintyre Gin production processes before sampling some more of the gins from the range. 
Beinn An Tuirc Distillery (Kintyre Gin)
Ogilvy Spirits, Angus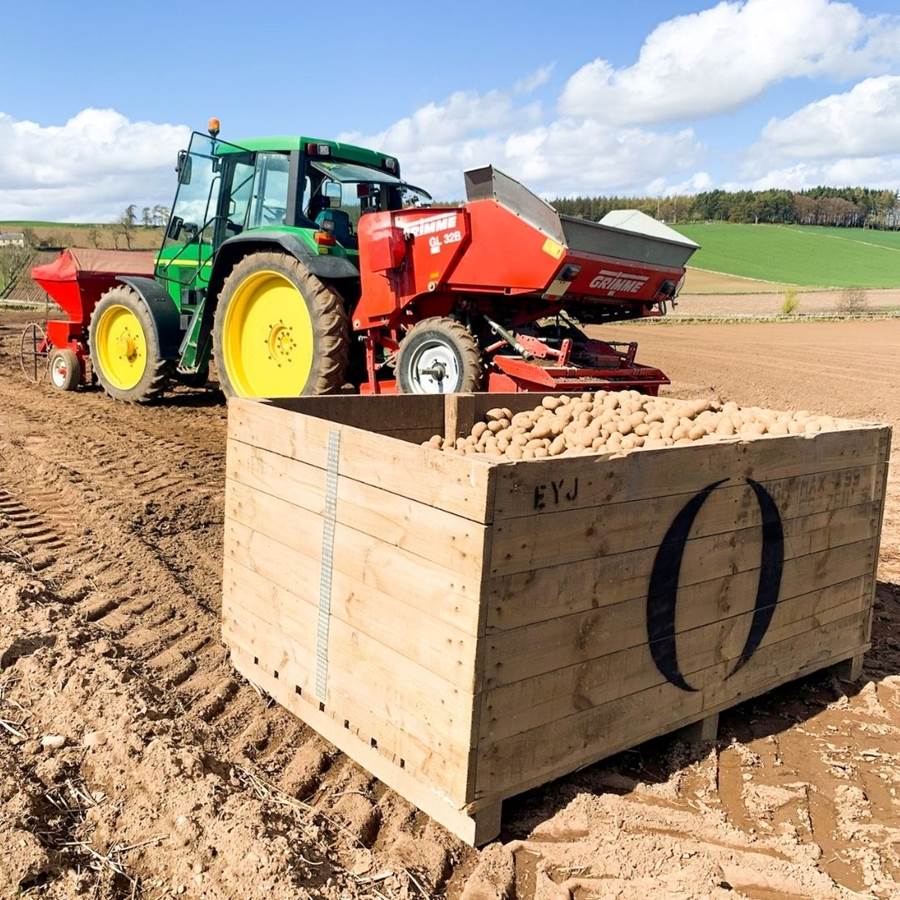 Ogilvy Sprits offers a fabulous tour of their farm and distillery in the East Sidlaw Hills, north of Dundee.  At this family run beef, cereal and potato farm, visitors are in for a treat. Tours restart in March and take place every Saturday and Sunday at 2pm. 
When you go behind the scenes at Ogilvy Distillery, you'll be guided through the potato and vodka production.  You'll learn how Ogilvy makes the spirit from scratch, using only potatoes grown on the farm. The tour is complete with a tutored tasting of the award winning vodka and two other spirits from the Ogilvy range.  
Designated drivers on the tour receive a take home pack of samples to enjoy later.
We also love their strap line - Spud, Sweat and Cheers!
The Gin Bothy, Angus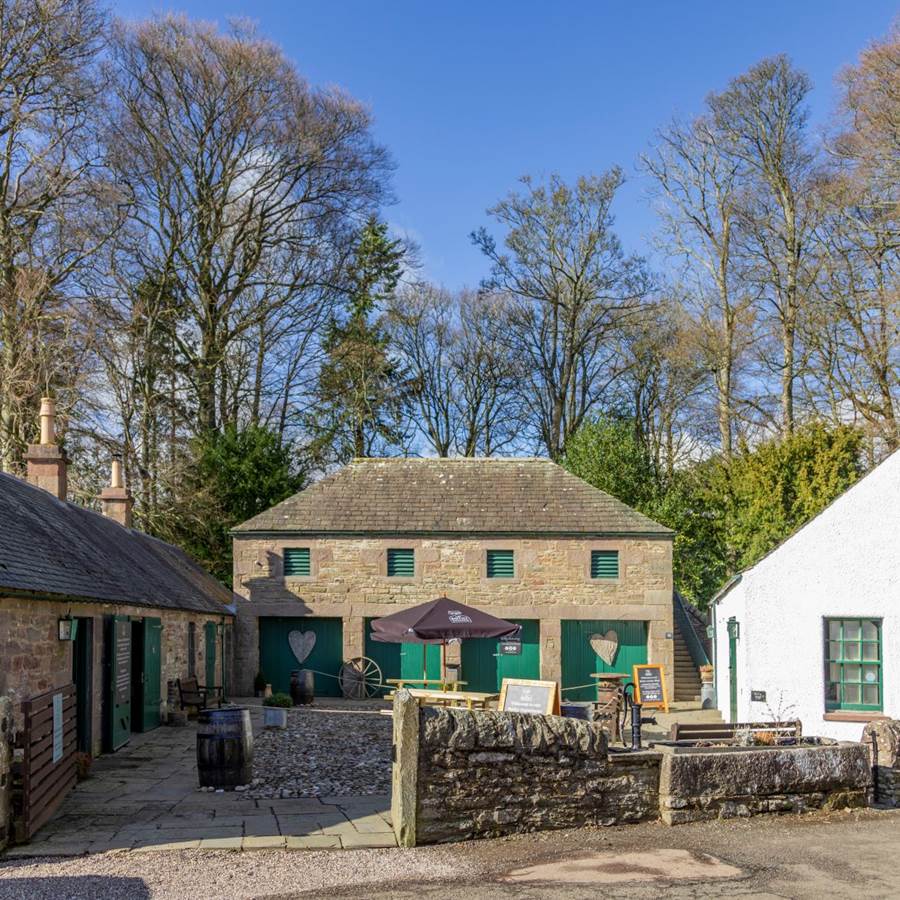 Near the village of Glamis in rural Angus, The Gin Bothy is free to explore - learn the story of Scottish bothies and the origins of the Gin Bothy itself. There are also bookable tastings and events including a Valentine's Afternoon Gin Tea on Saturday 11th February. 
The Gin Bothy proudly uses fresh local and Scottish ingredients in their products and traditional production methods throughout their process.
Take a Walk & Enjoy Nature
Ardkinglas Estate, Argyll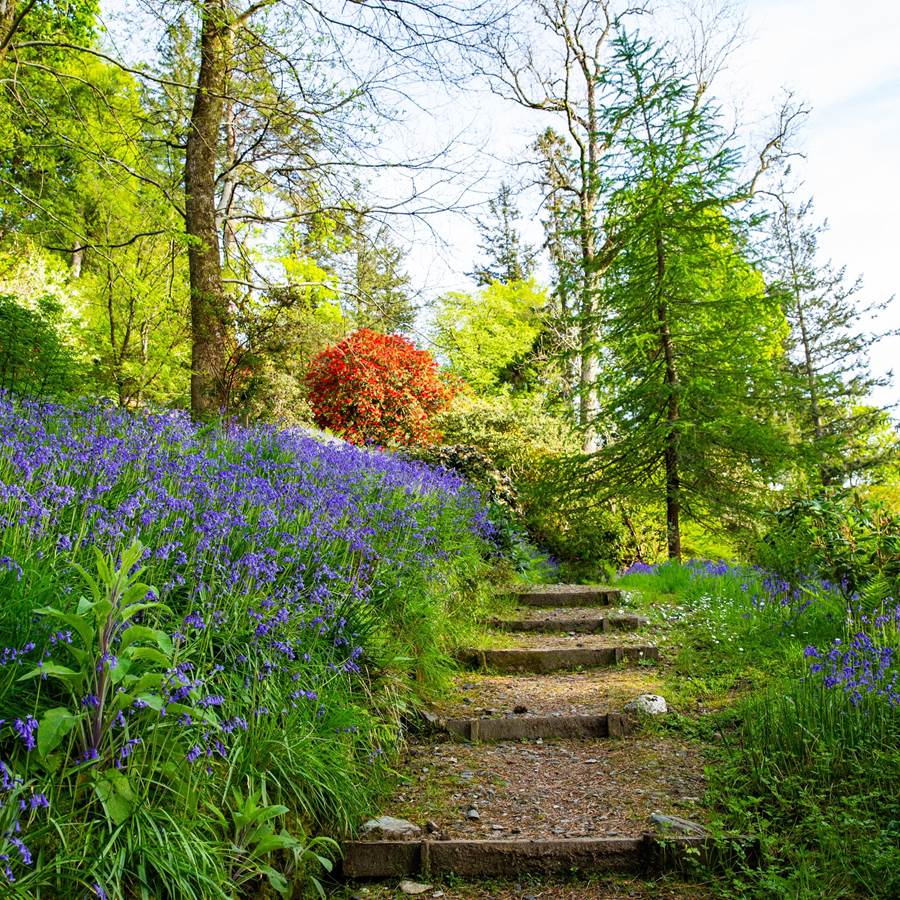 A beautiful, 4800 hectare estate on the shores of Loch Fyne, Ardkinglas Estate, boasts beautiful gardens and a stunning house which are both open to visitors.
The gardens are open all year round and entry is for a small admission fee, which goes directly into maintaining and looking after the woodland and it's collection of trees and plants. The gardens are large and exciting enough for the whole family to while away a few hours and are well worth a visit at any time of year. 
Ardkinglas house is very much still a family home which hosts tours every Friday throughout the summer months (must be booked in advance) and is the perfect location for a stunning wedding or special occasion.
Glamis Castle, Angus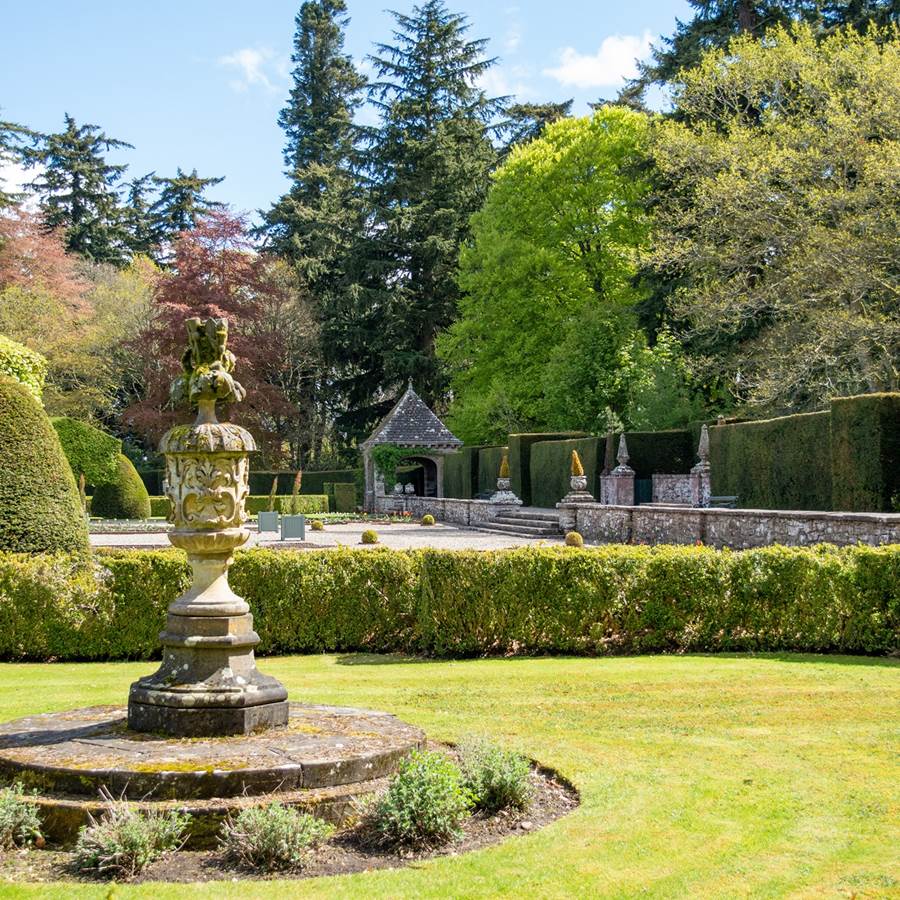 One of the most well known visitor attractions on the outskirts of Dundee, Glamis Castle is famed for being the childhood home of HM Queen Elizabeth the Queen Mother, and birthplace of HRH the Princess Margaret.
Not many people know it as an agritourism destination, but Glamis Castle does have its own working farm which produces Scotch beef.  Visitors to Glamis Castle can enjoy historical guided tours of the castle and the castle hosts various exhibitions, large-scale events, concerts and plays; the gardens are beautifully maintained and include the 'Macbeth Trail' which helps to explain the link with the famous play. There are plenty of walks, a fantastic children's playground, bicycle trails and myths to explore – there is something for everyone - and to complete any visit, there's a cafe and a shop on the estate too, plus accommodation for any visitors who would like to stay a little longer. 
Glamis Castle, restaurant, shop and gardens will reopen 18th March 2022
Falkland Estate, Fife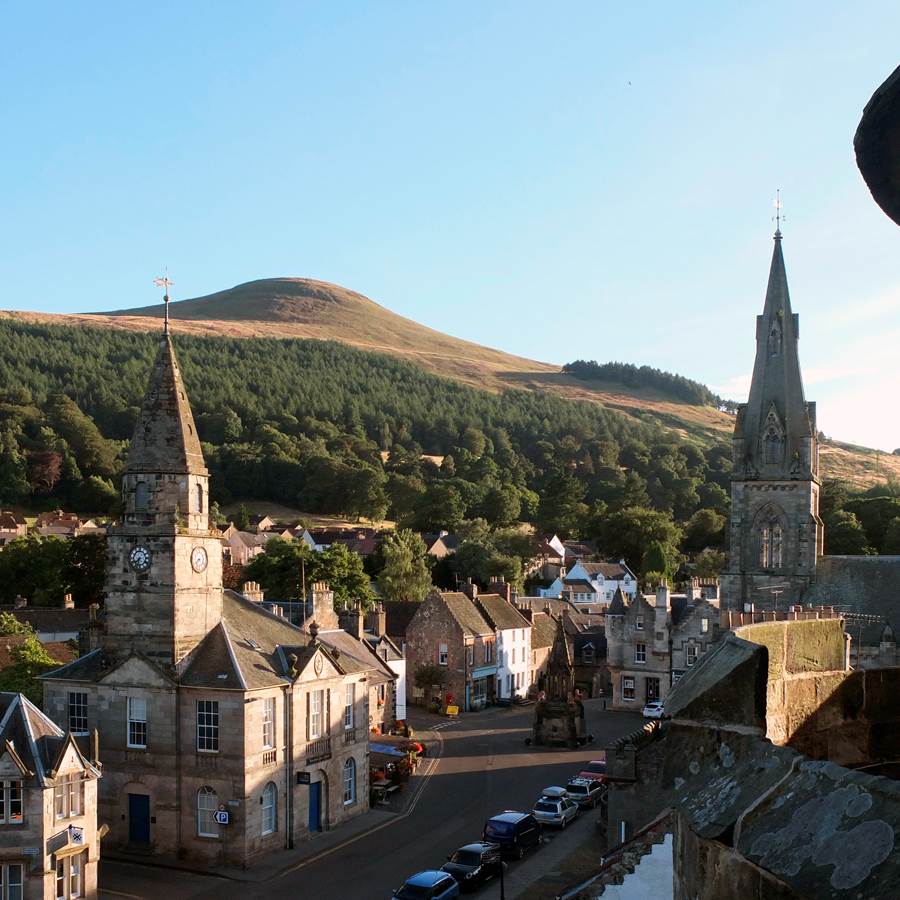 Falkland Estate welcomes walkers and bikers. From leisurely ambles across open land, atmospheric settings under the canopy of the forest, to epic inclines to the top of East Lomond. Paths and tracks run throughout 1900 hectares of land with routes through forest, past active farm land, over burns and to the summit of East Lomond. Activity on Falkland Estate dates back to the Iron Age with archaeological evidence of hill forts to be found throughout. 
You can plan your visit with downloadable maps from Falkland Estate's website and there is café and shop onsite.