If you're heading off in search of the very best local produce around Glasgow, we've saved you the time and pulled together some fantastic farmers producing everything from eggs to goats cheese, to a variety of sustainable (and delicious) meats, all within just 35 miles of the city.
8 miles: Edenmill Farm Shop, Glasgow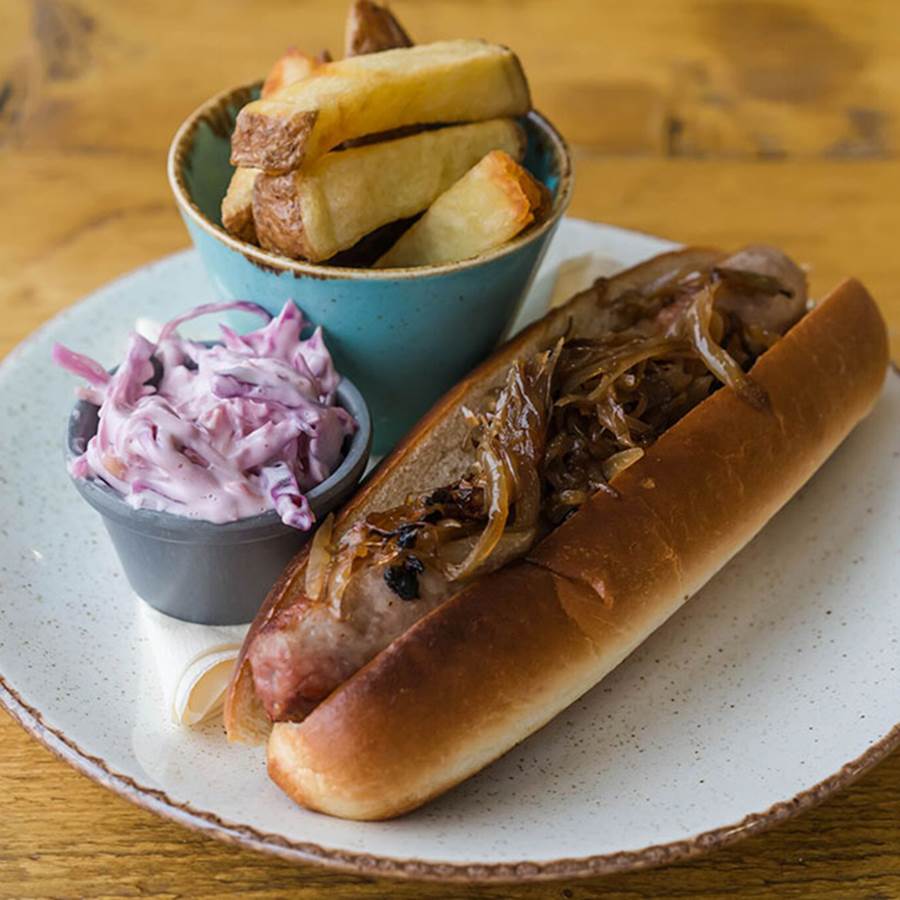 Edenmill Farm Shop, Café and Soft Play offers something for everyone, with delicious homemade food, activities in the soft play barn for wee ones, and an exciting range of experiences. 
Whilst you're visiting, make sure to drop in to Edenmill's on-site Butcher Shop, open Wednesday to Sunday. Butcher Jim has years of experience and works with local farmers and producers to bring customers the very best in Scottish produce.
15 miles: Dunlop Dairy, Ayrshire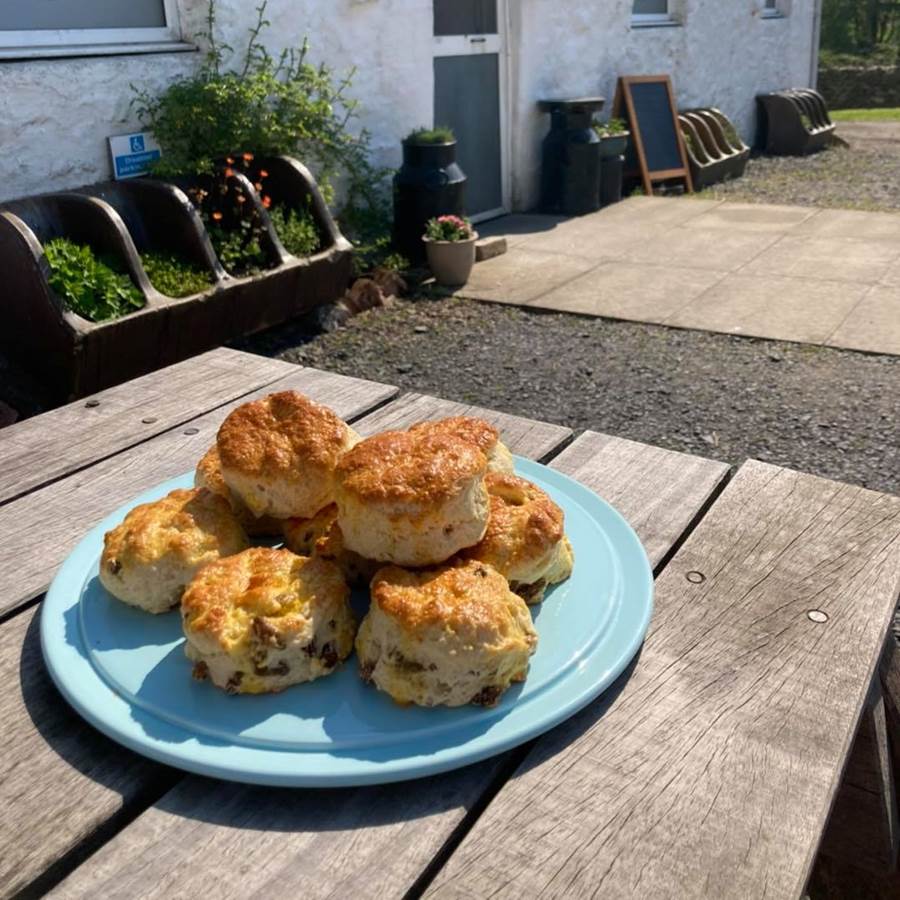 Dunlop Dairy on West Clerkland Farm is a Traditional Ayrshire Dunlop cheesemaker based near Stewarton Ayrshire.
Milk from the farm's own Ayrshire cows and their herd of goats are used to make a range of farmhouse Scottish cheeses available to taste and buy in their on-site Cheese Shop and Tearoom. The team at West Clerkland Farm knows their stuff and the Dunlop Dairy is a great example of somewhere you can visit near Glasgow to truly learn where your food comes from.
18 miles: Duncan Family Farms' Shop, Loch Lomond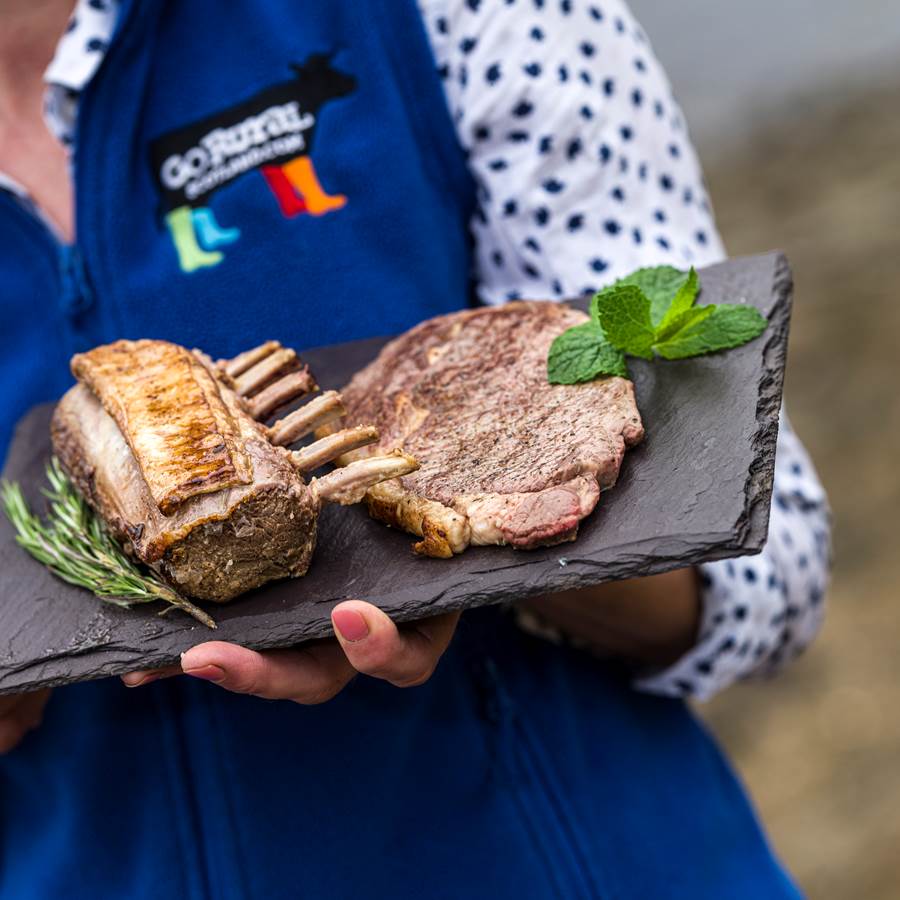 If you're looking to try some local lamb, mutton or hogget reared just a short drive from the city of Glasgow, Duncan Family Farms' meat is available all year round.
Naturally reared and grass-fed sustainably across the Duncans' three farms (all located within Loch Lomond & The Trossachs National Park), this farming family offer a fully traceable product that is both delicious and raised in accordance with the highest of welfare standards.
Visit Duncan Family Farms Farm shop
19 miles: Auchentullich Farm Shop, Alexandria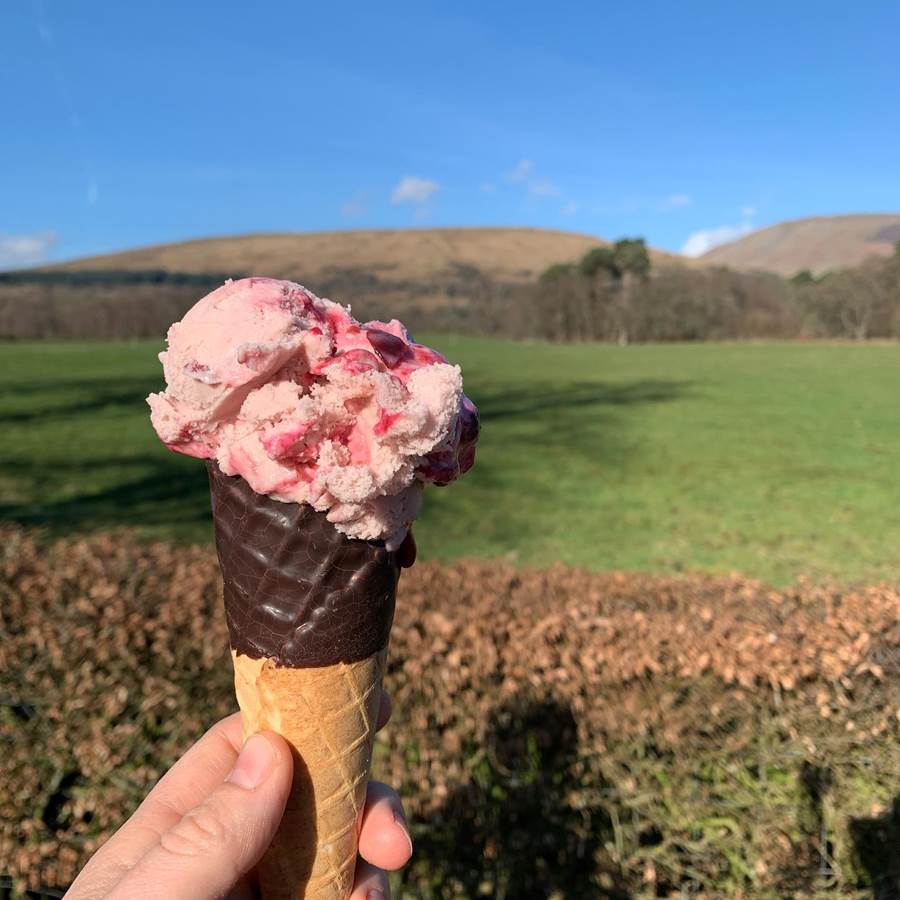 Auchentullich Farm Shop, near Loch Lomond, stocks the family's own milk, ice cream and Highland beef, as well as a range of excellent local products.
Their homemade ice cream is particularly popular and in such a convenient spot, Auchentullich is a great stop if you're out exploring the Loch Lomond and Trossach's national park.
20 miles: Lime Tree Larder, Ayrshire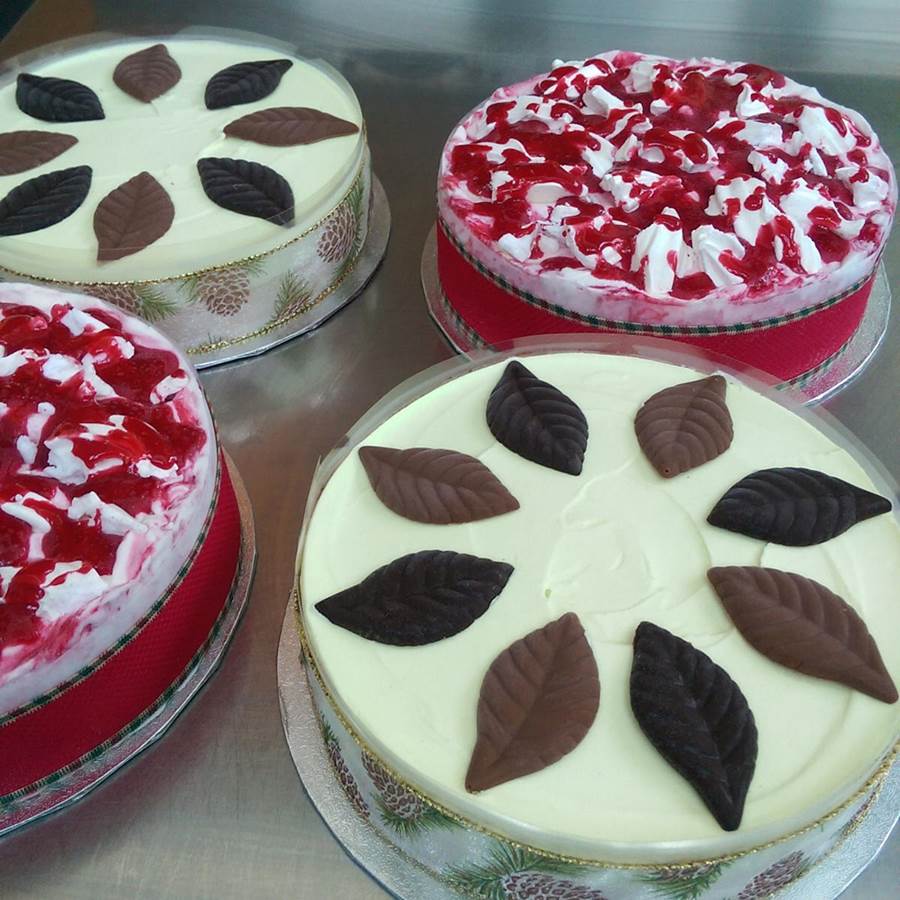 A trip to Lime Tree Larder at Auchencloigh Farm is every chocoholic's dream! Specialising in their award-winning artisan ice cream and handmade chocolates, the Larder has grown in both size and popularity since 2004.
Everything sold in the Larder is made on the farm and you can get involved in the creation of your own sweet treats at the farm's chocolate workshops and parties or treat your loved ones to some delicious ice cream just half an hour from Glasgow. 
22 miles: The Wee Farm Distillery's Steak & Still Farm Shop, Lanark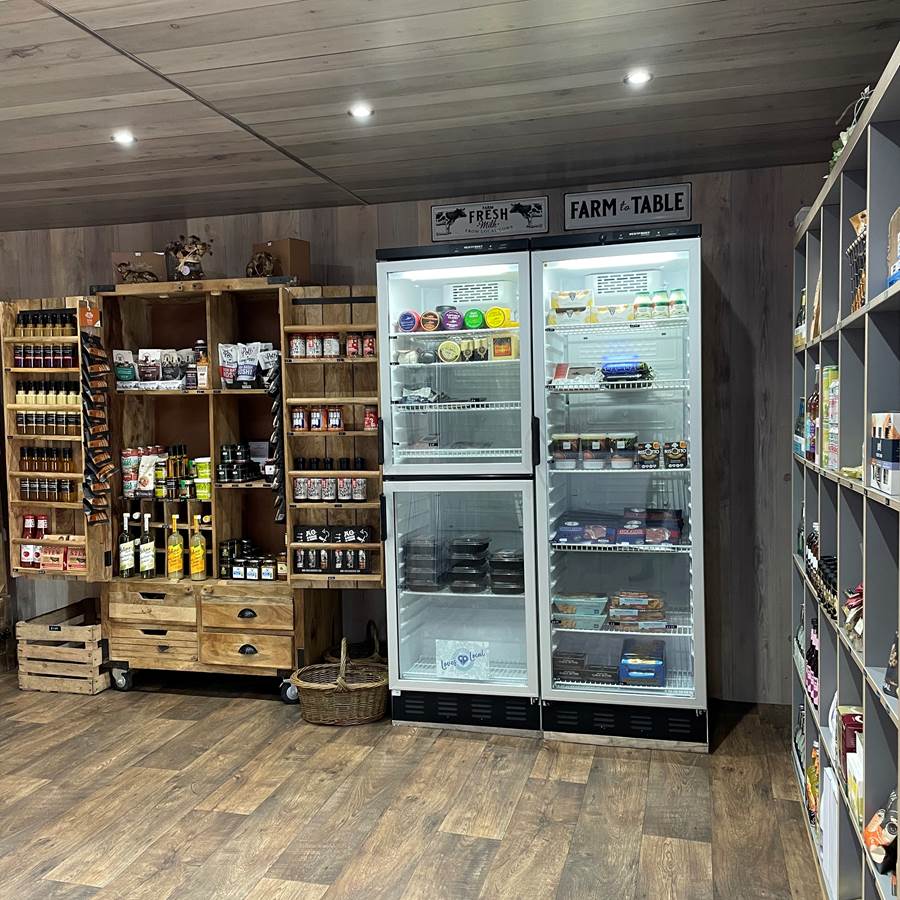 The Wee Farm Distillery have recently opened its 'Steak & Still' Farm shop just over half an hour from Glasgow. 
As well as the farm's Scottish gin collection, the shop stocks naturally reared native wagyu beef, sauces, marinades, cheese, and lots more local produce for you to sample! 
The Wee Farm Distillery Cottages
30 miles: Errington Cheese Ltd, Lanark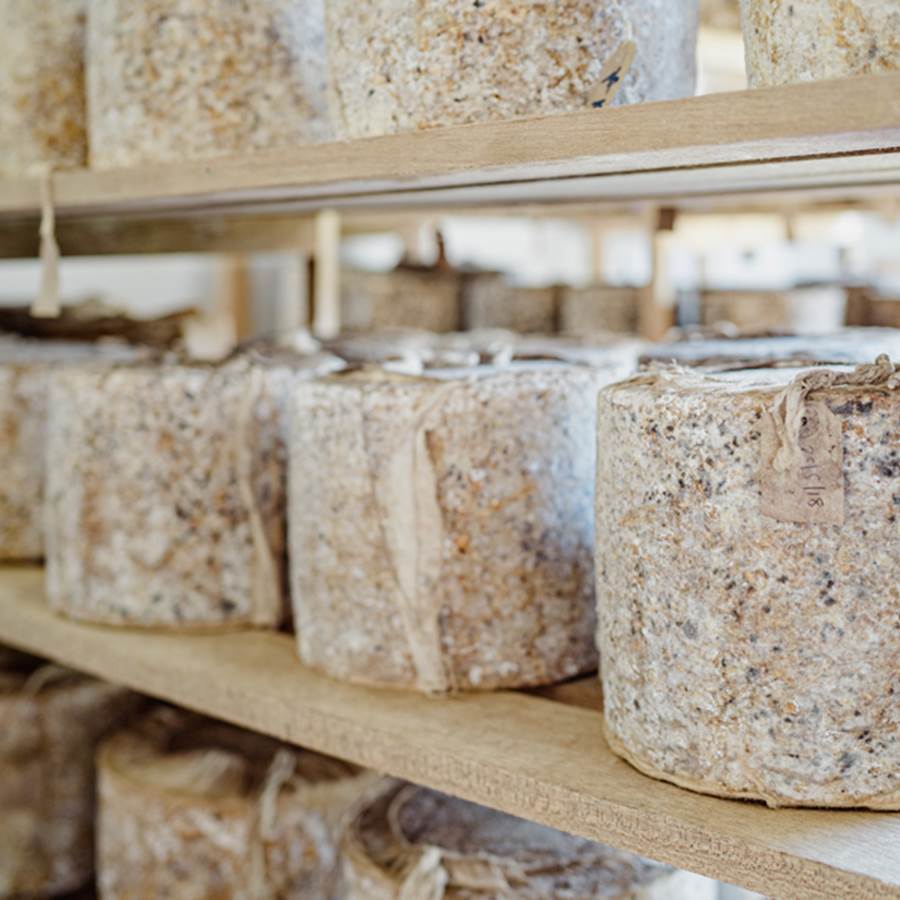 Errington Cheese Ltd. are a small, family-run farm and cheese company started by Humphrey Errington, with cheese-making commencing in 1983 on a small scale. 
Fast-forward to today and the Cairns family farm as extensively and naturally as possible, with sheep lambing early in the year and drying off at the end of August. They also have goats that allow them to continue producing their own cheese all year round.
35 miles: Old Leckie Farm, Stirlingshire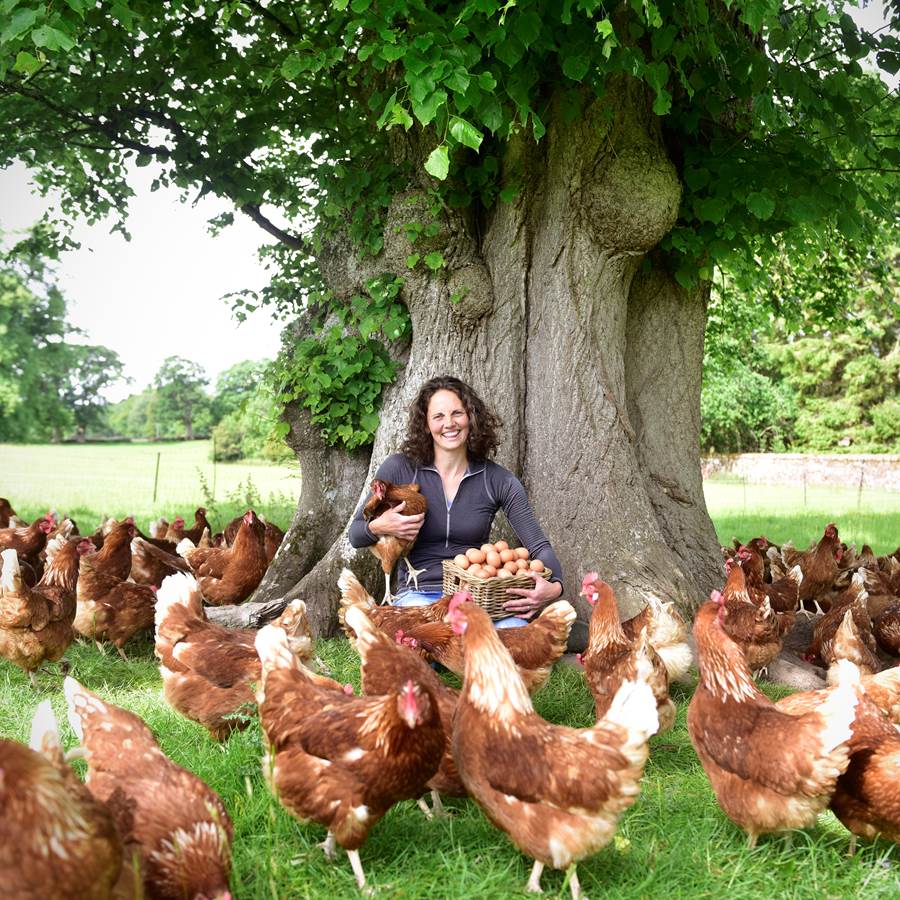 Old Leckie Farm, under an hour from Glasgow, is a 300-acre family farm that retails its own sustainable and fresh produce through its online shop. 
Owned by the Younger family, the farm produces some of the best eggs, grass-fed meat and homegrown vegetables there is to find so close to Scotland's largest city. If you'd like to see where all of their lovely produce comes from, you can also arrange your very own farm experience by contacting them directly.