There are plenty of unique, rural retreats to be found around the charming city of Edinburgh - and we've pulled together some of the best for you! From glamping in a converted bus to farm estates that sleep all of your closest friends and family for a fun-filled gathering... there's the perfect place for everyone to Go Rural from Scotland's capital.
7 miles: Eastside, West Lothian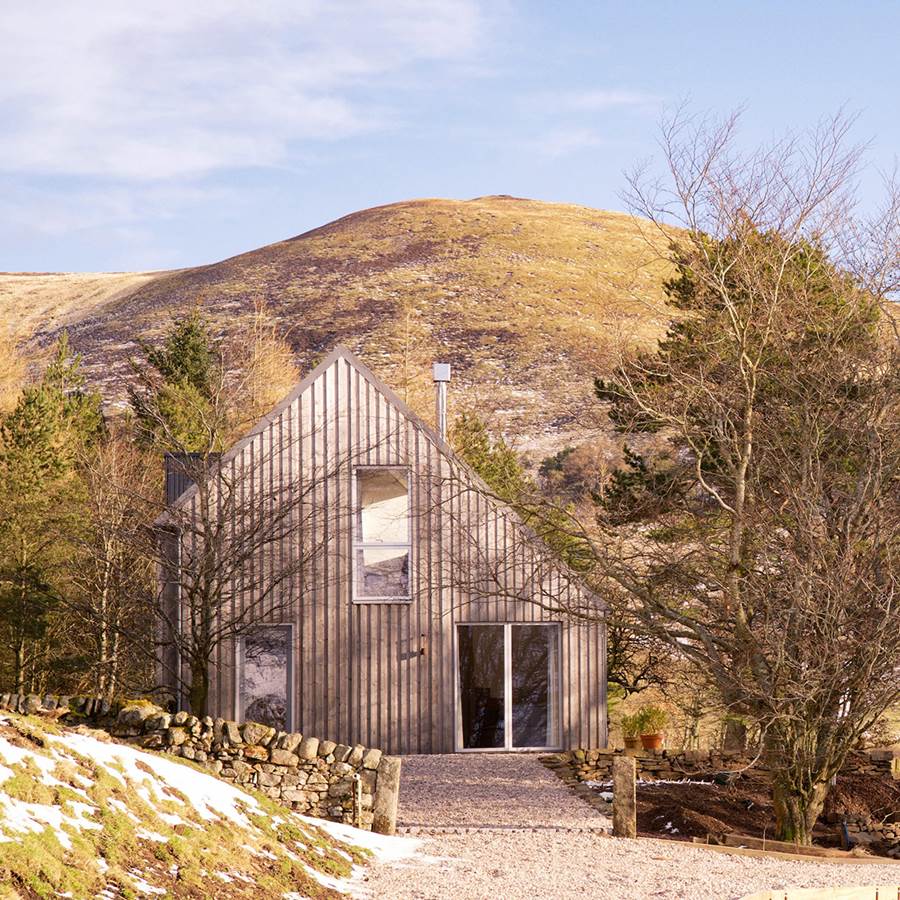 There are four (soon to be five) stunning holiday cottages to be discovered at Eastside, all nestled into the Pentland hills just 7 miles from the historic city of Edinburgh. 
With log-burning stoves and fantastic views across the rolling fields of Eastside Farm, you'll be able to stay cosy no matter the weather after a long day spent exploring the city or walking in the Pentland hills, as so many outdoor enthusiasts do throughout the year. 
9 miles: Cairns Farm Estate, West Lothian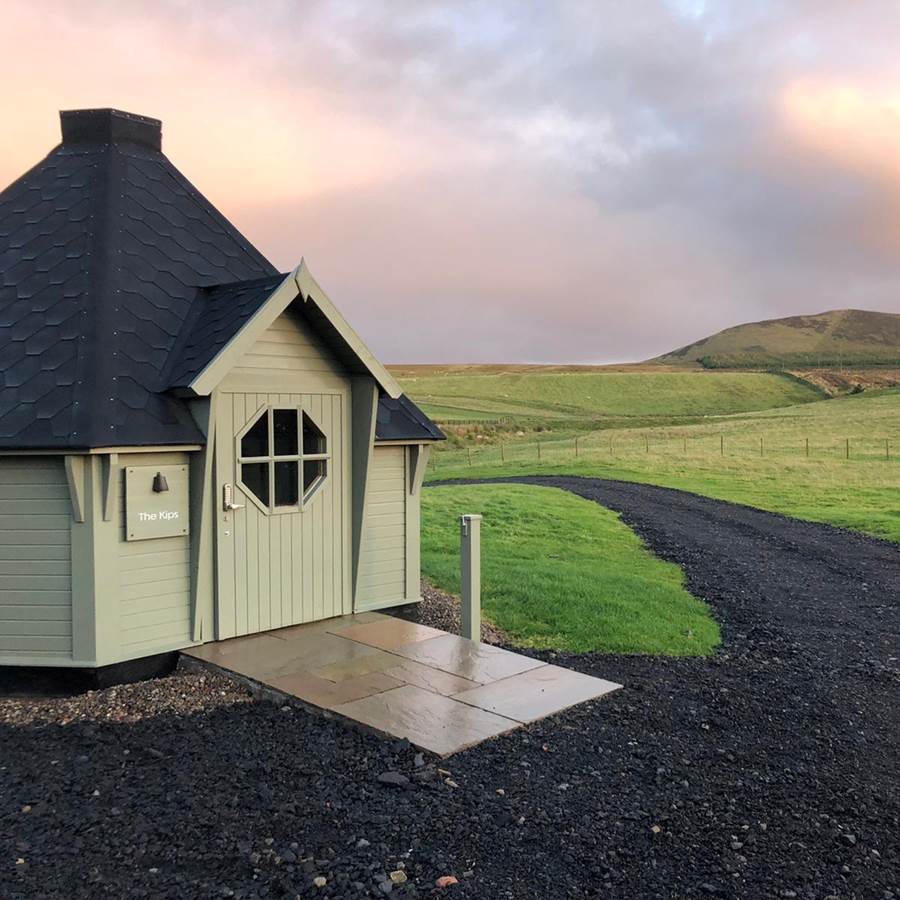 Cairns Farm Estate offers luxury accommodation for up to 24 people, with the Farmhouse, The Keep, and the cosy Cairns Cabins all available to book for a rural getaway. 
This 500-acre farm estate has been in the Hamilton family since 1869 and still operates as a working organic sheep farm. Be sure to pack your hiking boots so you can get out and discover the many walking trails of the Pentland Hills Regional Park. 
15 miles: Airhouses, East Lothian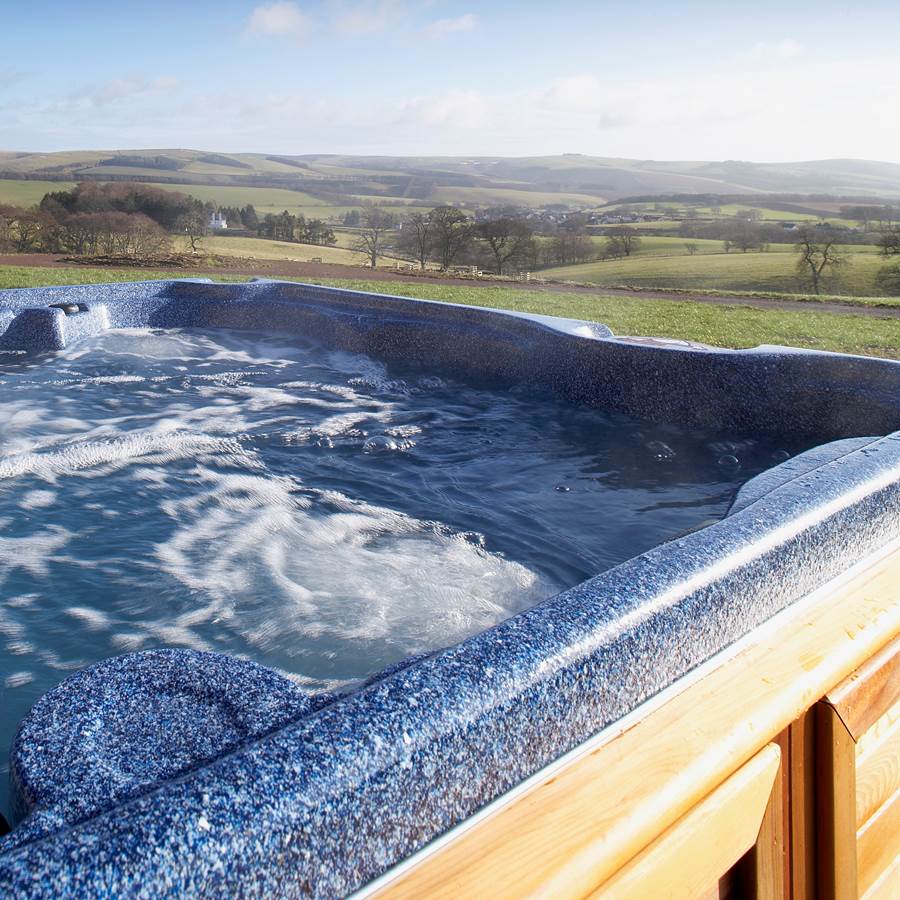 With five lodges available and a fantastic house that can sleep groups of up to ten, unwind with friends and family at this organic farm owned and run by your hosts, Martin and Carol. 
The Houghton family believes in farming their collection of rare Scottish cattle and sheep breeds in partnership with the land, so keep an eye out during your stay for wildlife such as deer, hares, stoats, badgers, owls, and kestrels. 
15 miles: The Bus Stop, East Lothian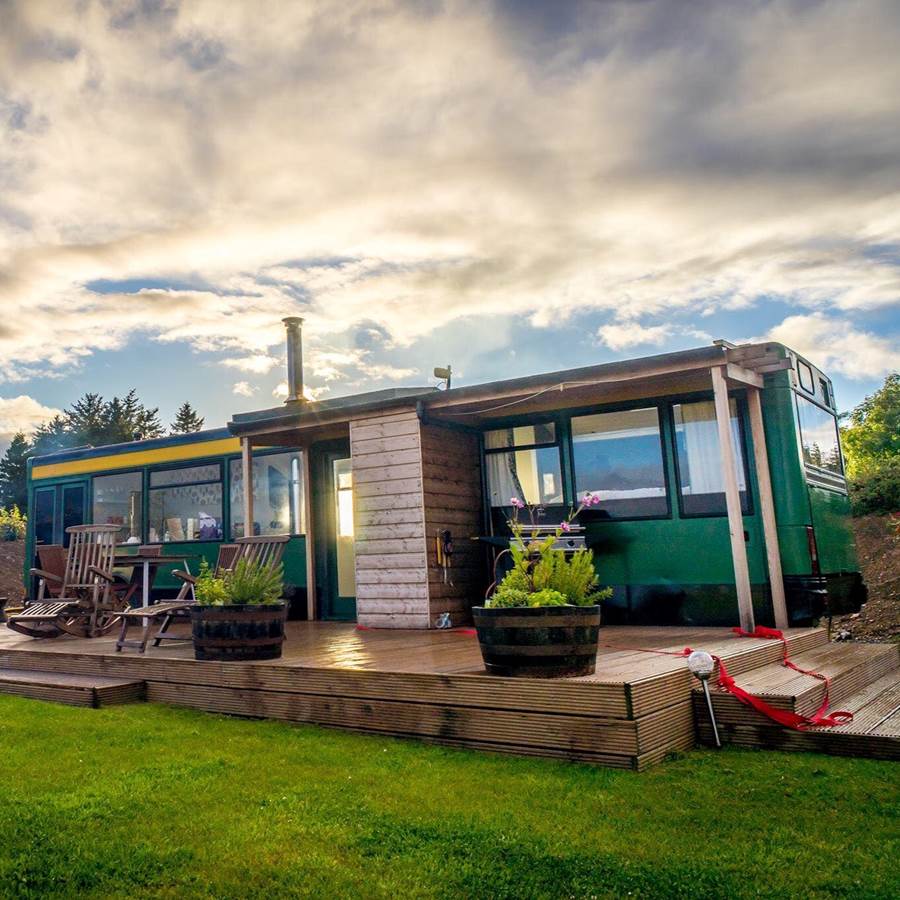 Campfires and star-gazing from your own wood-fired hot tubs await at The Bus Stop, just 15 miles from Edinburgh. 
Balfour, Elaine and Sandy of Bankrugg Farm have created unique hand-crafted accommodation made out of recycled buses and packed full of character. You can opt for luxury or a more glamping-type stay but whichever you prefer, panoramic views of the Lammermuir Hills and a break to remember are guaranteed! 
15 miles: Hillhouse Farm Escapes, East Lothian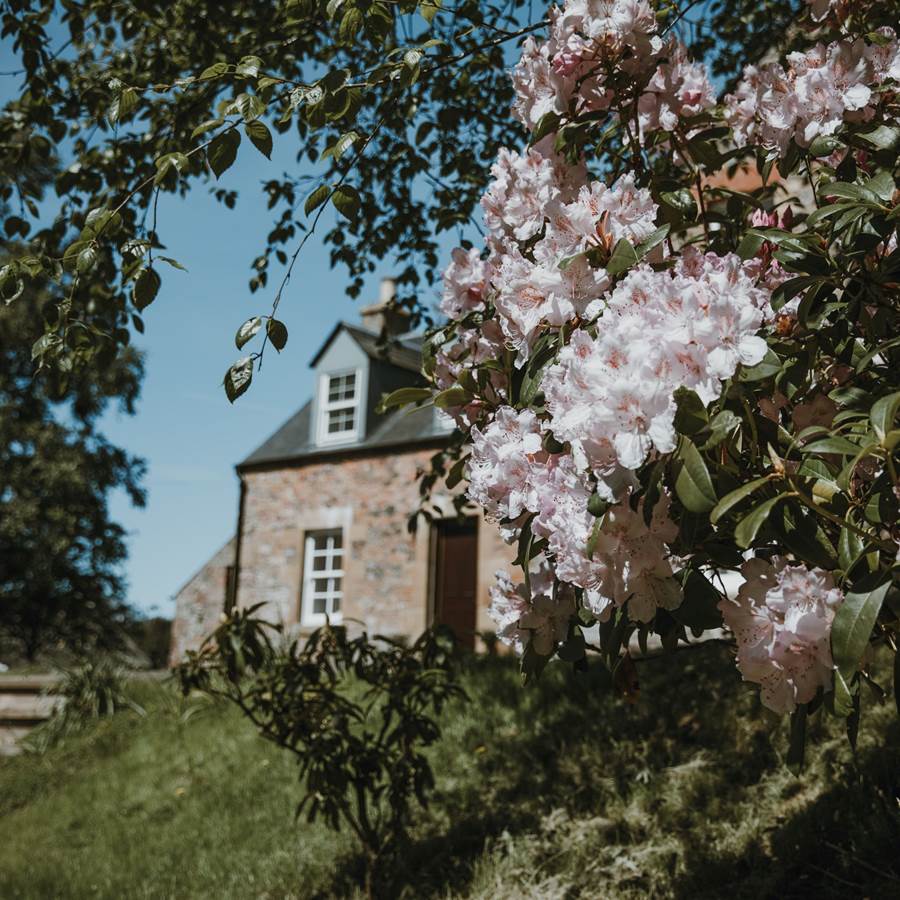 The Sutherlands have lived and worked at Hillhouse Farm for 90 years, spanning 4 generations of farmers. This habitat-conscious upland farm of 1500 acres and 2,000 ewes, now offers rural escapes to their dog and family-friendly holiday cottages just 20 miles from Edinburgh.
There are 3 beautiful self-catering cottages to choose from, all of which were once dwellings for shepherds or gamekeepers that worked at Hillhouse.
15 miles: Winkston Hill Farm, Scottish Borders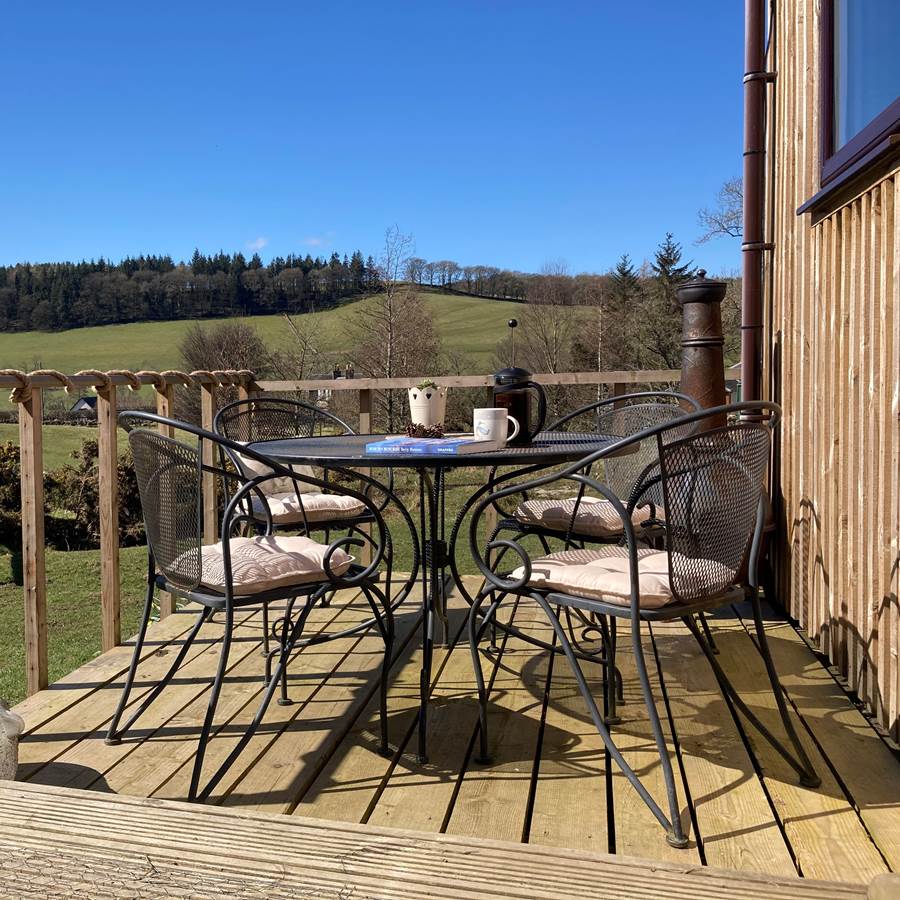 Jane & Stewart Aitken of Winkston Hill Farm offer rural breaks in their unique Shepherds Hut, just a couple of miles from Peebles in the Scottish Borders.
Whilst staying at Winkston Hill, you can enjoy their farm tours with some animal interactions, woodland trails or head out on an off-road adventure to Glentress Forest for some mountain biking. Edinburgh is just 45 minutes away so you can really enjoy both town and country pursuits throughout your stay. 
43 miles: Bairnkine Cottages, Scottish Borders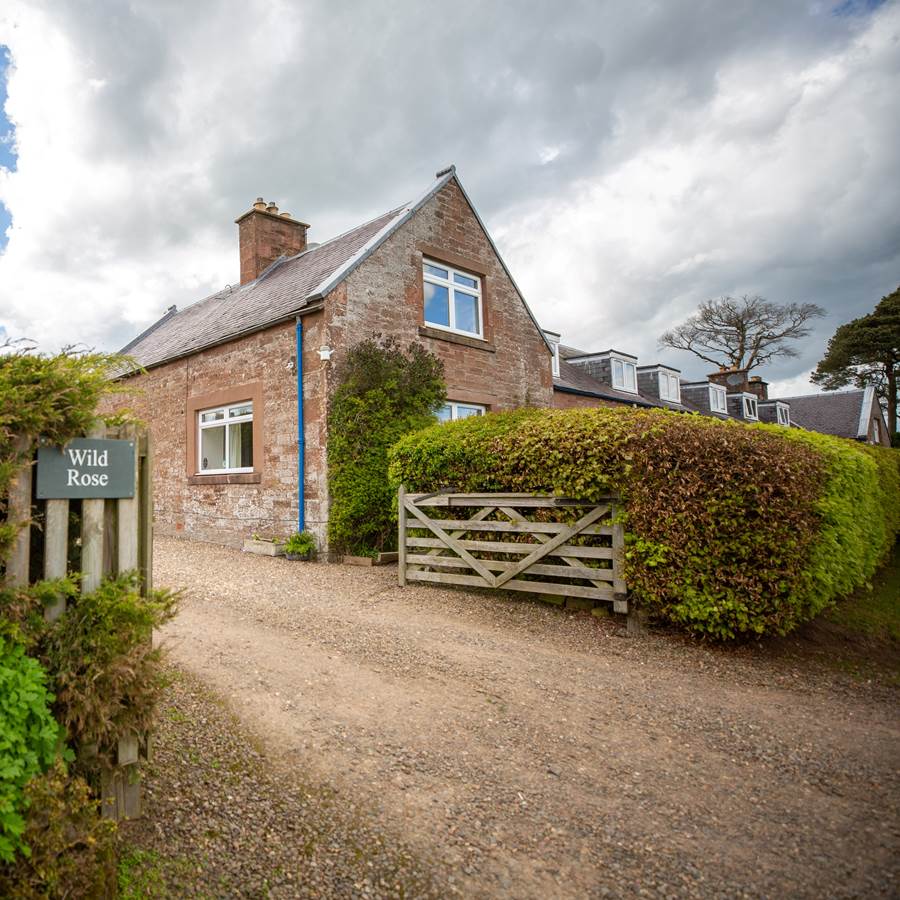 A break at Bairnkine Cottages guarantees tranquility and a true reflection of farming life on this organic farm run by Matt and Lucy Tile.
Extending to 1100 acres, the Bairnkine has around 2000 wool shedding sheep as well beef cattle. The Tiles are passionate about sharing their farming life with all who visit either of their two cottages just outside the historic town of Jedburgh, in the Scottish Borders. 
37 miles: Hendersyde Farm Holiday Cottages, Scottish Borders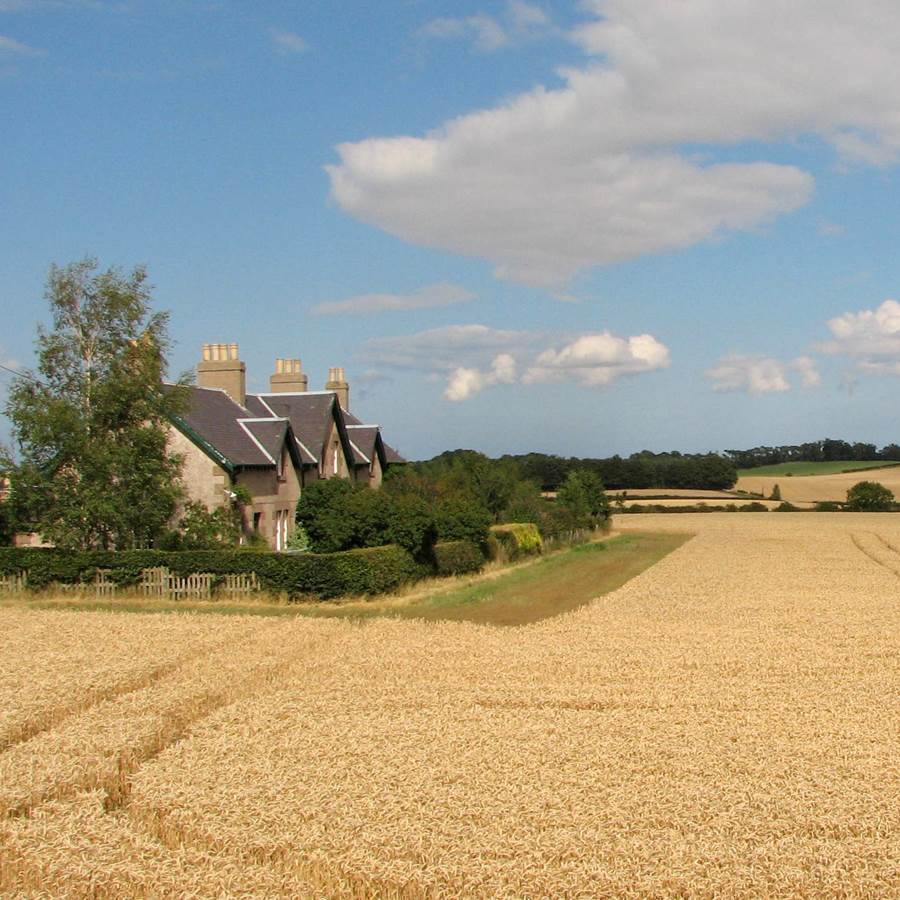 If you are looking for relaxing, self-catering accommodation ideally located for exploring both the Scottish Borders and Edinburgh, Hendersyde Holiday Cottages might just be the place for you!
The Beck family has been welcoming visitors to their traditional farm cottages for 30 years, making them masters in a warm welcome and fun-filled farm stays. 
Visit Hendersyde Farm Holiday Cottages
44 miles: Rural Remedy, Scottish Borders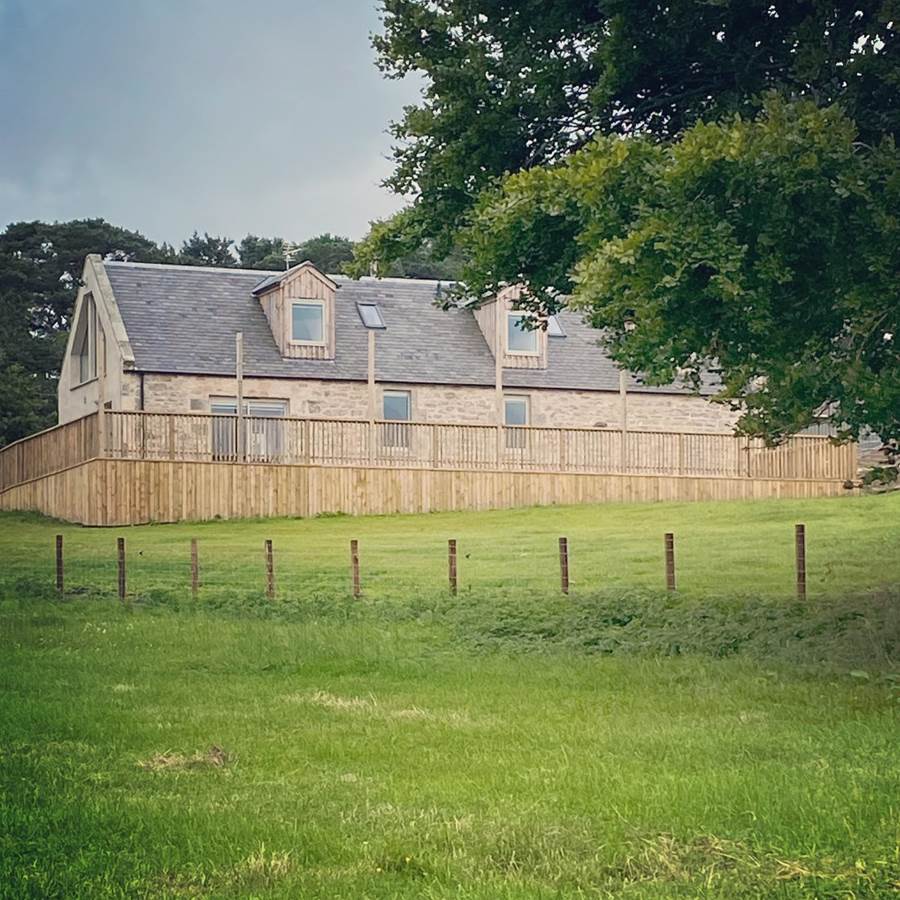 The simple luxury of Rural Remedy awaits at Dolphinston Farm on the upland fringe of the Cheviots, around an hour from Edinburgh. Two modern holiday lets are set in 1200 acres of diverse grassland and habitats, home to the Scotts family and their grass-reared sheep and cattle. 
Rural Remedy offers exactly what it says on the tin - a rural escape that's good for the soul. 
50 miles: Tiny Home Borders, Scottish Borders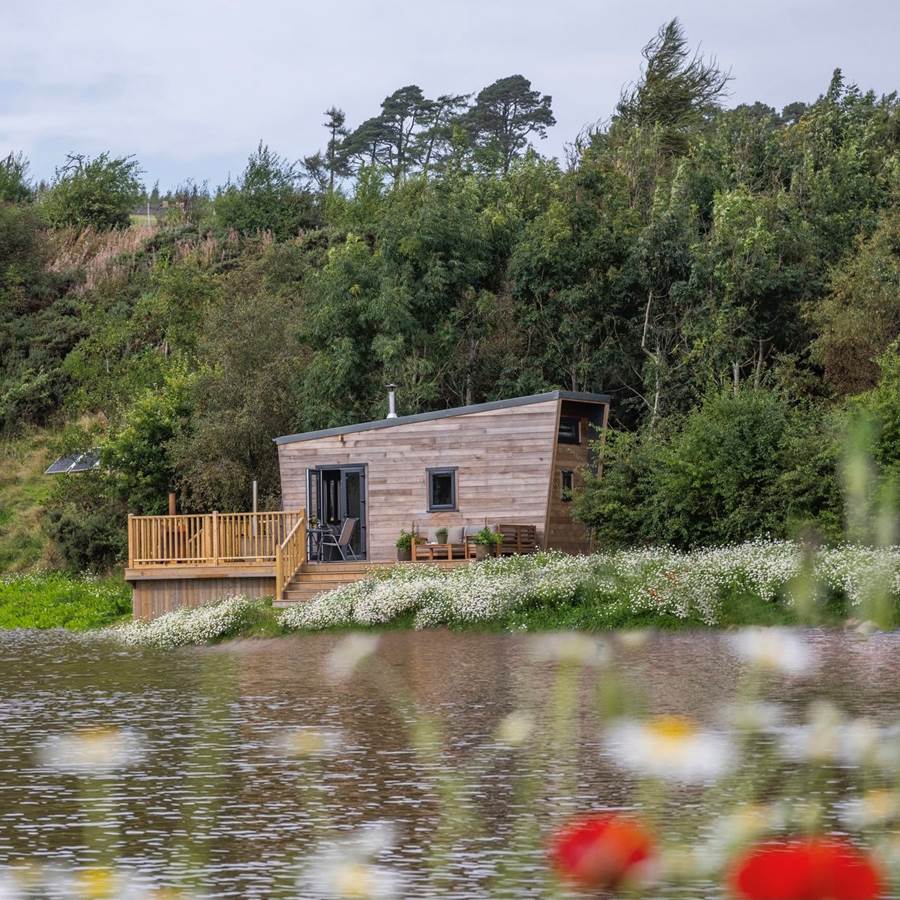 Tiny Home Borders is a Nordic-style retreat enjoying stunning views as far as the eye can see from the southern slopes of Ruberslaw hill. 
The farm's herd of red deer shares the hill with you and the raised deck is the perfect place to unwind after some outdoor adventures in the Scottish Borders. There aren't many places where you can head out wild swimming or paddleboarding on your own private Lochin, but Tiny Home Borders is one of them!